Elvis Presley: Did Bruce Springsteen Ever Meet Him?
Bruce Springsteen is an icon in the music industry. He was the lead singer of the E Street Band and has also had a solo career. In the 1970's, he solidified his title of The Boss with the success of his album Born To Run. Let's take a look at what The Boss thinks about the King of Rock 'n' Roll and what Springsteen did to try to meet Elvis Presley.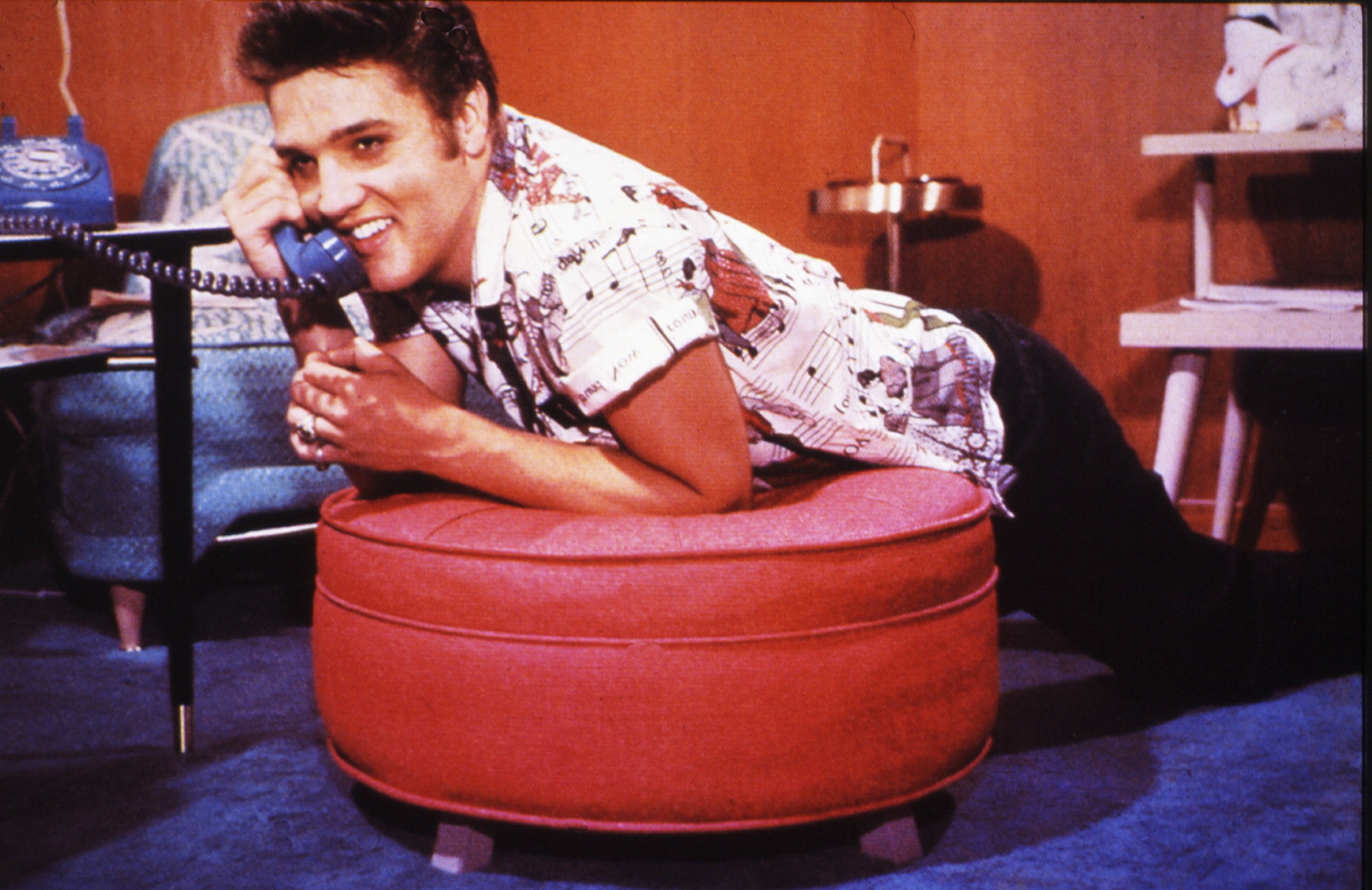 When Bruce Springsteen first saw Elvis Presley on TV
Firstly, a little background. In his autobiography, Born to Run, Springsteen depicts his working-class neighbor and family on the Jersey Shore, and how he grew up with the Catholic Church, Italians, and Irish people. Springsteen further describes what it was like when "The Big Bang" occurred that rocked everything. Prior to "the big bang," he says, "There was nothing to look forward to, nothing to look back upon, no future, no history. It was all a kid could do to make it to summer vacation." "The Big Bang" according to Springsteen, was the appearance of Elvis Presley on The Ed Sullivan Show.
What The Boss thought of the King of Rock 'n' Roll on television
Springsteen writes "The revolution has been televised!!" He recalls "seventy million Americans" watching Elvis who he says was "the hip-shaking human earthquake." He writes it didn't matter that CBS cameramen tried to keep Elvis respectable by shooting his performance from the waist up. For Springsteen, Elvis represented a cultural change and moment for the USA at that time. Springsteen says, "He was a showman, an entertainer, an imaginer of worlds, an unbelievable success, and embarrassing failure and a fount of modern actions and ideas. Ideas that would soon change the shape and future of the nation. Ideas whose time had come."
When The Boss tried to meet The King of Rock 'n' Roll
Ultimate Classic Rock reports that in 1976, Elvis was still alive and Springsteen was not a big name – yet. One thing was clear – Springsteen wanted to meet "The King." Subsequently, on April 29th of that year, he attempted to do exactly that. He and fellow E Street Band member, Steven Van Zandt, took a cab at 3AM to Graceland after they finished a performance nearby. When they saw a light on at the home, they "jumped the gated wall" and made their way to the front door. 
Unfortunately for Springsteen and Van Zandt, they were stopped by security before they even had the opportunity to knock. It is reported that The Boss inquired as to whether The King was home and was told that Elvis was away in Lake Tahoe. The two performers were then escorted off of the property by security. Springsteen has shared this story at his concerts. He is reported as saying "I couldn't imagine anyone not wanting to be Elvis Presley." Unfortunately, Springsteen never got his wish and never met Elvis.
Bruce Springsteen's "Born to Run" tribute to Elvis Presley
Springsteen clearly was impacted by Elvis. In addition, The Boss paid tribute to Elvis on his Born to Run album cover which shows a button on Springsteen's guitar strap that says "Elvis the King, King's Court, Elvis Presley, Fan Club of N.Y.C"