Elvis Presley Fans 'Happy' Austin Butler Film Brings Lisa Marie Much Needed Joy: 'My First Smile in Two Years'
Elvis Presley fans are "happy" that Lisa Marie Presley is experiencing much-needed joy from the Austin Butler film Elvis. The only child of the King of Rock and Roll shared a slideshow of photographs with the actor on her social media page. A photographer captured Lisa Marie and Butler while filming a special edition of ABC's 20/20 titled "Exclusively Elvis." Lisa Marie wrote the Baz Luhrmann film brought "my first smile in two years."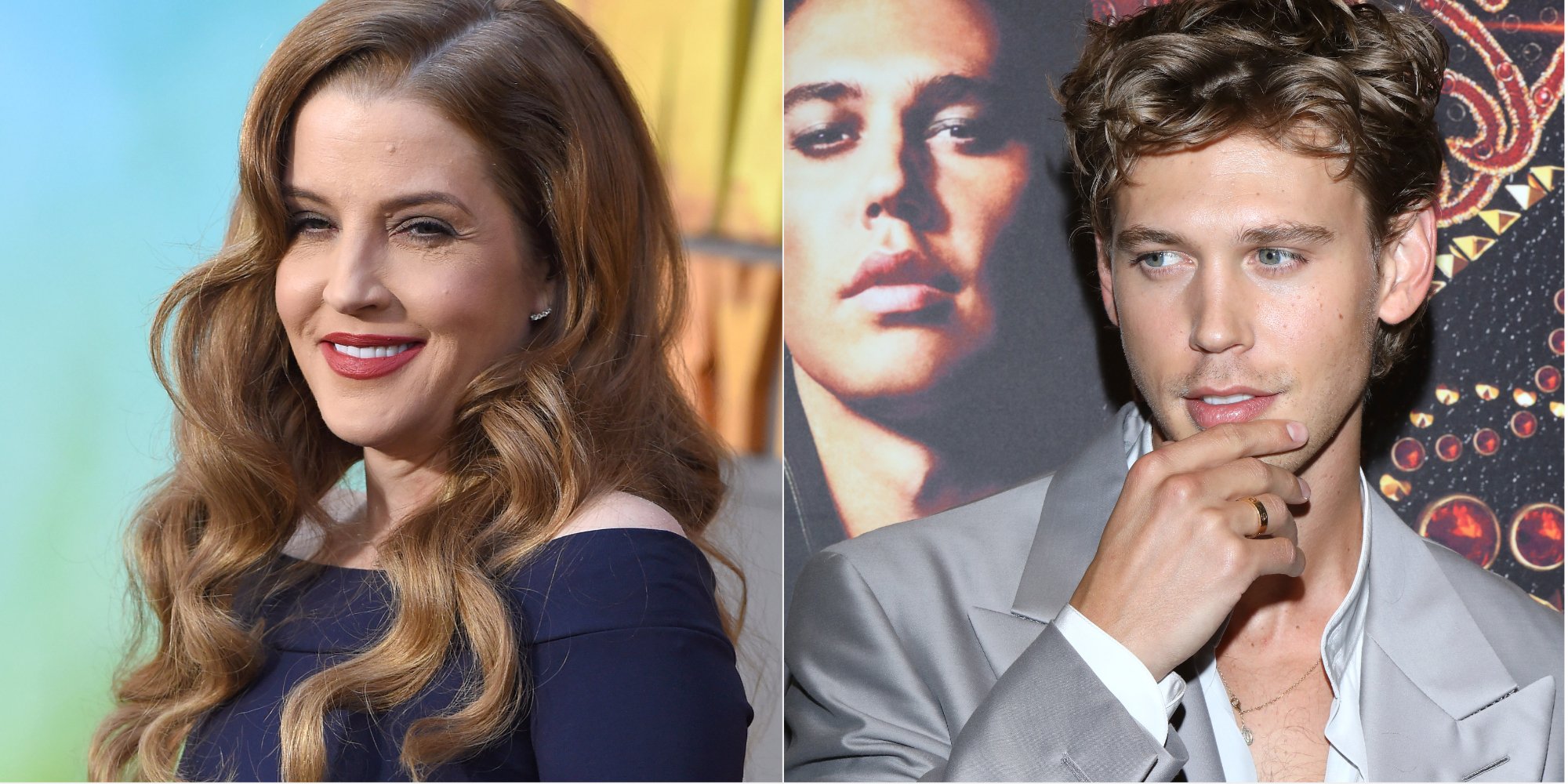 Lisa Marie has given the motion picture 'Elvis' her blessing
In a video posted to Graceland's official Instagram page, Lisa Marie took the stage alongside her daughter, mother, and the film's stars. She spoke to the attendees, sharing her thoughts regarding the motion picture.
'In my life, it's been one disappointment after the other in terms of people portraying my father," said Lisa Marie to the crowd.
But, "In the various parts or attempts to. Bless their hearts. I'm sure they meant well," Lisa Marie continued.
However, this remark elicited laughter from the attendees.
"Let me tell you something. At this point, I mean this with all my heart. That's the reason I'm here. It's been done right," the entertainer exclaimed.
Austin Butler and 'Elvis' brought a smile to Lisa Marie's face 'for the first time in two years
Lisa Marie and Butler sat together for an interview that promoted Baz Luhrmann's Elvis film.
To promote the one-hour 20/20 special, Lisa Marie shared a slideshow of three images taken during filming.
In the caption of the post, Lisa Marie penned the following message.
"Tune in to see Austin, and I interview "Exclusively Elvis," a special edition of ABC 20/20 that airs Tuesday, June 21 at 10/9c. I believe this may be my first smile in 2 years," she wrote.
Lisa Marie continues to mourn the death of her only son Benjamin Keough, who died on July 12, 2020.
She broke her social media silence in May 2021 to comment on the highly-anticipated film.
"I haven't posted in quite some time because there isn't much to say. I am and will forever be mourning the loss of my son.
"Navigating through this hideous grief that destroyed and shattered my heart and soul into almost nothing has swallowed me whole. Not much else aside from my other three children gets my time and attention anymore," she continued.
Presley has three other children: daughters Riley, Finley, and Harper.
Fans of the family are happy to see Lisa Marie smile again
"Can't Help Falling In Love" with @AustinButler #ElvisMovie pic.twitter.com/moK6RcBNAc

— Elvis Movie (@ElvisMovie) June 15, 2022
In the comments section of Lisa Marie's photographs with Butler, fans shared their happiness that Elvis' daughter found reason to smile again.
"So gorgeous. We love to see this. It's nice to see you happy. You have a beautiful smile, sending love," penned one follower.
"So happy to see you smiling. Take care, Lisa. Keep smiling; it looks great on you," wrote a second fan.
"Good to see you smiling, Lisa! I hope you can feel our love," shared a third Instagram user.
"Nothing but love and respect for you, Lisa!" claimed a fourth follower.
Elvis starring Austin Butler shimmies into theaters beginning June 24.
RELATED: Austin Butler's Chilling Singing Skills Highlighted in Eerie 'Elvis' Test Clip