Elvis Presley Grabbed His Drummer From Behind — Here's How He Reacted
Elvis Presley worked with a legendary drummer named Hal Blaine on a number of hits. However, the King of Rock 'n' Roll did not always act perfectly professional around Blaine. Here's how Blaine reacted when Elvis grabbed him from behind.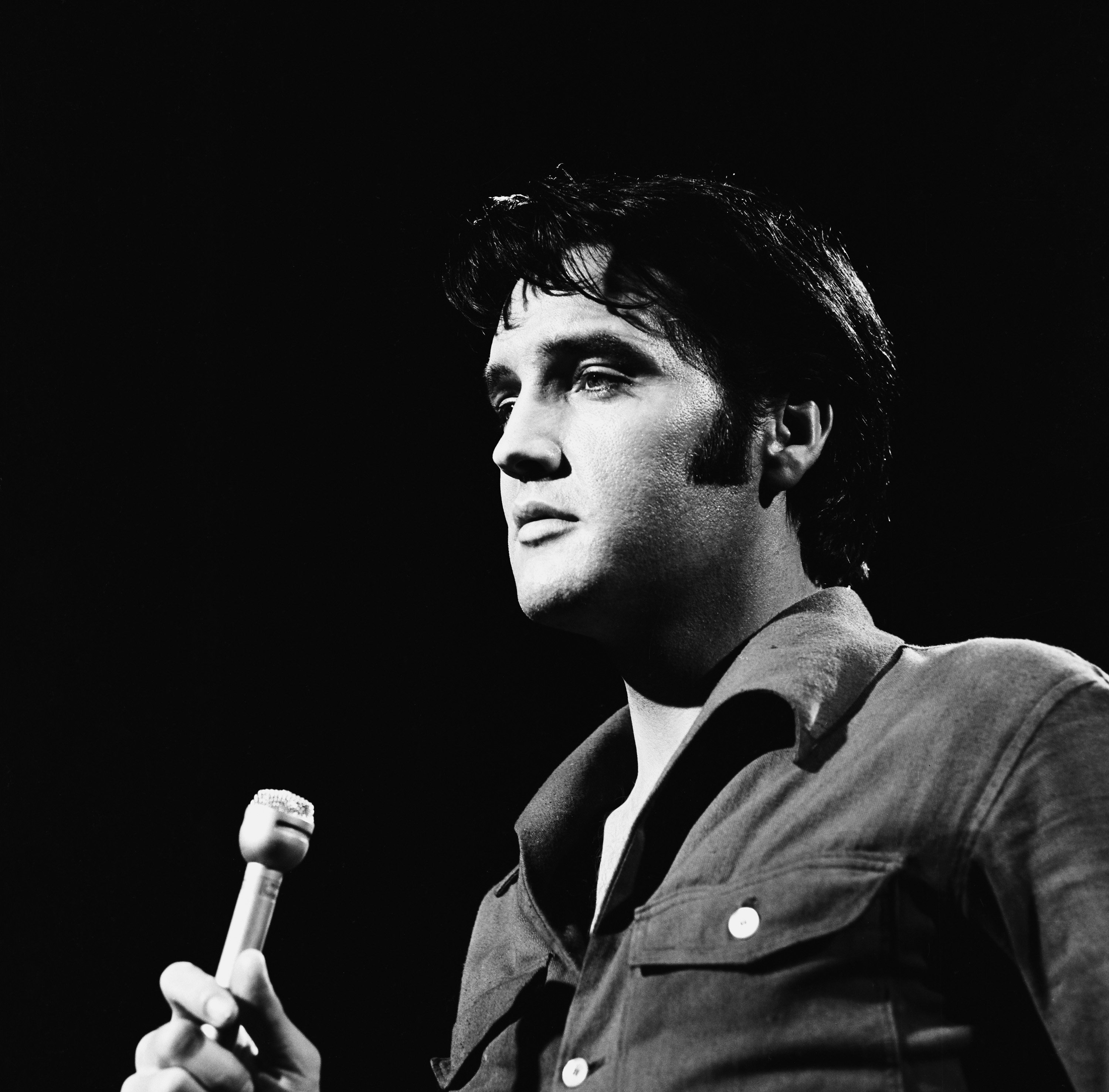 How a legendary drummer started working with Elvis Presley
Firstly, a little background. According to Rolling Stone, this all started with Elvis' manager, Colonel Tom Parker. Blaine received a call from Parker, who asked Blaine why he was so against working with Elvis. Blaine replied he had never turned down any offer to work with the King of Rock 'n' Roll. Soon afterward, Blaine started working with Elvis.
As Blaine recalls the first song he worked on with Elvis was "Return to Sender." "Return to Sender" is one of Elvis' more famous pop songs from the 1960s. He famously performed it in one of his musical films, Girls! Girls! Girls! This is one of the many songs that prove Elvis was just as good at performing pop songs as he was at performing rock 'n' roll songs. "Return to Sender" reached No. 2 on the Billboard Hot 100. In Rolling Stone, Blaine described the song as a huge hit.
The time Elvis Presley grabbed Hal Blaine from behind
Blaine later had an unusual interaction with the King of Rock 'n' Roll. "Elvis came to see me in Las Vegas when I was with Nancy Sinatra at Caesar's Palace," he said. "When you come off a stage with all the bright lights, it's very, very dark for a few moments. All of a sudden, someone grabbed me from behind and kind of lifted me up like they were doing the Heimlich maneuver, and it was Elvis. It was really exciting."
Blaine added "He said something to the effect of, 'We're going to be opening up here pretty soon, and you're gonna be with me on drums.' And I said, "Oh, that's great." I really couldn't say that I wouldn't be with him in front of anybody. I knew that if Elvis wanted to rehearse at 4 or 5 o'clock in the morning, that was it. I had to rehearse."
The trauma Hal Blaine was dealing with at the time
This was difficult for Blaine. "It was almost impossible for a human being to do that, and at the time, I had lost my wife," he recalled. Blaine now had to care for his baby without his wife's help. Interestingly, Sinatra found a nurse to care for Blaine's child.
Hal Blaine's legacy
According to Graceland.com, Blaine performed the drums on other classic Elvis tracks like "A Little Less Conversation," "Can't Help Falling in Love," and "Bossa Nova Baby." In addition, he can be seen in Girls! Girls! Girls! Blaine was inducted into the Rock and Roll Hall of Fame for his contributions to music. Blaine once had an odd interaction with Elvis, however, he still liked the King of Rock 'n' Roll and their collaborations were legendary.