Elvis Presley: How Fans Sometimes Ruined His Time With Nancy Sinatra
Elvis Presley and Nancy Sinatra were two major icons in the 1960s, so it only made sense that they made a movie together. During the making of the film, the King of Rock 'n' Roll tried to spend some time alone with Sinatra. Here's why that couldn't happen.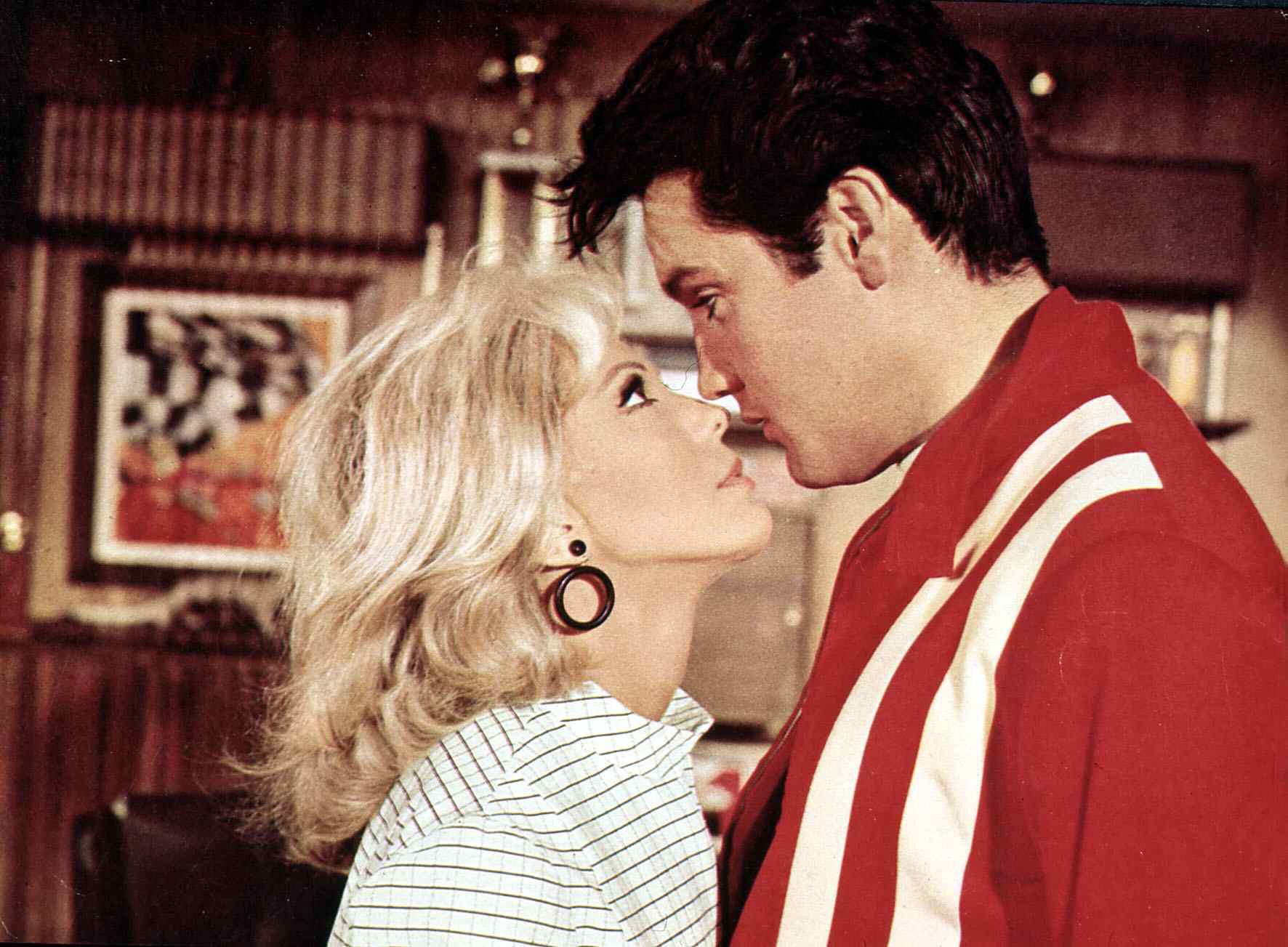 How Nancy welcomed Elvis Presley home from the army
Firstly, a little background. The Guardian reports that Elvis stepped foot on American soil on March 3, 1960 after completing a two year draft service in the U.S. Army. Shortly thereafter, Elvis was going to appear on Frank Sinatra's TV show renamed "Frank Sinatra's Welcome Home Party for Elvis Presley."
Nancy, who was 19 years old at the time, was sent to greet the returned King of Rock 'n' Roll. According to The Guardian, Nancy said "I was like every girl my age – head over heels in love." That was the beginning of Nancy's and Elvis' relationship.
RELATED: What Elvis Presley and Mick Jagger Did That John Lennon Called 'Bullsh*t'
The movie Nancy's Sinatra and Elvis Presley co-starred in
Speedway was a 1968 MGM production directed by Norman Taurog. In the film, Elvis plays a race car driver. Considering he drove a race car in one of his most famous movies, Viva Las Vegas, Speedway feels at least a little derivative.
During an interview with the Daily Express, Nancy described her and Elvis' time together on the making of the movie. Nancy said she and Elvis "flirted" but it was platonic flirting. "We used to ride a bicycle built for two around the studio, the MGM lot."
According to the Daily Mail, Nancy elaborated "When we did our movie, he had a tandem made for the two of us. He'd say: 'Nancy, let's go off and within seconds all these Elvis fans would descend on us and we wouldn't get more than a few minutes of cycling done. But it was fun." The fans would interrupt their down time together.
RELATED: How John Lennon Convinced Mick Jagger to Never Meet Elvis Presley
What happened while filming 'Speedway'
While filming Speedway, Elvis daughter, Lisa Marie, was born. Nancy said "When Lisa Marie was born, E.P. phoned me to say how he was so moved by the experience." Nancy further stated, "how he felt it was not fair that she would have such great blessings and the same child born in a ghetto that very night would suffer poverty and want, and God knows what else, perhaps all her life. His heart was so full of love and pain that night. I will never forget it as long as I live."
The public's reaction to 'Speedway'
What about the film Speedway – did it resonate with moviegoers at the time? Well, Speedway isn't considered a classic within the King of Rock 'n' Roll's canon like King Creole or Viva Las Vegas. However, the magazine Los Angles reports the decor of the film — specifically a scene where people use classic cars as booths — inspired something similar in Quentin Tarantino's Pulp Fiction. Speedway might not be a classic — but it inspired a classic. Not too bad for two stars that spent time riding around on a bicycle!