Elvis Presley: How Priscilla Presley Reacted When He Saw Angels
Elvis Presley was a very spiritual man — he even told Priscilla Presley that he saw angels on his Bel Air property. Priscilla had a very specific reaction to what he said. In addition, Elvis would also play a game where he thought he could cause images to appear in his ceiling.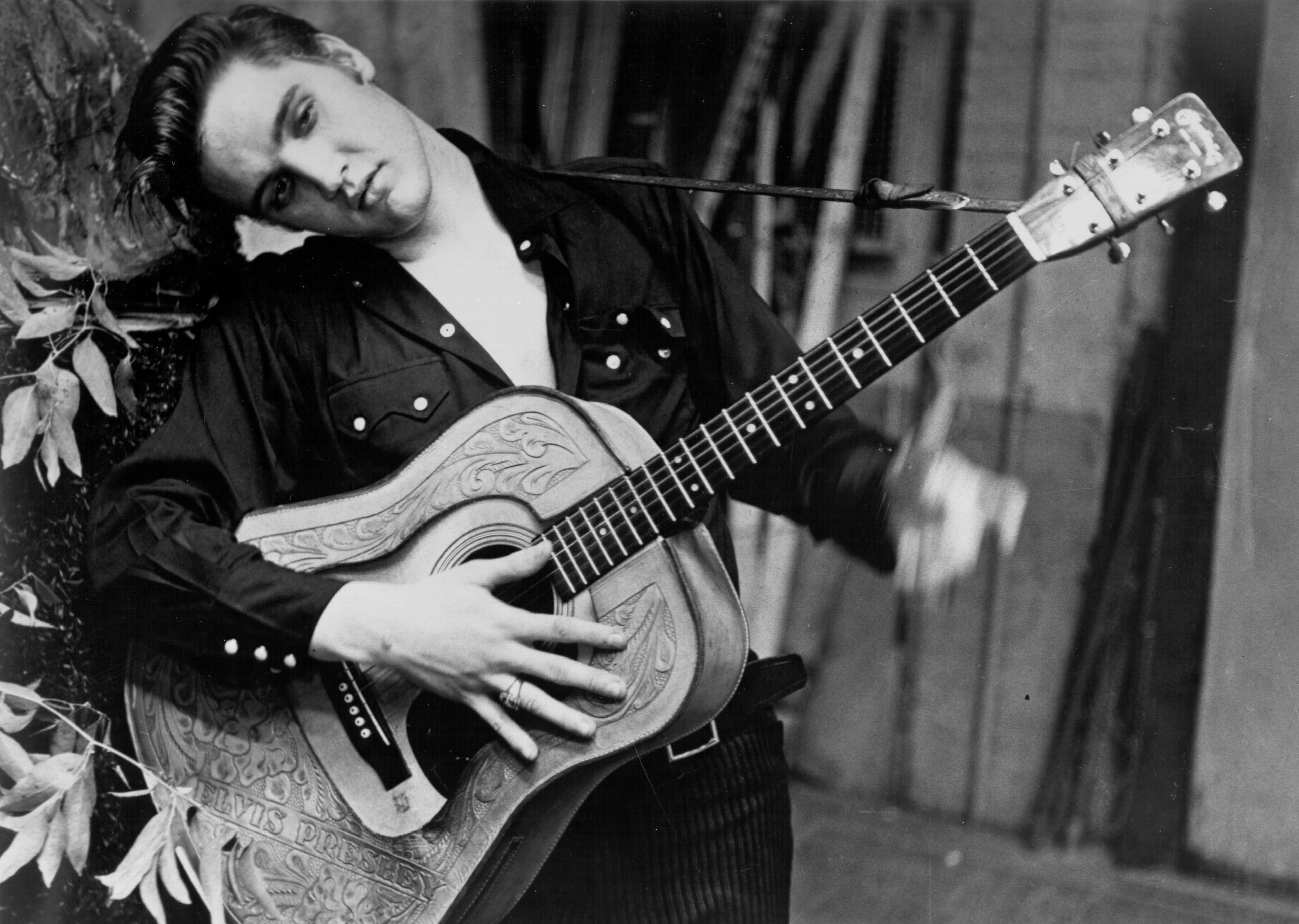 Priscilla Presley revealed Elvis Presley acted like he was in a trance when he saw angels
Certain celebrities make religion a major part of their work, from George Harrison to Madonna to Chance the Rapper. The King of Rock 'n' Roll was similar, as he released a number of gospel albums. More than that, he also told his wife he saw angels at one point.
In her book Elvis and Me, Priscilla discussed a time that he was standing in the yard of their Bel Air home. 'Do you see them?' said Elvis, looking intently at the course."
"'See what?' I asked, ready to hear anything."
"'The angels out there.'"
"'Angels?' I asked, looking down at the sprinklers. I wanted to believe him, we all did and we went along with it."
"As if in a trance, he continued staring at the water for a few minutes. Then he began moving toward them. 'I have to go,' he said. 'You stay here. They're trying to tell me something.' He wandered off toward the golf course in pursuit of his vision. Sonny [West] followed, insuring Elvis's safety, and the rest of us were left dumbfounded." 
RELATED: What Elvis Presley and Mick Jagger Did That John Lennon Called 'Bullsh*t'
Elvis Presley thought he could bend reality in one way
Priscilla also revealed her husband would have his posse do something very odd. He would have them stare at the wall in an attempt to see faces on the wall. He claimed he could make faces appear on the ceiling.
Does Priscilla think her husband was dealing with mental health issues around this time?. "After his death, some of us have discussed those days, bringing up the possibility of a nervous breakdown – and then discounting it," she revealed. "More likely it was just a game he'd made up out of boredom and depression because he was experiencing such a low point in his career. He took sleeping pills to escape, and while fighting off their effect, he created his 'images' – his mystical exercises."
The other ways angels played a part in the King of Rock 'n' Roll's career
The Bel Air incident wasn't the King of Rock 'n' Roll's only connection to angels. In the movie Follow That Dream, he sang a song called "Angel" to his love interest in the final scene. According to the book Elvis Presley: Silver Screen Icon, the film was, at one point, the fifth most successful film at the American box office in 1962. In addition, the EP soundtrack of the film sold 500,000 copies.
RELATED: Elvis and Priscilla Presley Saw a Dead Baby — Here's How They Reacted
In addition, fans who travel to Graceland will notice there are statues of angels near his gravesite. Angels are a part of Elvis' discography and Graceland — whether he actually saw any angels or not on his Bel Air property or not.