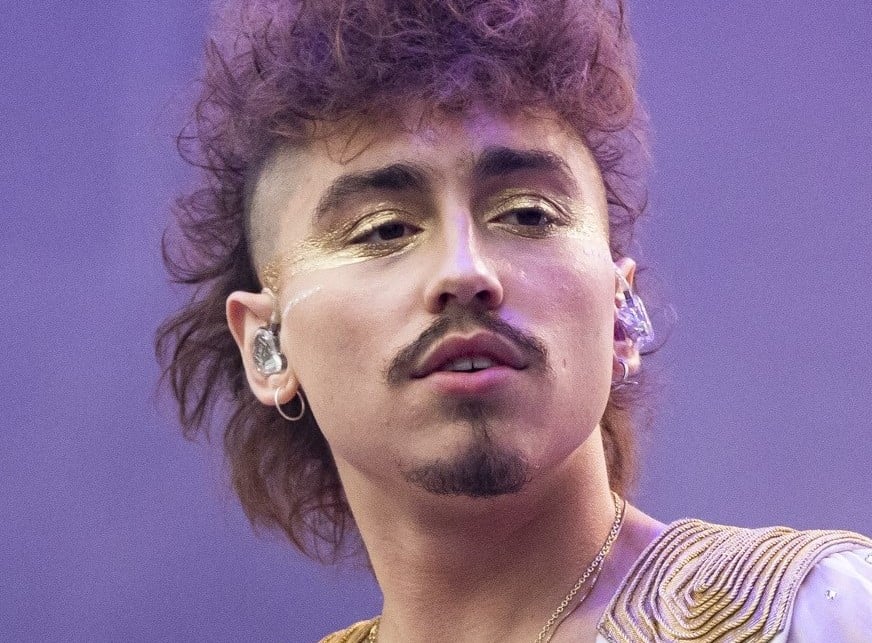 How Elvis Presley Inspired Greta Van Fleet's Josh Kiszka
Greta Van Fleet's Josh Kiszka revealed he is inspired by Elvis Presley's live performances as well as the "All Shook Up" singer's outfits from the 1970s.
Greta Van Fleet is so deeply indebted to classic rock that it's no surprise they draw inspiration from Elvis Presley. Greta Van Fleet's Josh Kiszka revealed how Elvis inspired him as a performer. His looks owe a debt to the "All Shook Up" singer as well.
Greta Van Fleet's Josh Kiszka discussed Elvis Presley, James Brown, and Aretha Franklin
During a 2021 interview with Forbes, Greta Van Fleet's Josh Kiszka was asked if footage of other musicians ever inspired his live performances. "I always have to go back to the way James Brown or Elvis Presley would have held themselves," he replied. "Even Aretha Franklin. There's such a presence to them. And Elvis could just sort of stand there and just be very casual and very cool. And James Brown was so acrobatic. And such a showman.
"And Aretha, that's another thing, she had almost the thing Beyoncé might even have, which is just this really beautiful women power," he added. "Just standing up there blowing the f****** roof off the place. And she's just really very passionate. That's pretty incredible. But again she could just hold herself very causal."
Greta Van Fleet praised a contemporary singer for acting like a fairy during her live shows
Kiszka and bandmate Sam Kiszka also praised Florence and the Machine's shows. "And we've kind of run into them a couple of times," he revealed. "Sharing some stages over some touring years in and out. We've watched their show a few times, it's a really great rock 'n' roll band, great rock 'n' roll concert performance."
In his opinion, Florence Welch acts almost like a fairy. He feels she "just throws herself into the audience a bit."
Josh Kiszka dresses like Elvis Presley and covered his 1st single
Of course, Elvis' influence on the band extends beyond their live performances. During a 2023 Vogue interview, the band revealed they decided to get more flamboyant as time went on. Kiszka wanted to outdo his bandmate's outfits. To that end, he decided to draw inspiration from the King of Rock 'n' Roll's 1970s wardrobe, as well as Elizabeth Taylor's looks in the film Cleopatra. Kiszka would draw outfits with colored pencils and work with fashion designer Amber Doyle to bring them to life. Some of Kiszka's outfits are pretty similar to the white jumpsuits Elvis wore during the last leg of his career.
In addition, Greta Van Fleet has covered the classic early rock 'n' roll tune "That's All Right." While "That's All Right" was penned and initially performed by Arthur "Big Boy" Crudup, Elvis recorded it and released it as his first single. Thanks to the King of Rock 'n' Roll's unfathomable fame and the racist barriers that got in Crudup's way, Elvis' cover of "That's All Right" is far more famous than the original version of the song. Greta Van Fleet's performances of the track are far more indebted to Elvis' singing than Crudup's.
Countless rock 'n' roll bands wouldn't be the same without Elvis' influence and Greta Van Fleet is no exception.