Elvis Presley Made 1 of His Girlfriends Promise to Sing Rock Songs and Now She's in the Rock & Roll Hall of Fame
A 1950s star started singing rock 'n' roll songs because of Elvis Presley's advice. She's now in the Rock & Roll Hall of Fame.
Elvis Presley gave the world some of the most famous rock songs of the 1950s and 1960s. During an interview, a 1950s star mentioned taking career advice from Presley. This star later became a rock singer.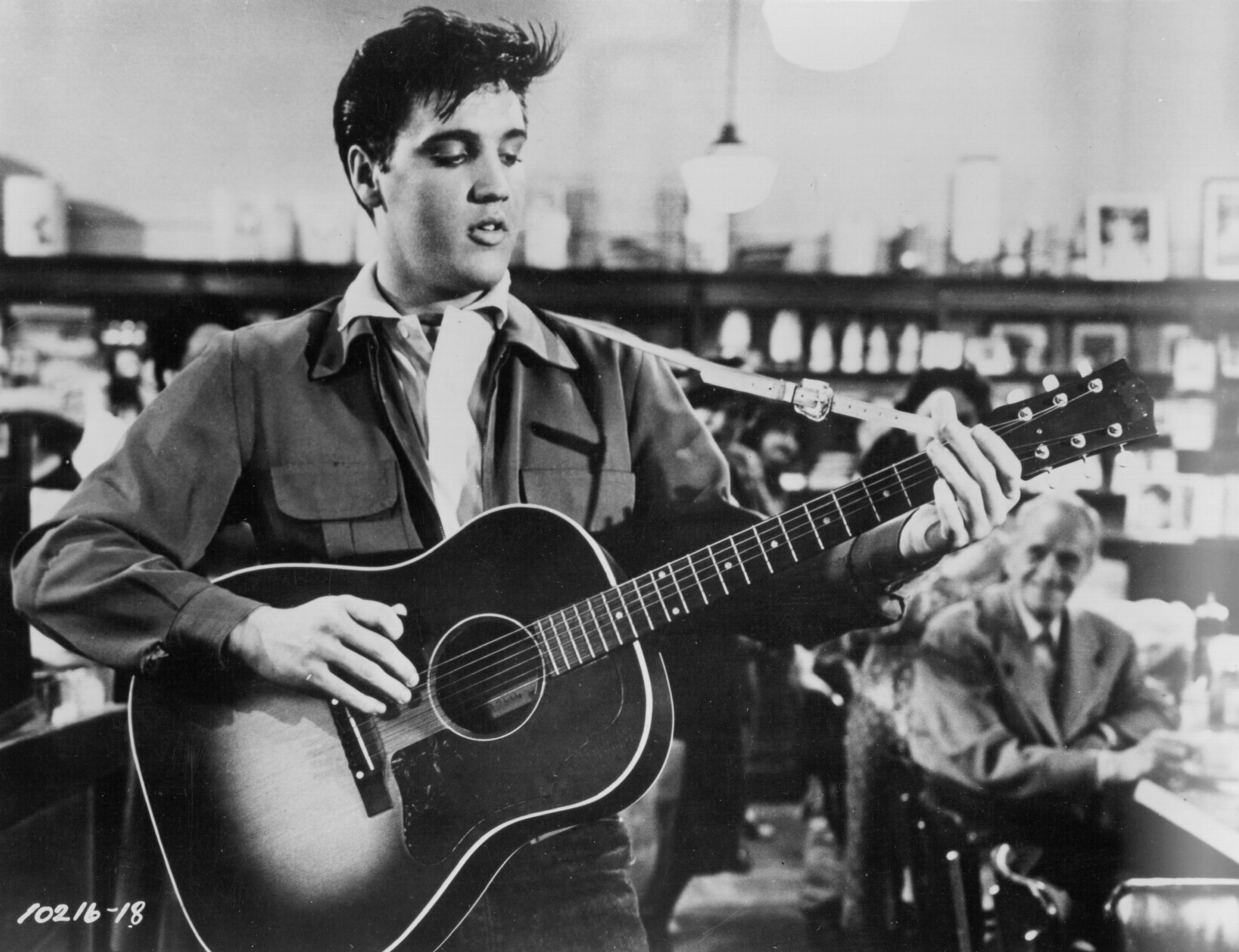 Elvis Presley told 1 of his girlfriends to sing rock songs
Wanda Jackson garnered some fame in the 1950s as a country singer. During a 2017 interview with Fox News, she said she dated Presley for a year or so. She revealed how the King of Rock 'n' Roll tried to convince her to change her career trajectory.
"The thing that Elvis did for me was giving me the courage to sing this new music, like he was doing," Jackson recalled. "I would tell him, 'I can't do that, Elvis, because I'm just a country singer! Besides, I'm a girl. I can't sing that stuff.' And he said, 'I know you could if you try.' He made me promise that I would try."
Jackson discussed how she reacted to Presley's pleas.
"I kept my promise," she said. "When I moved to Capitol Records, that's when I recorded one of my first rock 'n' roll songs, 'I Gotta Know.' It was especially written for me. It has a little bit of a country kickoff."
Wanda Jackson said 'I Gotta Know' was a 'transition song'
"I Gotta Know" wasn't a huge hit when it was released in 1956. The Billboard Hot 100 did not exist yet, so it didn't chart there. The Official Charts Company reports the song did not chart in the United Kingdom. Regardless, Jackson said "I Gotta Know" was a milestone in her career.
"It was a transition song for me," Jackson told Fox News. "I recorded a lot of rock 'n' roll songs. They mostly had to be cover songs because nobody thought a girl's point of view would sell … I began writing stuff and they all did well … Seems like I always had to be pushed a little bit."
In addition to "I Gotta Know," Capitol Records released several other rock 'n' roll singles from Jackson. That includes "Fujiyama Mama," "Mean Mean Man," and "Let's Have a Party," which peaked at No. 37 on the Billboard Hot 100 in 1960.
Wanda Jackson paid tribute to Elvis Presley at the Rock & Roll Hall of Fame
Jackson's decision to sing rock 'n' roll paid off. In 2009, she was inducted into the Rock & Roll Hall of Fame for being an early influence on rock 'n' roll music. This makes her one of the few female rock singers to be so honored. Jackson is also one of the few singers from a country music background to be inducted into the Rock & Roll Hall of Fame.
During her acceptance speech, Jackson said she wouldn't have become successful if it wasn't for the help of many others. She thanked Presley for his advice. Jackson even said she could feel his presence in the Rock & Roll Hall of Fame. Wanda Jackson became a rock 'n' roll legend and she might not have sung rock 'n' roll songs without Elvis Presley's encouragement.