Elvis Presley's Mother Gladys Baked a Coconut Cake That Was Fit for the King
Many recipes are closely associated with Elvis Presley. Some of these have become iconic, such as Fried Peanut Butter and Banana Sandwiches and another specialty called Fool's Gold: a peanut butter, jelly, and bacon creation sandwiched in between a toasted loaf of French bread. However, there were other homegrown recipes that Presley also adored. One of these was a coconut cake that was a specialty of his mother, Gladys. It was, of course, perfectly suited for the King of Rock and Roll.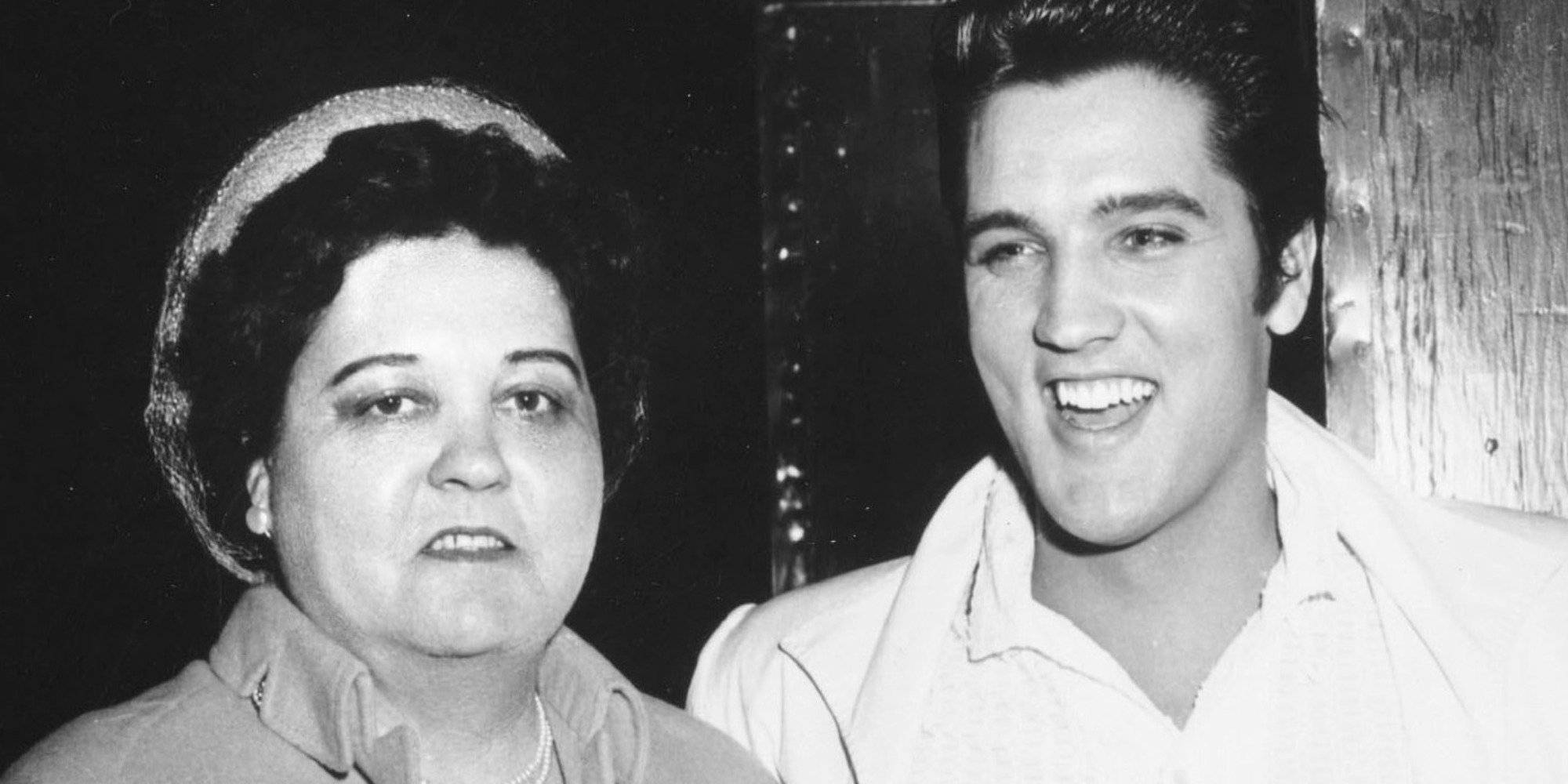 What were some of Gladys Presley's favorite things to cook for her son?
Gladys Presley was a southern cook at heart. Therefore, she specialized in the meals that her son grew to love as part of his upbringing.
According to the website The Kitchen Project, Gladys served typical southern dishes. These included grits and black-eyed peas, ham and bacon, fried chicken, cornbread, mashed potatoes, a delicious and hearty meatloaf, and plenty of homemade country gravy. 
Author of The Elvis: Remember, Elizabeth Williams, wrote in a passage that Gladys also made scrambled eggs that the King of Rock and Roll always requested.
Gladys reportedly always used a secret garlic seasoning in her recipe that, in his later years, Elvis tried to get his cooks to replicate but to no avail.
One of Elvis' favorites was Gladys' coconut cake
In "Fit For a King: The Elvis Presley Cookbook" by Elizabeth McKeon, Ralph Gevirtz, and Julie Bandy, Gladys' infamous coconut cake recipe was shared and republished by The Advocate.
Coconut cake is a Southern classic, and Elvis' mother made one that was beloved by her son and satisfied his sweet tooth.
The recipe states that all the ingredients should be at room temperature ahead of preparation.
For Gladys Presley's Coconut Cake, the following ingredients are needed.
These include cake flour, sugar, salt, baking powder, and shortening. Also needed are milk, egg whites, vanilla, and grated coconut.
Prepare two round cake pans by cutting out a round of parchment paper to fit the bottom of the pans—place in the bottom and then grease both the paper and sides of the pan.
Place flour into a bowl, followed by sugar, salt, and baking powder. Sift to combine.
Then, add shortening and milk to the dry ingredients. Mix with an electric mixer for two minutes before adding more milk, egg whites, and vanilla. Beat another two minutes until the cake batter is pale in color and fluffy.
Pour into prepared pans and bake until the cake is golden brown.
Remove from pans and allow to cool before frosting.
A sweet frosting and flaked coconut tops the cake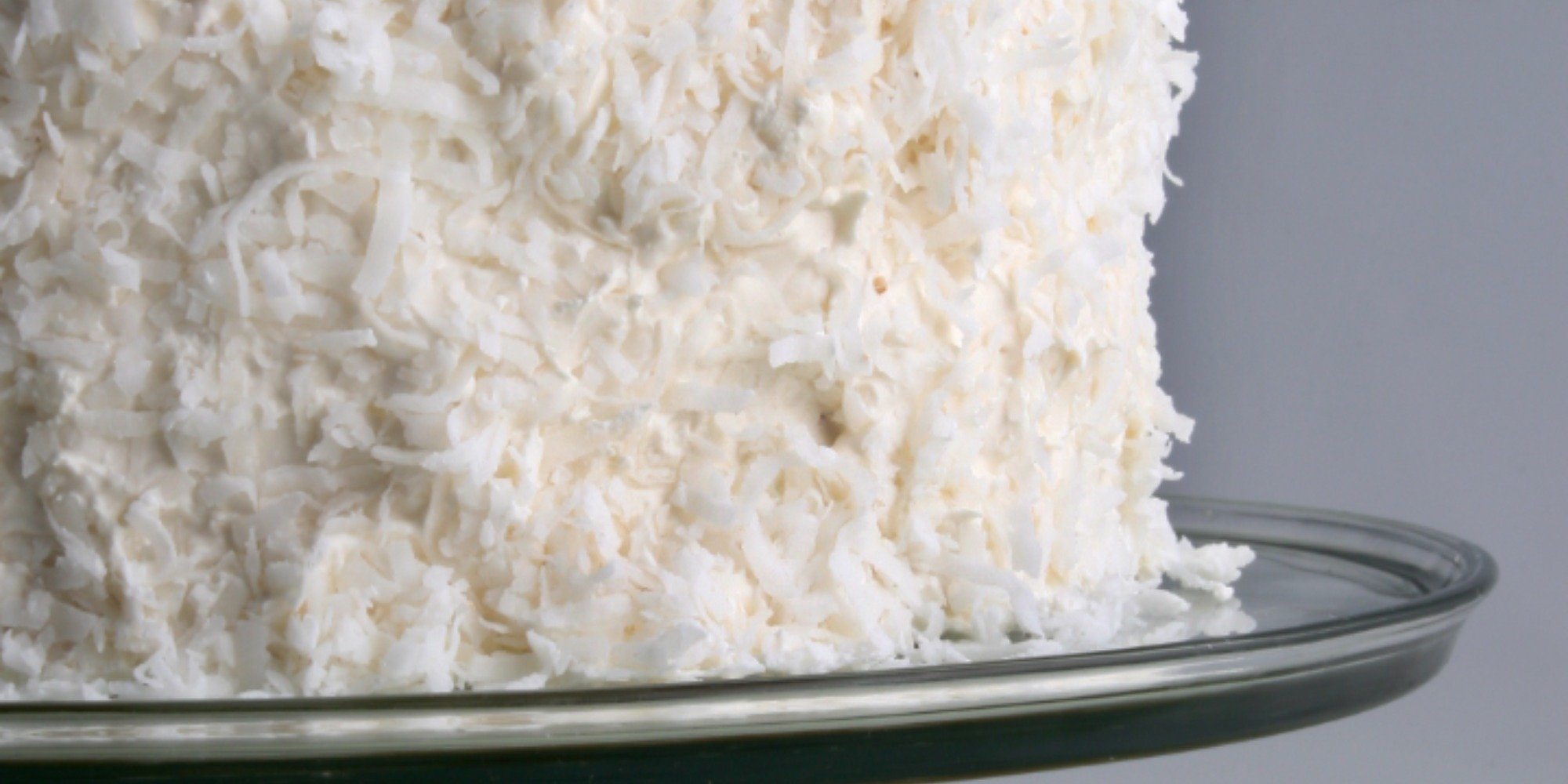 A simple and sweet frosting and flaked coconut top the cake.
For the frosting, you will need a carton of sour cream, sugar, almond extract, and three packages of flaked coconut.
Mix the sour cream, sugar, and extract until sugar dissolves. Stir in the coconut, then ice the cake.
Begin by placing the first layer atop a dish or platter. Top with a thick layer of icing.
Then, place the second layer atop the icing, creating a stack of two cakes.
Top that layer with the remaining icing, taking care to fully frost the sides of the cake as well.
Keep Elvis Presley's favorite coconut cake refrigerated after frosting.
RELATED: Elvis Presley Had to Have This 1 Food in the Graceland Refrigerator