Elvis Presley: The 1 Surprising Thing That Drew Austin Butler to Biopic Lead
Austin Butler always felt drawn to the music of Elvis Presley. The actor grew up with the music of the King of Rock and Roll. His incredible transformation into the legendary entertainer is apparent in the trailer for the biopic Elvis, directed by Baz Luhrmann. However, while the challenge of doing justice to Presley's story loomed large over the 30-year-old, there was one surprising thing that drew the actor to tackle the role.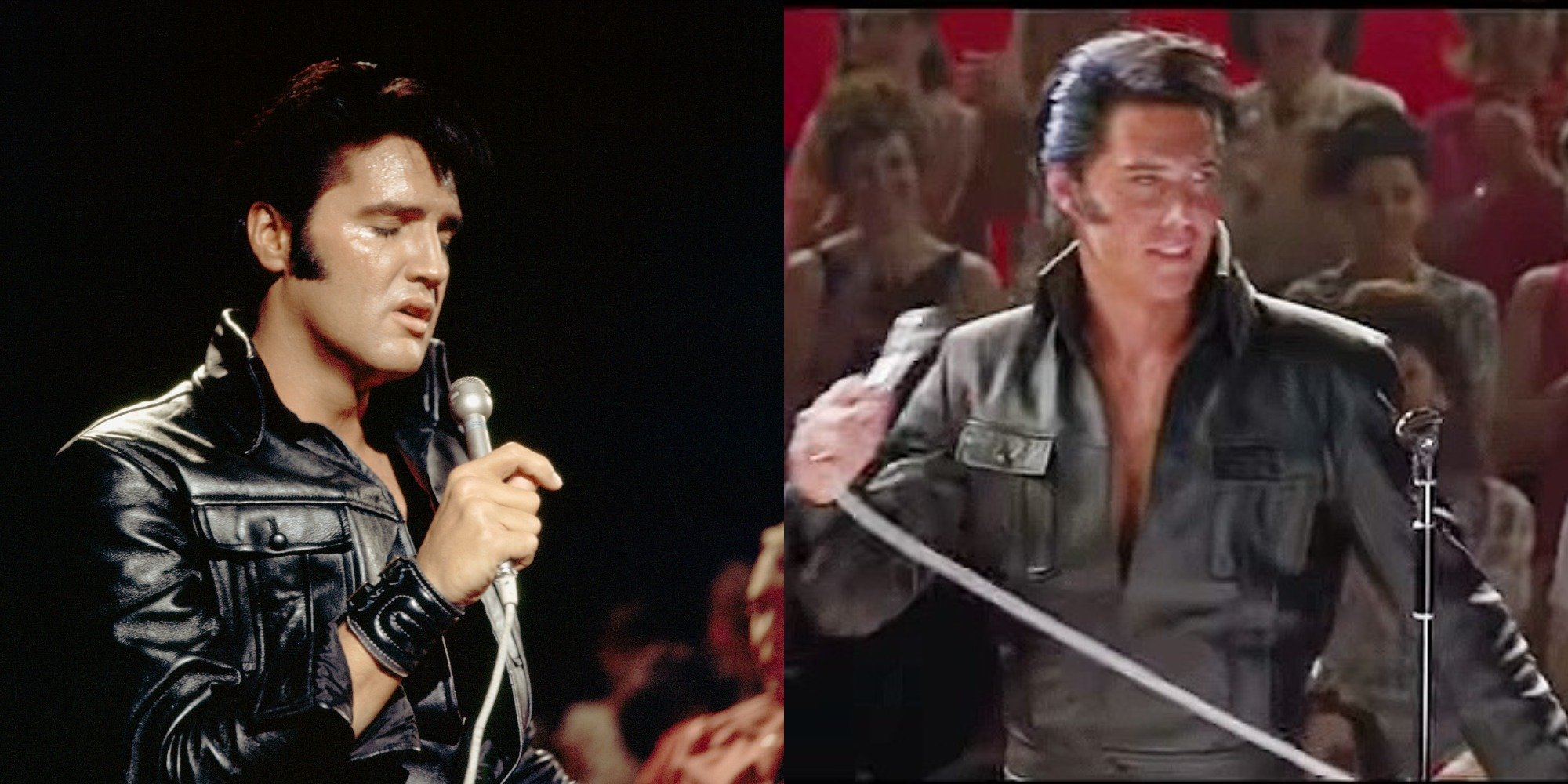 Austin Butler felt a responsibility to Presley's family to give as accurate a representation as possible
Upon learning he won the coveted role of the King of Rock and Roll, Butler felt a responsibility to Presley's family to give as accurate a representation of his life as possible.
Per The Hollywood Reporter, Butler explained his feelings regarding the role and ensuring he was respectful to Presley's family, including daughter Lisa Marie and his ex-wife Priscilla.
"When I began the process, I set out to get my voice to be identical. That instills fear. So that got the fire burning," Butler said. "For a year before we started shooting, I was doing voice coaching," Butler explained.
"I watched as much as I could, over and over," Butler said of studying Presley's films and concerts.
"I feel such a responsibility to Elvis, Priscilla, and Lisa Marie. Also to all the people around the world who love him so much."
Reaction to the trailer has been overwhelmingly positive from Presley's fans on social media.
The one surprising thing that drew Austin Butler to 'Elvis' biopic
Butler explained there was one thing that surprisingly drew him to the role of the King of Rock and Roll, and it had nothing to do with the entertainer's movies or music.
"I don't remember a moment in my life where Elvis wasn't a part of it," he shared in an interview with Nelson George.
"I remember my grandmother watching his films when I was a kid. 'Blue Suede Shoes': I don't even remember the first time I heard it," Butler explained.
"That's the one thing about Elvis; he's become the wallpaper of society. He's such a superhuman figure.
"To me, it was the curiosity of finding out who he is as a human, and I dove into studying everything I could on him—watching every bit of footage countless times—reading and talking to as many people as I could. Getting down to who he was as a man, that's what I found intriguing," said Butler about the one thing that drew him to the role.
'Elvis' took two years to make and endured several cast changes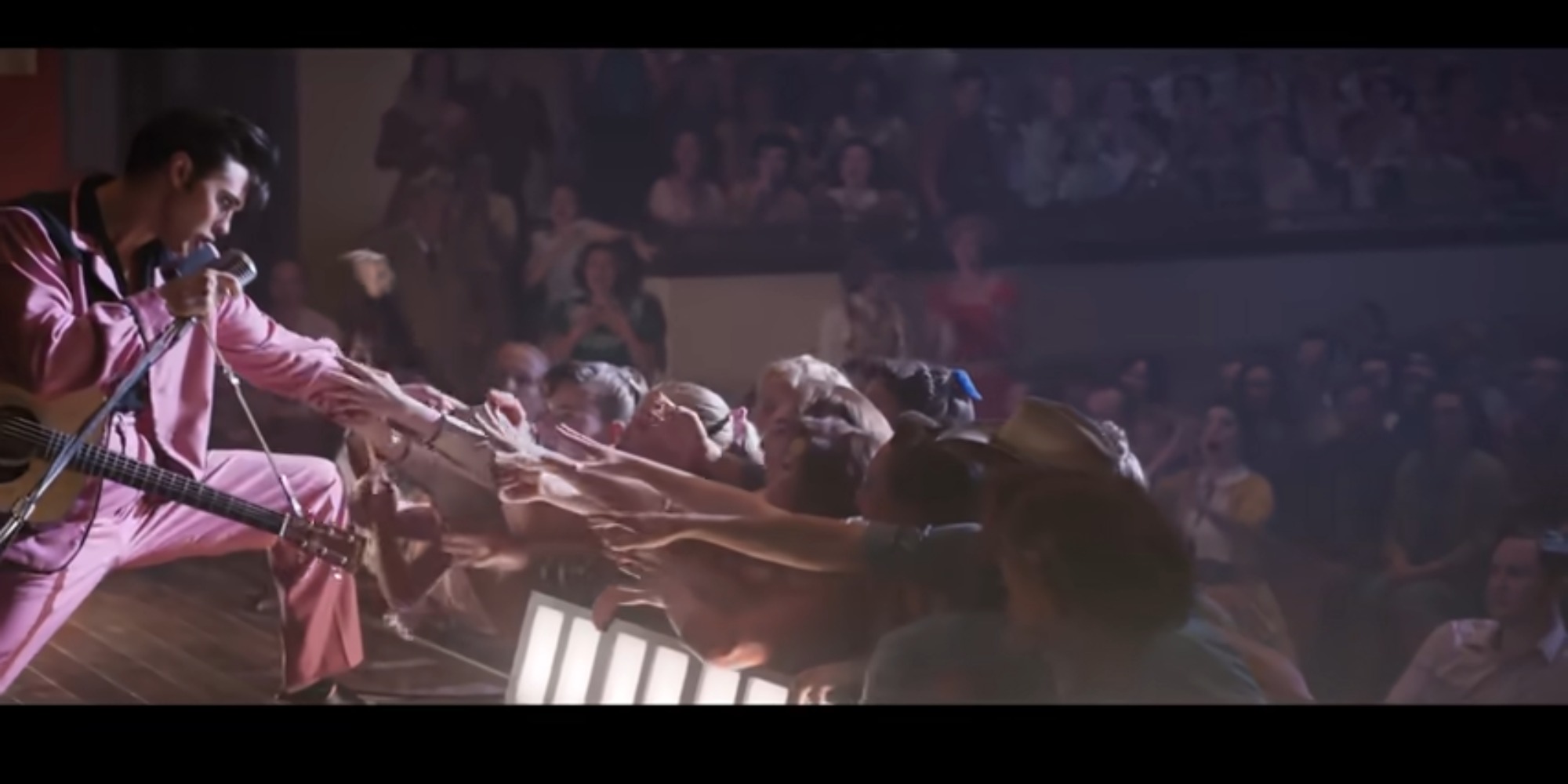 Elvis took more than two years to make due to the pandemic.
Principal photography began for the film in late January 2020 in Australia. In March of that same year, Luhrmann halted production after Tom Hanks, who portrays Colonel Tom Parker, tested positive for coronavirus.
Filming would not resume until late September of 2020.
Richard Roxburgh and Helen Thomson were added to the cast as Vernon and Gladys Presley after Rufus Sewell and Maggie Gyllenhaal had to drop out of the film due to other commitments.
Kelvin Harrison Jr is in the film as blues legend B.B. King. Olivia DeJonge plays Priscilla Presley.
Subsequently, Luke Bracey portrays Jerry Schilling, Natasha Bassett is Dixie Locke, and David Wenham is Hank Snow.
In conclusion, Xavier Samuel plays Scotty Moore, and Kodi Smit-McPhee is Jimmie Rodgers Snow.
Elvis hits theaters on June 24.
RELATED: Elvis Presley Biopic: Is Austin Butler Singing the King of Rock and Roll's Songs?