Elvis Presley Sang a Song to Tom Jones While His Pants Were Down and Jones Was Naked
Elvis Presley wanted Tom Jones to record a song. He sang the song in the bathroom while Jones was showering. Elvis couldn't get his pants up and had to have his bodyguard help him.
Elvis Presley performed songs in many locations — including a bathroom where Tom Jones was showering. For example, Elvis once sang a song to Jones while Jones was naked in the shower. Jones discussed how he reacted to this and how the King of Rock 'n' Roll dealt with an embarrassing problem in that bathroom.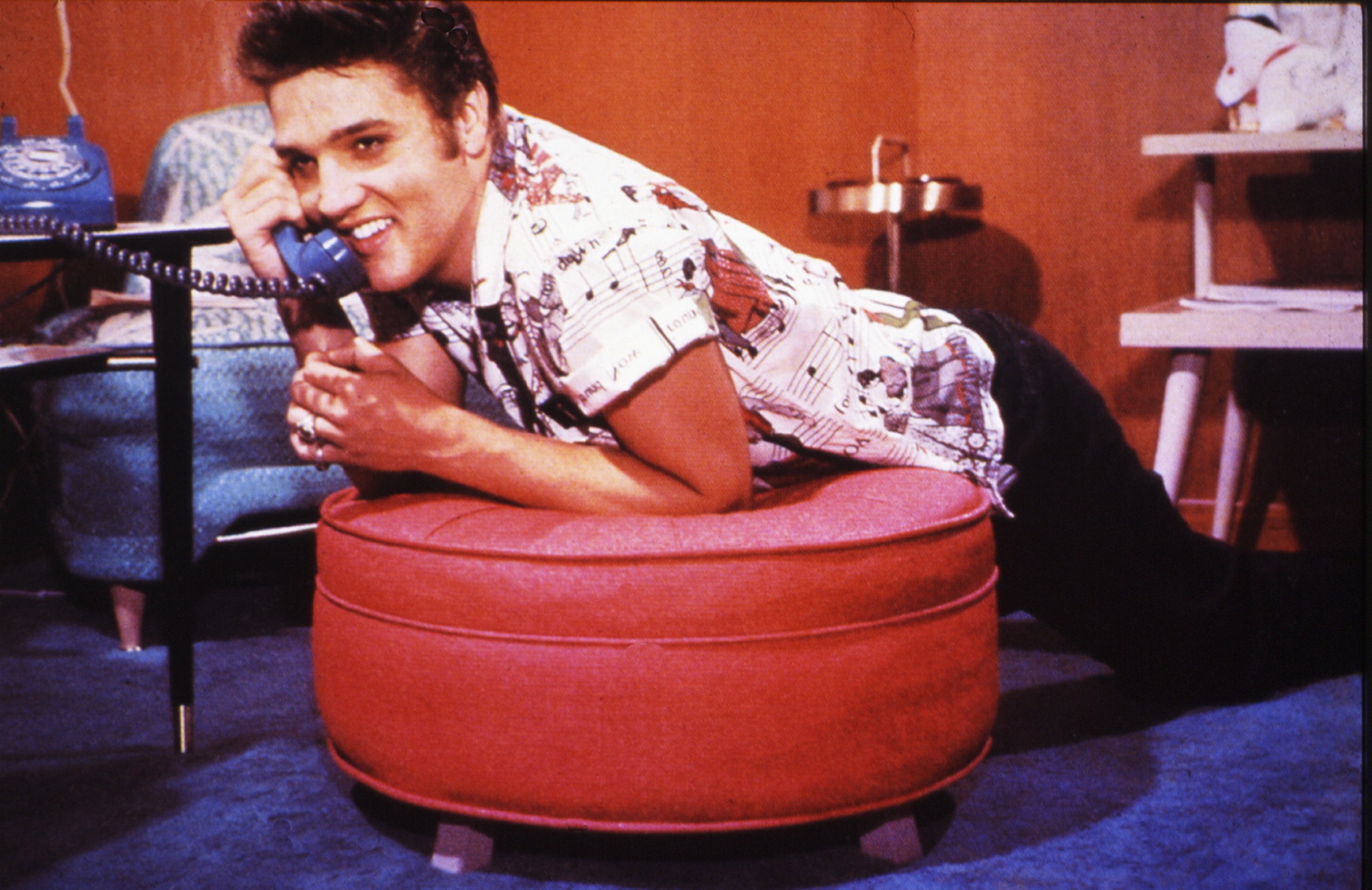 Why Elvis Presley sang a song in a bathroom while Tom Jones was showering
During an episode of Conan, Jones said Elvis would often watch Jones perform in Las Vegas. One time, Elvis tried to get Jones to record a song. "This one time he had this song somebody had tried to pitch to him," Jones recalled. "So he was in the wings and when I came off the stage he was like, 'Oh I've got this song man,' and I was like, 'I've got to jump into the shower.'"
When Jones went in the shower, he thought he heard something that sounded like Elvis. "I'm thinking, 'I'm hearing Elvis Presley in the shower now — I'm going nuts here!"' Jones said. "So when I got the soap out of my eyes, he was over the shower door — he was right there, and I said 'Elvis, I'll be right there!'"
The problem the King of Rock 'n' Roll had while singing a song in the bathroom
Elvis apparently relieved himself while he was in Jones' bathroom. "I got out of the shower and I say he'd been to the toilet in my bathroom while I was in the shower," Jones said. Elvis was wearing an outfit that proved problematic. "He was wearing a North Beach leather outfit — we used to — a lot of us used to — and they weren't lined, they were just natural leather," Jones recalled.
Elvis started singing the song to Jones while his pants were down. Jones then told the "Can't Help Falling in Love" singer his pants were down. Elvis wasn't able to pull his pants up because they were so tight around him. Subsequently, he asked his bodyguard, Red West, to come in and pull his pants up for him. Conan O'Brien remarked this was a bizarre story.
What Elvis Presley's bodyguard said to Tom Jones
This wasn't the only time Jones told the story. On an episode of The Kelly Clarkson Show, he provided fans with extra details. He revealed West had to get on his knees to try to pull Elvis' pants up. Jones said West told him no one would ever believe his story. Jones told West he would tell other people the story.
Kelly Clarkson remarked this was the most bizarre story she'd ever heard about a celebrity dealing with people in the bathroom. The King of Rock' n' Roll certainly behaved in an unusual way during his time in the restroom with Jones — and that makes for a great rock 'n' roll anecdote.