Why Elvis Presley Sometimes Wore a Turban at Dinner With Priscilla Presley
Elvis Presley's outfits are iconic however, most people don't associate him with turbans. Regardless, Priscilla Presley revealed her husband would sometimes wear a turban while at the dinner table during a certain period of his life. Here's a look at what compelled the King of Rock 'n' Roll to dress this way — and how …
Elvis Presley's outfits are iconic however, most people don't associate him with turbans. Regardless, Priscilla Presley revealed her husband would sometimes wear a turban while at the dinner table during a certain period of his life. Here's a look at what compelled the King of Rock 'n' Roll to dress this way — and how it relates to some old stereotypes about Arabs.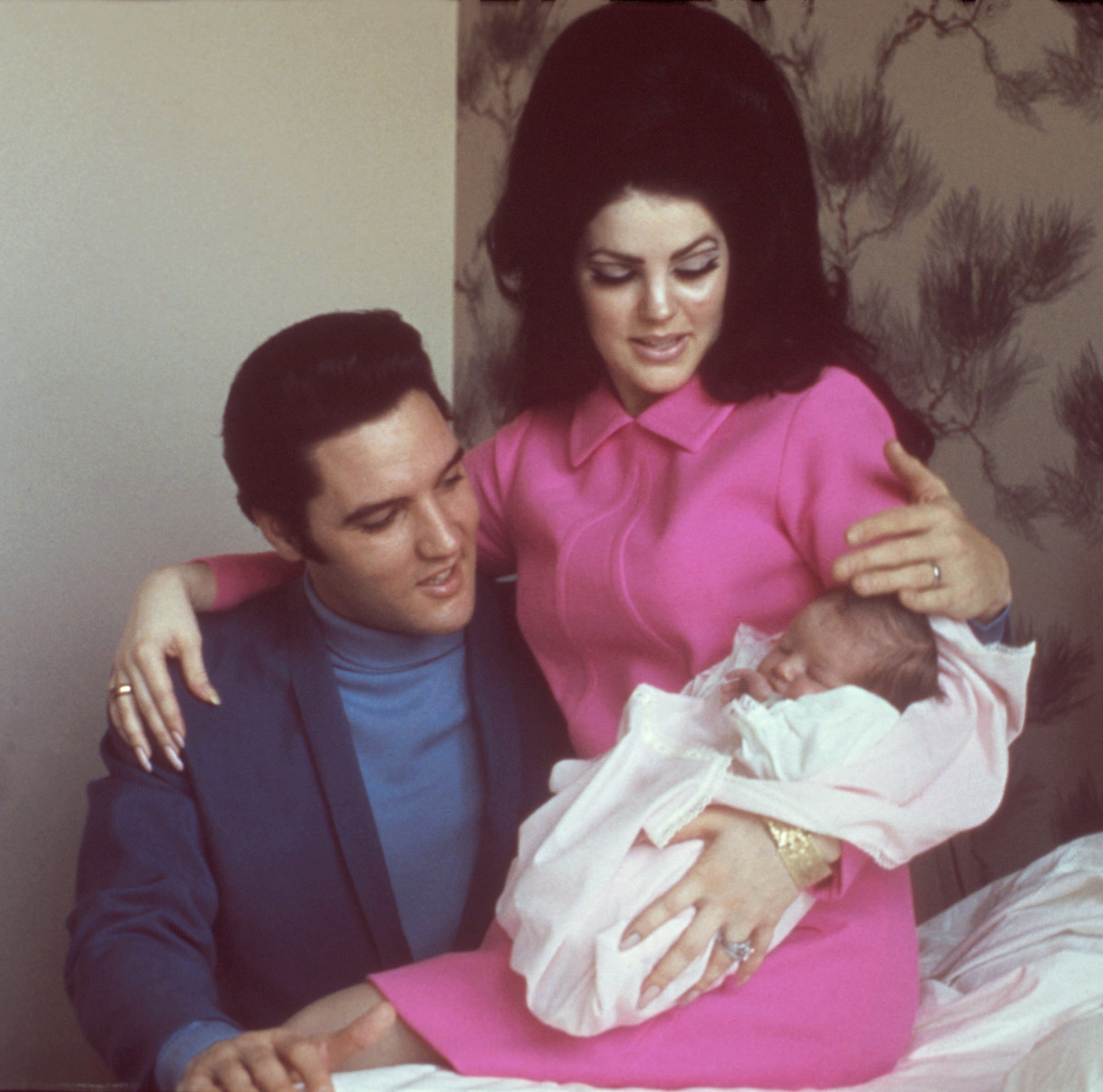 Why Elvis Presley was excited to star in a critically-panned film
Elvis' movies were often travelogues. Essentially, audiences would see Elvis playing a character in an interesting locale, whether it was Acapulco, Hawaii, or Las Vegas. Add in some romance and singing, and you have your typical Elvis movie.
One of these movies was called Harem Scarem. According to the book Elvis and Me, the King of Rock 'n' Roll was excited to star in this movie because the lead character of the film reminded him of Rudolph Valentino's famous role in The Sheik, a classic silent film. He thought his role in Harum Scarum would be a role of substance.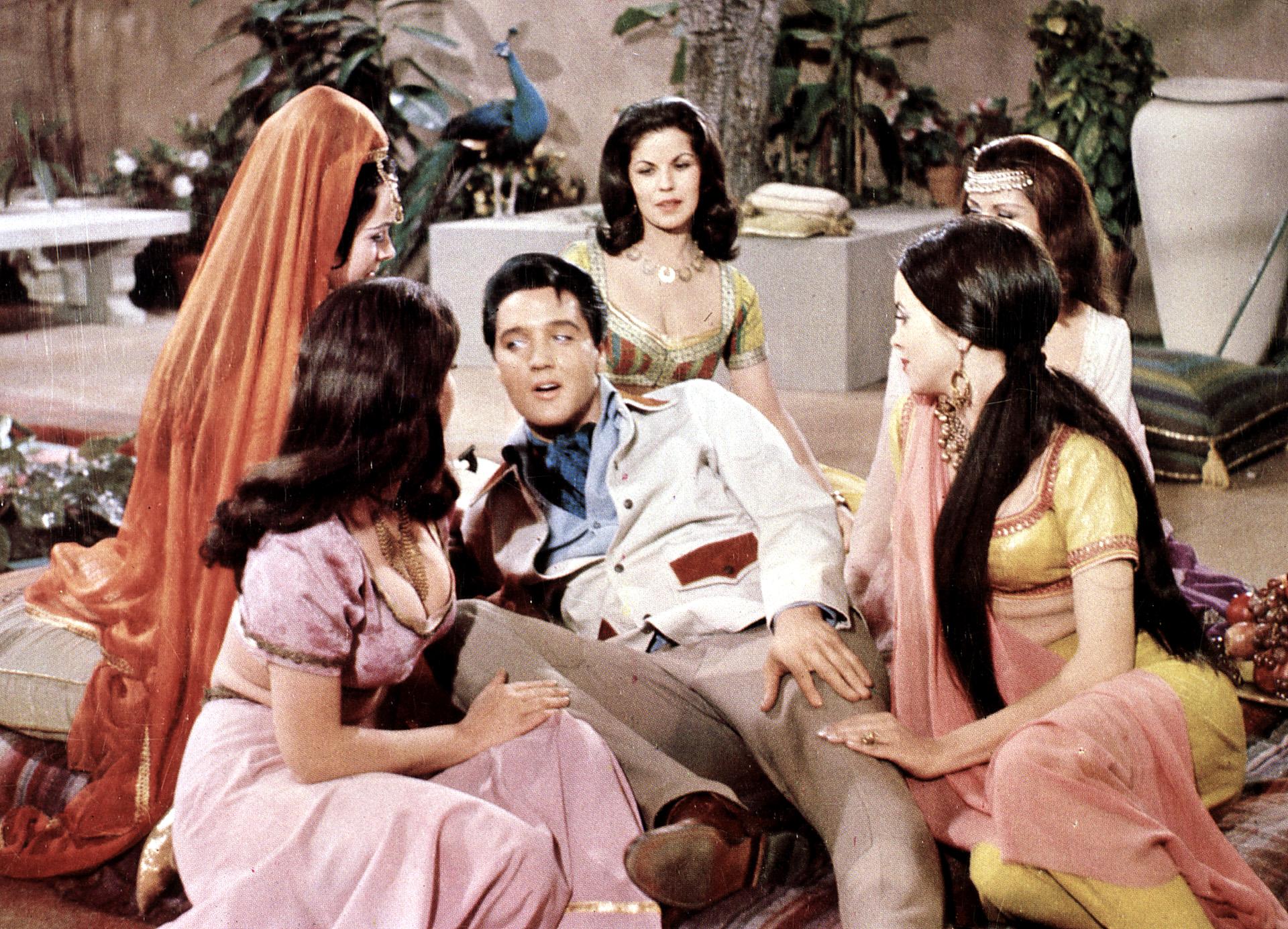 Priscilla Presley reveals how Elvis Presley tried to emulate Rudolph Valentino
Priscilla discussed Elvis coming home in costume. "During pre-production, he came home darkened with makeup, dressed in white harem pants and a white turban," Priscilla recalled. "He looked extremely handsome, much more so than Valentino, I thought. Tilting his head down, with a piercing gaze and flared nostrils, he asked rhetorically, 'Frightening, isn't it, how much I look like him? How does this get to ya?' He took me in his arms Valentino-style and dipped me over a la the famous poster of The Sheik. Night after night, he kept his makeup and the turban on all through dinner and up until bedtime."
Elvis' enthusiasm for Harum Scarum evaporated. "Although he was excited about the film when he first started shooting, as each day went by, his morale plummeted," Priscilla revealed. "Harum Scarum's plot was a joke, the character he played, a fool, and the songs he sang, disasters. The film turned out to be yet another disappointment and an embarrassing one at that. Still committed to the picture, but demeaned by its mediocrity, he saw escape on his motorbikes." Priscilla recalled how her husband would ride through the mountains, and how she convinced him to buy her a motorcycle despite his concern for her safety.
How the public responded to the infamous 'Harum Scarum'
When Priscilla says Harum Scarum was a "disappointment," it's unclear if she's talking about its commercial or critical reception. According to the book Elvis Presley: Silver Screen Icon, the film was the 40th highest-grossing film of 1965. In addition, the soundtrack of Harum Scarum sold 300,000 copies.
However, the film is notorious for its stereotypical depiction of the Arab world. Decades later, the film was discussed in Reel Bad Arabs, a documentary exploring depictions of Arab characters in Hollywood cinema. Elvis felt demeaned by working on Harum Scarum — and critics weren't exactly kind to it either.