Elvis Presley Starred in a Movie He Loved and the Director Hated
Elvis Presley is primarily remembered as an icon of classic rock, however, he also made several movies. He was really impressed with one of these movies, but the director was not. Here's how the public reacted to a movie that garnered such polarizing responses from its creators.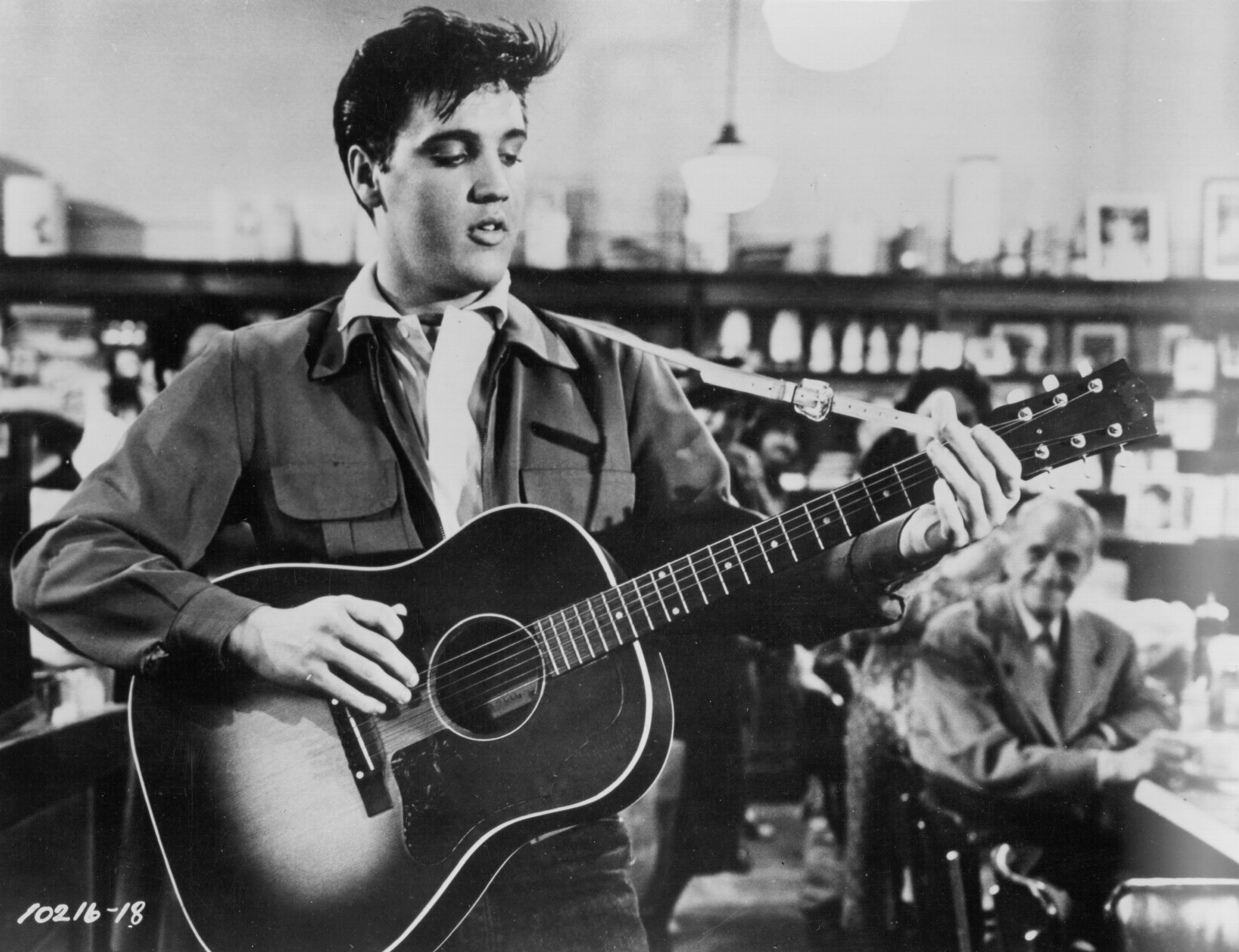 While Elvis Presley's film career isn't highly regarded, this film is
Elvis was the king of Rock 'n' Roll and gave the world numerous classic songs. To this day, he's highly regarded as an artist. However, he is not nearly as highly regarded as a film star. Though he starred in many films, only a few received decent reviews. On the whole Elvis' movies are considered lowbrow and embarrassing.
One of the exceptions is Viva Las Vegas. The bright sunny, musical revolves around the relationship between Elvis' character and Ann-Margret's. The chemistry between the two is legendary. Add in some great songs — including the classic title track — and some great Las Vegas scenery and Viva Las Vegas is seen as one of Elvis' best movies.
RELATED: How John Lennon Convinced Mick Jagger to Never Meet Elvis Presley
How the King of Rock 'n' Roll and the public reacted to 'Viva Las Vegas'
According to Elvis' friend Joe Esposito, the King of Rock 'n' Roll agreed with this assessment."It was definitely one of his favorite films," Esposito told the Las Vegas Review-Journal. He said Elvis and Ann-Margret "got along so good together. They just clicked, and they were great, and became very, very good friends after the movie was over."
So did the public embrace Viva Las Vegas? According to The Numbers, the film earned over $9 million. Considering Viva Las Vegas is obviously a modestly-budgeted film, this was a decent haul for the 1960s. In addition, Viva Las Vegas had an impact on pop culture, as its title song became an anthem for Las Vegas. It also reached No. 29 on the Billboard Hot 100 and was featured in Looney Tunes Back in Action.
RELATED: What Elvis Presley and Mick Jagger Did That John Lennon Called 'Bullsh*t'
What the director of 'Viva Las Vegas' thought of the film
However, George Sidney, the film's director, was less enthused. In the Las Vegas Review-Journal, his wife Corrine discussed when he got a novelty plate. "I asked, 'What are you going to put on yours?' " she recalled. "He said, 'I don't know.' I said, 'Why don't you get, 'Viva Las Vegas'? He said, 'Oh, God, Corinne. It's the worst movie I ever made.'"
She continued "So we get in, and I said I'll just have a plain plate. He said to the woman, 'I want V LAS V' — he said 'to let everyone know I did that horrible movie.'" Although Sidney wasn't a fan of the film, he used its title in casual conversation because it was so popular. His wife still receives small residual checks monthly because of Viva Las Vegas. Sidney was not a fan of the film — but many others were, including the King of Rock 'n' Roll himself.