Elvis Presley: These 2 Hits Have a Grateful Dead Vocalist
Elvis Presley and the Grateful Dead made very different music, however, some of Elvis' hits wouldn't be the same without a member of the Grateful Dead. Two of his most iconic 1960s hits feature vocals from a member of the Grateful Dead. Here's a look at the "intense" experience a member of the band had working with the King of Rock 'n' Roll.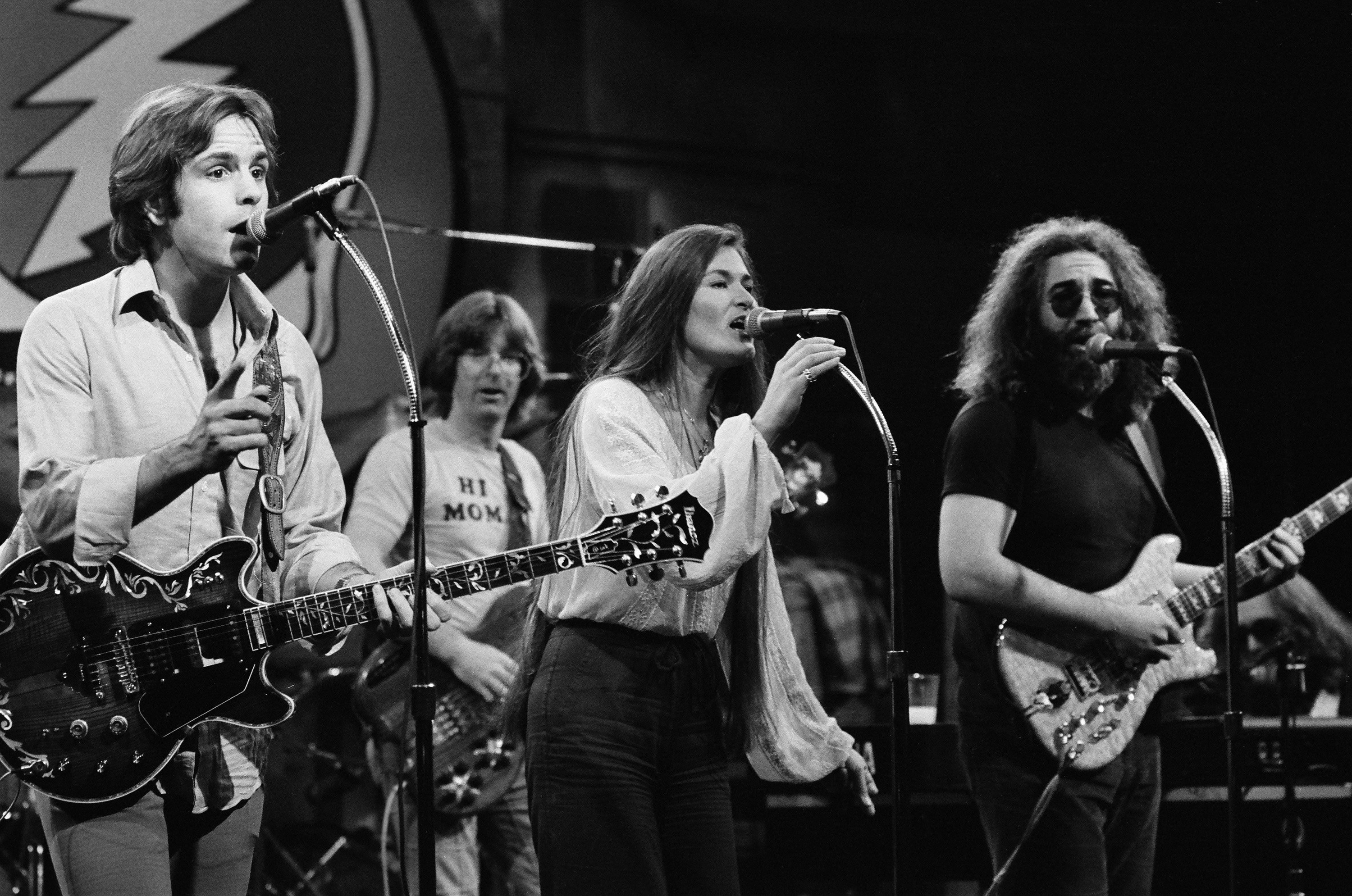 How Elvis Presley's music evolved over time
Firstly, a little background. When the King of Rock 'n' Roll became famous in the 1950s, he was known for making music that was unpolished. Songs like "That's Alright," "Blue Suede Shoes," and "Heartbreak Hotel" were a lot rawer than the music of Frank Sinatra, The Chordettes, and other artists who dominated the radio at the time. Even "Love Me Tender," which is perhaps his most famous ballad from this period, is pretty minimalist and sparse. However, Elvis turned a new leaf in the 1960s and started to make songs that were a lot more polished like "Can't Help Falling in Love," "It's Now or Never," and "Blue Hawaii."
As part of his musical evolution, Elvis' later songs started incorporating choirs a lot more often than his earlier hits did. According to Rolling Stone, one of those choirs included Donna Jean Godchaux, a future member of the Grateful Dead. She sang on two of the King of Rock 'n' Roll's most famous late 1960s songs: "Suspicious Minds" and "In the Ghetto." Both songs feature a dramatic use of a choir.
A member of the Grateful Dead recalls what it was like working with Elvis Presley
Godchaux described what it was like when Elvis entered the room. "My back was turned to the door when Elvis walked in, and I knew he had walked in," she recalled. "He had that kind of charisma and a power about him." 
Elvis listened to each singer in the choir and offered feedback, which Godchaux described as a "very intense" experience. "When we were singing, we were so professional — we didn't bat an eye," she added. Afterward, she and the other singers became very excited "We had our picture taken with him after the session, and then we went into the International House of Pancakes in Memphis and screamed bloody murder for about an hour, holding up that little Polaroid picture of us and Elvis together."
Was the King of Rock 'n' Roll more popular then the Grateful Dead?
This raises an interesting question: Which artist was more popular on the charts? Elvis released 80 songs which reached the top 40 of the Billboard Hot 100.
On the other hand, the Grateful Dead had a single top 40 hit on the Billboard Hot 100, "Touch of Grey," which reached No. 9. Elvis outperformed the Grateful Dead, however, two of his hits wouldn't be the same without a member of the band.