Elvis Presley Told Priscilla Presley 1 of His Movies Made Him Feel Idiotic
Elvis Presley starred in quite a few movies, however, he wasn't a fan of all of them. In fact, Priscilla Presley revealed the King of Rock 'n' Roll hated the scripts to one of his films and said none of the songs in it were worth a "cat's a**." Here's a look at why Elvis disliked this movie so much.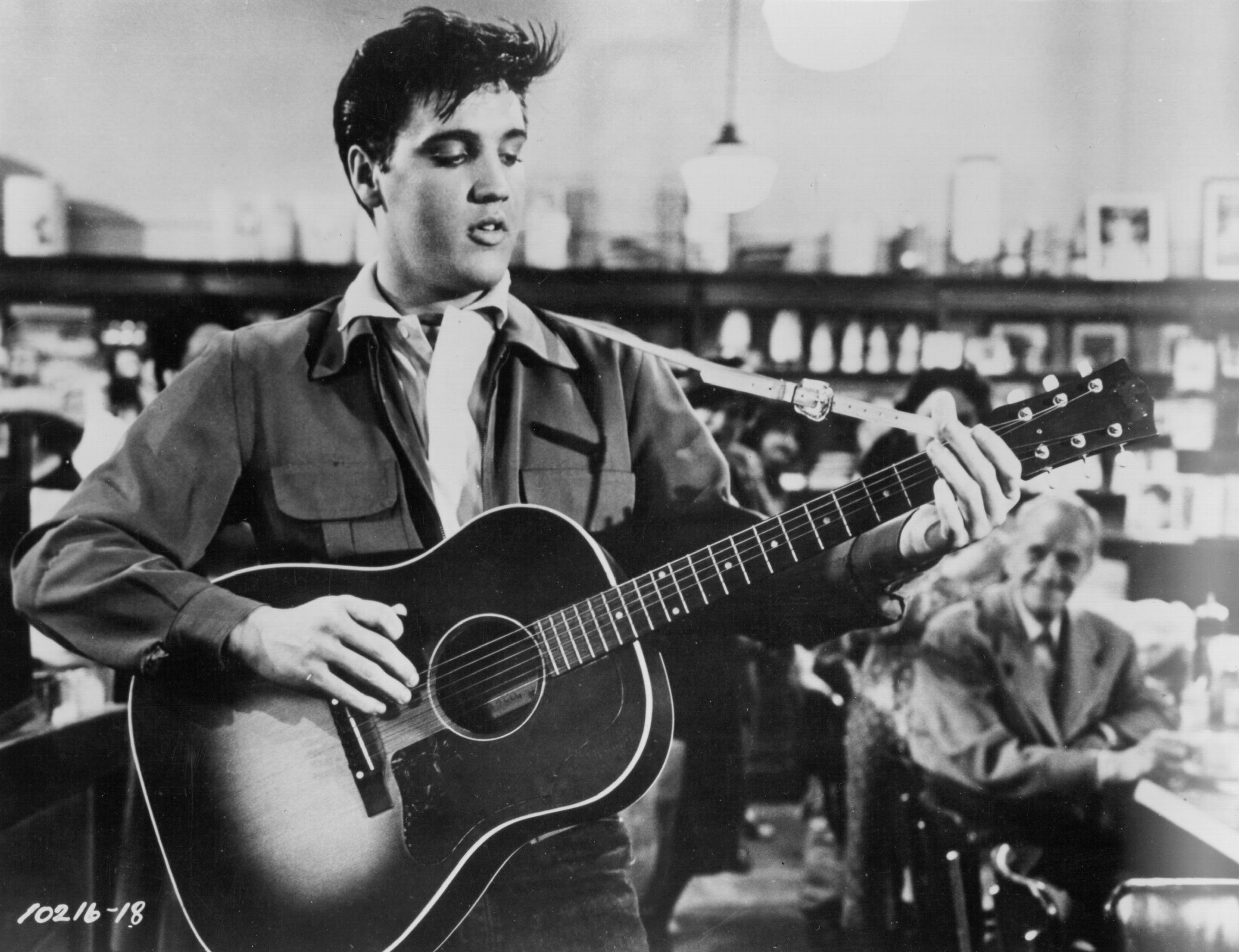 Priscilla Presley revealed Elvis Presley thought this film would be good but it made him feel stupid
In 1958, Elvis was drafted into the army. In 1960, he released a movie that seemed to reflect that fact: G.I. Blues. According to Priscilla Presley's book Elvis and Me, the King of Rock 'n' Roll initially thought the film would be pretty good even though he worried the film had too many songs. However, he told Priscilla he would have "a few choice words to say" if the film didn't work.
Priscilla had a phone conversation with Elvis about G.I. Blues at a later time. "His enthusiasm for G.I. Blues had turned to bitter disappointment," she recalled. She remembered what her future husband had to say about the movie.
'I just finished looping the godd*mn picture,' [Elvis] said dejectedly. 'And I hate it. They have about twelve songs in it that aren't worth a cat's a**,' he said angrily, and then added, 'I just had a meeting with Colonel Parker about it. I want half of them out. I feel like a godd*mn idiot breaking into a song while I'm talking to some chick on a train.'"
Elvis Presley told Priscilla Priscilla what he hoped for from his future movies
Priscilla wondered what Colonel Parker would say about this. "Hell, what could he say?" Elvis replied. "I'm locked into this thing. Already been paid. They seemed to think it's wonderful. I'm godd*mn miserable." 
Elvis revealed Colonel Parker requested better scripts for him. He hoped his next movie would be better. However, he dismissed G.I. Blues as "a joke."
How the American public reacted to the music from 'G.I. Blues'
Elvis clearly didn't like the songs in G.I. Blues. The American public didn't like them much either. The film's soundtrack produced two singles: "G.I. Blues" and "Wooden Heart." Neither song charted on the Billboard Hot 100, which is especially notable given that Elvis released many, many Billboard Hot 100 hits. The soundtrack didn't chart on the Billboard 200 either.
However, the film has a bit of a legacy. Glenn Danzig released an album called Danzig Sings Elvis which includes a cover of one of the songs from the film, "Pocketful of Rainbows." Danzig Sings Elvis reached No. 192 on the Billboard 200 — making it a bigger hit than the G.I. Blues soundtrack. It seems the music of G.I. Blues resonated more in the 2010s than it did upon the film's release.