Elvis Presley: Why His Manager Didn't Want Him to Record 'In the Ghetto'
Elvis Presley's manager, Colonel Tom Parker, helped him become the King of Rock 'n' Roll. However, Parker did not want Elvis to record one of his signature hits. Here's why Parker felt that way — and why the King of Rock 'n' Roll stood his ground.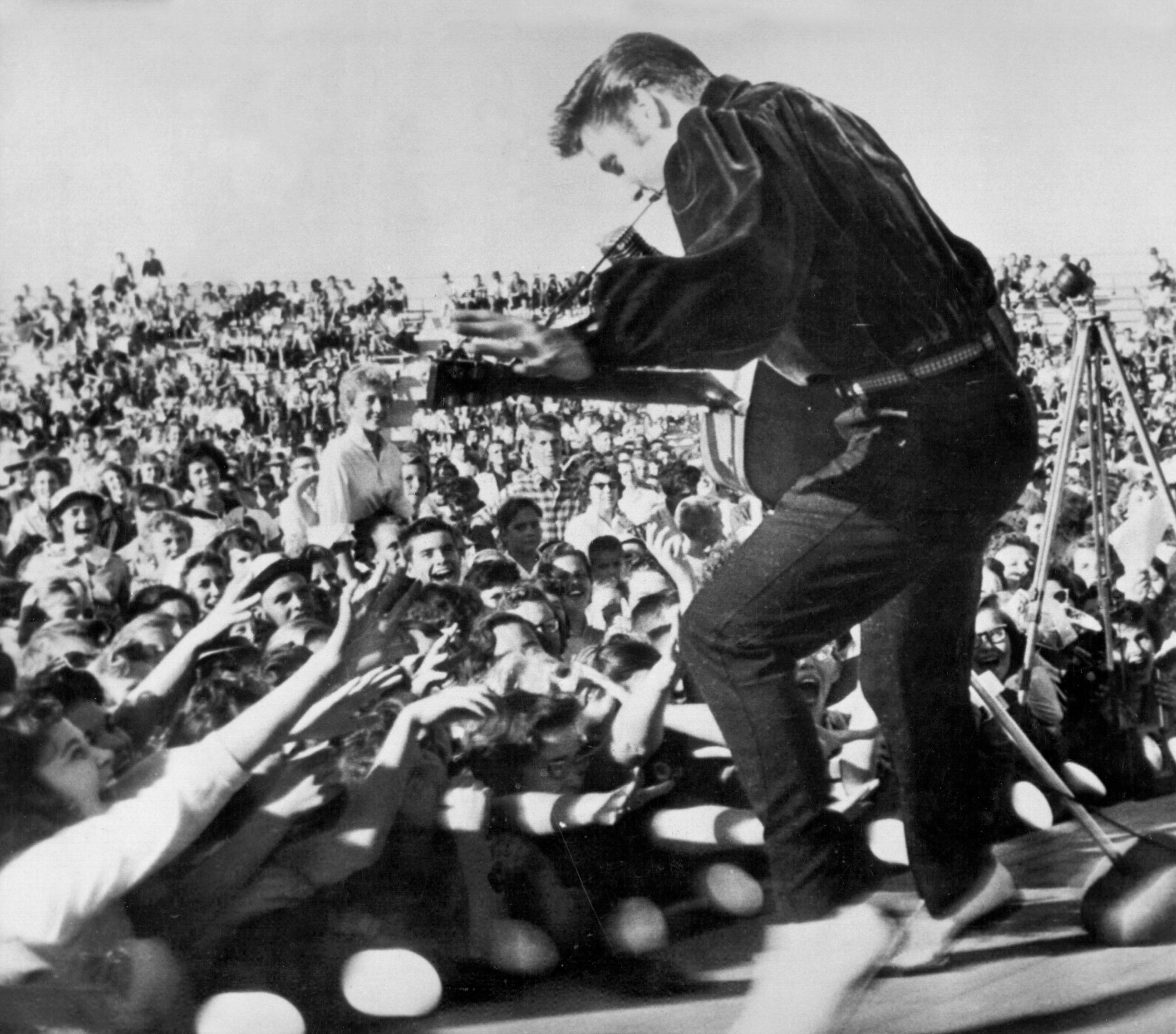 The origin of 'In the Ghetto'
Firstly, a little background. The Tennessean reports that songwriter Mac Davis wanted to write a song about a childhood experience. Davis stated, "I grew up with a little kid whose daddy worked with my daddy, and he was black. We were good buddies … But he lived in a part of town, and I couldn't figure out why they had to live where they lived, and we got to live where we lived. We didn't have a lot of money, but we didn't have broken bottles every six inches. It was a dirt street ghetto where he lived."
Davis describes wanting to write a song that he originally called "The Vicious Circle" about people getting stuck in poor urban areas and remaining in a cycle. He could not find a word to rhyme with the word circle. Later, the word "ghetto" became popular to describe the poor areas he was aware of as a child. A friend of his, Freddy Weller, played a "lick" on his guitar for Davis one night and the rest is history. "I didn't say anything, went home that night and sat down with that lick. I started singing 'In the Ghetto,' and by about 2 o'clock in the morning, I had written the song."
RELATED: Elvis Presley: These 2 Hits Have a Grateful Dead Vocalist
How 'In the Ghetto' came to be recorded by Elvis Presley
Davis' song met up with Elvis at his recording sessions at American Sound Studios in Memphis in 1969. Elvis Australia states Elvis had been advised and ultimately decided to record in Memphis against the advice of Colonel Parker. Elvis made this decision completely on his own.
At the studios, Elvis worked with producer Chips Moman. At one point, Moman asked Elvis' entourage to leave the studio. Moman stated, "And the first song cut on the 20th would become one of those hits, a song that further chartered the new direction Elvis was (momentarily) moving in: Mac Davis' 'In the Ghetto.'"
RELATED: What Happened When Elvis Presley Tried to Sleep With Karen Carpenter and Petula Clark at the Same Time
Why 'In the Ghetto' might not have been recorded
"In the Ghetto" was a "message song" and a departure from Elvis' usual material. It was viewed as having a political bent. Elvis' confidant, Marty Lacker, told Goldmine "Colonel Parker had always drilled into [Elvis'] head, 'Don't do message songs. If you do message song it's just like taking a political side. Whatever side you're gonna take is gonna offend the others.'" Lacker said 'Elvis, if you're ever gonna do a song like this, this is the one.'"
During an interview with Songfacts, Davis says of Elvis recording his song, "It was a big brouhaha of him recording 'In the Ghetto.' I think he had to fight to get that out as a single. RCA was afraid of it and Col. Parker was afraid of it, but Elvis believed in it and he wanted to be taken seriously. He wanted to do a song that said something."
Did 'In the Ghetto' resonate with Elvis' fans?
Elvis stood his ground with Parker on recording with Moman at American Sound Studios and he stood his ground for "In the Ghetto." Elvis' track reached No. 3 on the Billboard Hot 100. Further, Lisa Marie Presley later went on to record a version of her father's hit alongside him – giving it even more meaning.