Elvis Presley Wouldn't Watch 'Jailhouse Rock' Because 1 of Its Cast Members Died
Two of Elvis Presley's friends discussed what happened after one of the stars of 'Jailhouse Rock' died in a car accident.
Jailhouse Rock is one of Elvis Presley's most famous movies. Sadly, one of its cast members died tragically. During a conversation, the King of Rock 'n' Roll said he wouldn't watch Jailhouse Rock because of her death.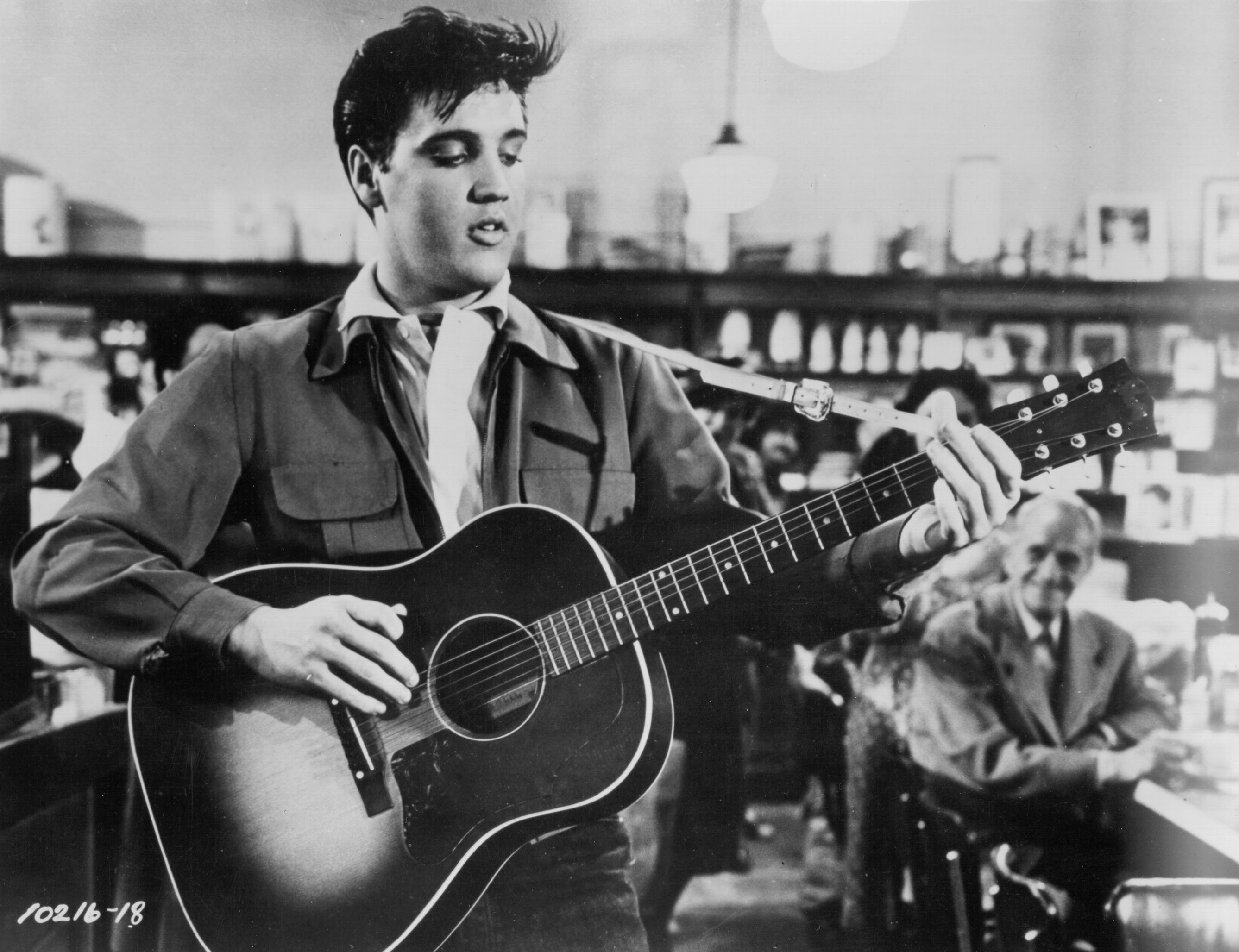 A 'Howdy Doody' actor played Elvis Presley's love interest in 'Jailhouse Rock'
Judy Tyler was an actor who played Princess Summerfall Winterspring on Howdy Doody. Her first major role was playing Peggy Van Alden, Evis' love interest in Jailhouse Rock. According to the Daily Express, Tyler got along well with the "Hound Dog" singer.
Tyler never got to see the film's impact. She died in a car accident after filming wrapped. Her husband, Gregory Lafayette, later died from the injuries he received in the accident.
Elvis Presley's friends reveal how he reacted to the death of Judy Tyler
Elvis' friend, George Klein, recalled the singer's reaction to Tyler's death. "He said, 'I've got some bad news. Judy Tyler just got killed in a car wreck,'" Klein said. "So we drove around Memphis, talking about, reminiscing about her. How nice she was, how professional she was, and how tragic it was that she was killed in a car accident when her first big motion picture was coming out. And he took it pretty tough."
Lamar Fike, a member of Elvis' inner circle, discussed Tyler's death. "It really upset him," Fike said. "He broke down and cried … Elvis couldn't get over it. He gave an interview to the Commercial-Appeal saying he didn't think he could stand to ever watch the movie. And he meant it at the time." The Encyclopedia Britannica says he never did.
The impact 'Jailhouse Rock' and its most famous song had on the world
Although the making of Jailhouse Rock was surrounded by tragedy, the film had a huge impact. For example, One Direction paid homage to a famous dancing sequence from the film in the music video for "Kiss You." The image of Elvis in an inmate costume has repeatedly appeared on merchandise.
The film's title song became one of the King of Rock 'n' Roll's most well-known hits. According to The Billboard Book of Number 1 Hits, the tune peaked at No. 1 on the Billboard Top 100 for seven weeks. "Jailhouse Rock" appeared on the compilation album The Essential Elvis Presley. The Essential Elvis Presley hit No. 42 on the Billboard 200, staying on the chart for 90 weeks.
"Jailhouse Rock" was a hit in the United Kingdom as well. According to The Official Charts Company, the track was No. 1 for three of its 20 weeks on the chart in 1958. Subsequently, the song hit No. 42 in 1971 and No. 44 in 1977, No. 1 in 2005. Meanwhile, The Essential Elvis Presley did not chart in the U.K.
Jailhouse Rock had an impact on the world of entertainment — even if Elvis didn't want to see it.