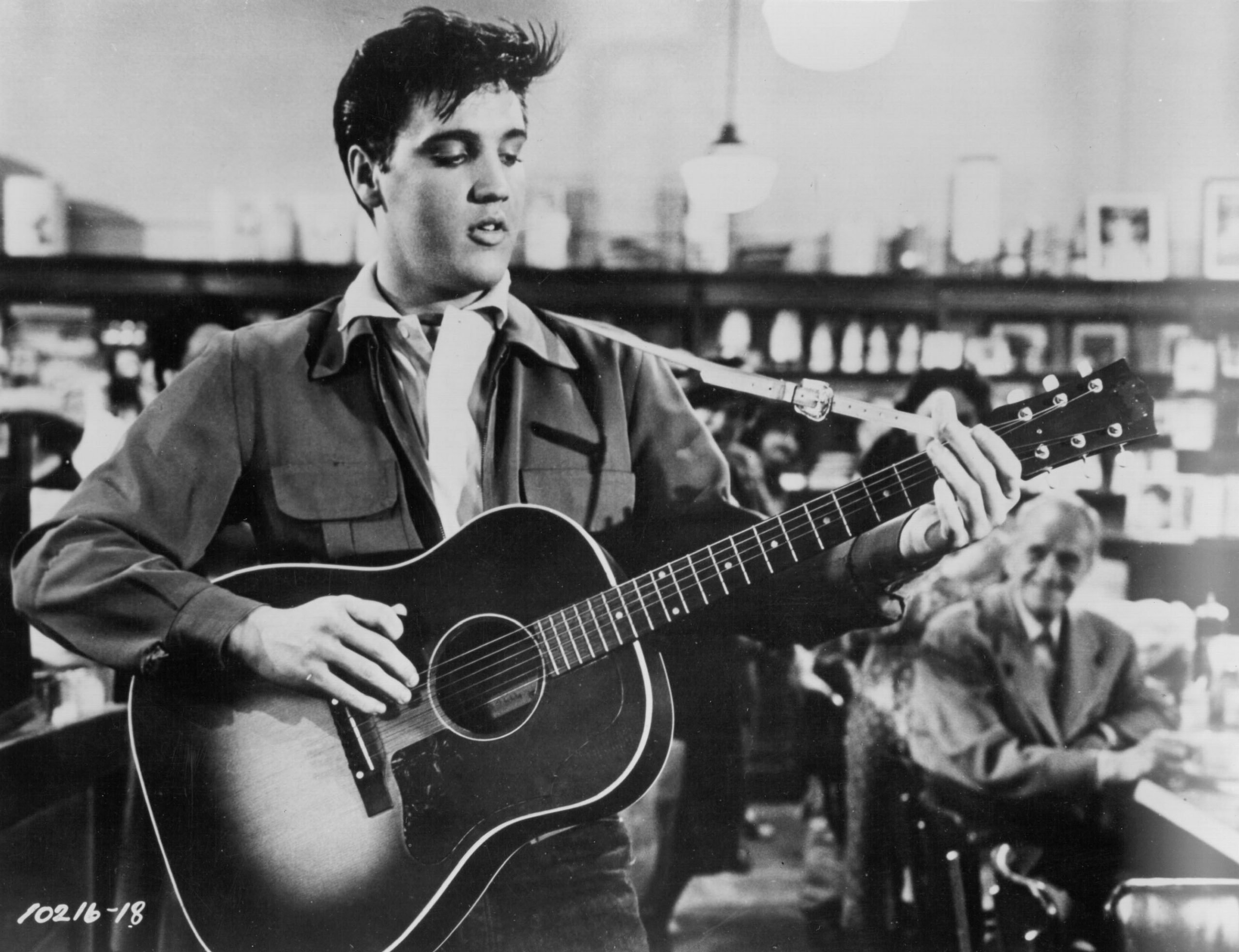 Elvis Presley: How the Writer of the Last Song He Released in His Lifetime Reacted to His Death
Layng Martine Jr. wrote a song called "Way Down." Elvis Presley recorded "Way Down" shortly before his death in 1977. The song became a bigger hit in the United Kingdom than it was in the United States.
Elvis Presley gave the world so many great songs before his tragic death. One of those songs goes down in history as the final single Elvis released before his death. During an interview, songwriter Layng Martine Jr. explained how Elvis recorded one of his songs without his knowledge.
The King of Rock 'n' Roll returned to his musical roots with many of his 1970s songs
In the 1950s, Elvis made a name for himself with music that combined elements of rock 'n' roll, blues, rockabilly, country music, and folk music. During the 1960s, the King of Rock 'n' Roll moved away from rock 'n' roll and started singing more pop songs like "Return to Sender" and "Can't Help Falling in Love." In the following decade, Elvis started embracing his musical roots more.
For example, Elvis released the song "Way Down" in 1977. It's much more of a rock 'n' roll song than many of his 1960s hits. During an interview with The Tennessean, Martine said music publisher Bob Beckham asked him if he had any songs for Elvis and Martine gave him "Way Down." Subsequently, Martine had no reason to think the King of Rock 'n' Roll actually recorded "Way Down."
"So then, nothing happens for months," Martine recalled. "I don't hear anything at all. No phone calls, nothing. I hear he's recording there again, so I bring the song back. It's like four months later."
How Layng Martine Jr. reacted to Elvis Presley recording his song and his subsequent death
Then Martine received some news. "Beckham's secretary calls me, and I was at Decca Records promoting a record called 'Wiggle Wiggle,' calling stations like crazy," Martine said. "She says, "Layng, I think Elvis has already recorded this song." I said, 'That's impossible, I would know.'" The secretary told Martine that Elvis recorded "Way Down" in the Jungle Room at Graceland.
Martine thought this was "incredible." He had to go home to tell his wife what happened. Martine received news that Elvis' version of "Way Down" was destined to be a hit on Billboard. Three days later, the King of Rock 'n' Roll died. Learning about the "I Want You, I Need You, I Love You" singer's death caused Martine to think about how Elvis' music changed his life. He reminisced about hearing Elvis for the first time while he was in his mother's car.
The way the world reacted to Elvis Presley's 'Way Down'
According to The Official Charts Company, "Way Down" reached a peak of No. 1 in the United Kingdom on August 13, 1977. Elvis died on August 16, 1977. "Way Down" remained on the chart for 13 weeks.
"Way Down" was a more modest hit in Elvis' native United States. The track reached No. 18 on the Billboard Hot 100, staying on the chart for 21 weeks. Though it reached its peak in September 1977, after the King of Rock 'n' Roll died, it was released beforehand, making it the last hit song Elvis released in his lifetime. While "Way Down" isn't one of the singer's most famous songs, its status as the last single he released before his death gives it a place in the rock history books.