Elvis Presley's Co-Star in 1 of His Movies Was 'Embarrassed' During Their Kissing Scene
Elvis Presley kissed a lot of people in his movies. The kissing scene in his movie Loving You, however, was difficult for him to pull off. During an interview, the first actor Elvis kissed onscreen revealed why she thought the scene went so poorly. She joked she was going to get fired for her performance.
Elvis Presley kissed a future nun in 1 of his movies
Dolores Hart is an actor who starred alongside Elvis in the hit film Loving You before becoming a nun. During an interview with Fox News, she said she didn't even know who the King of Rock 'n' Roll was until she appeared alongside him in the film. While Elvis was a superstar by that point, she found him to be more genuine than most actors. Their kissing scene in Loving You marked the first time the "Can't Help Falling in Love" singer kissed someone onscreen.
Hart revealed she made Elvis blush while filming the sequence. "We both had to do a kissing scene, for Loving You, which is a riot in itself," she recalled. "It's the last scene of the film, but when you walk in on set, you're told, 'This is the first thing you're going to do.' I remember I had to put my arms around him and kiss him."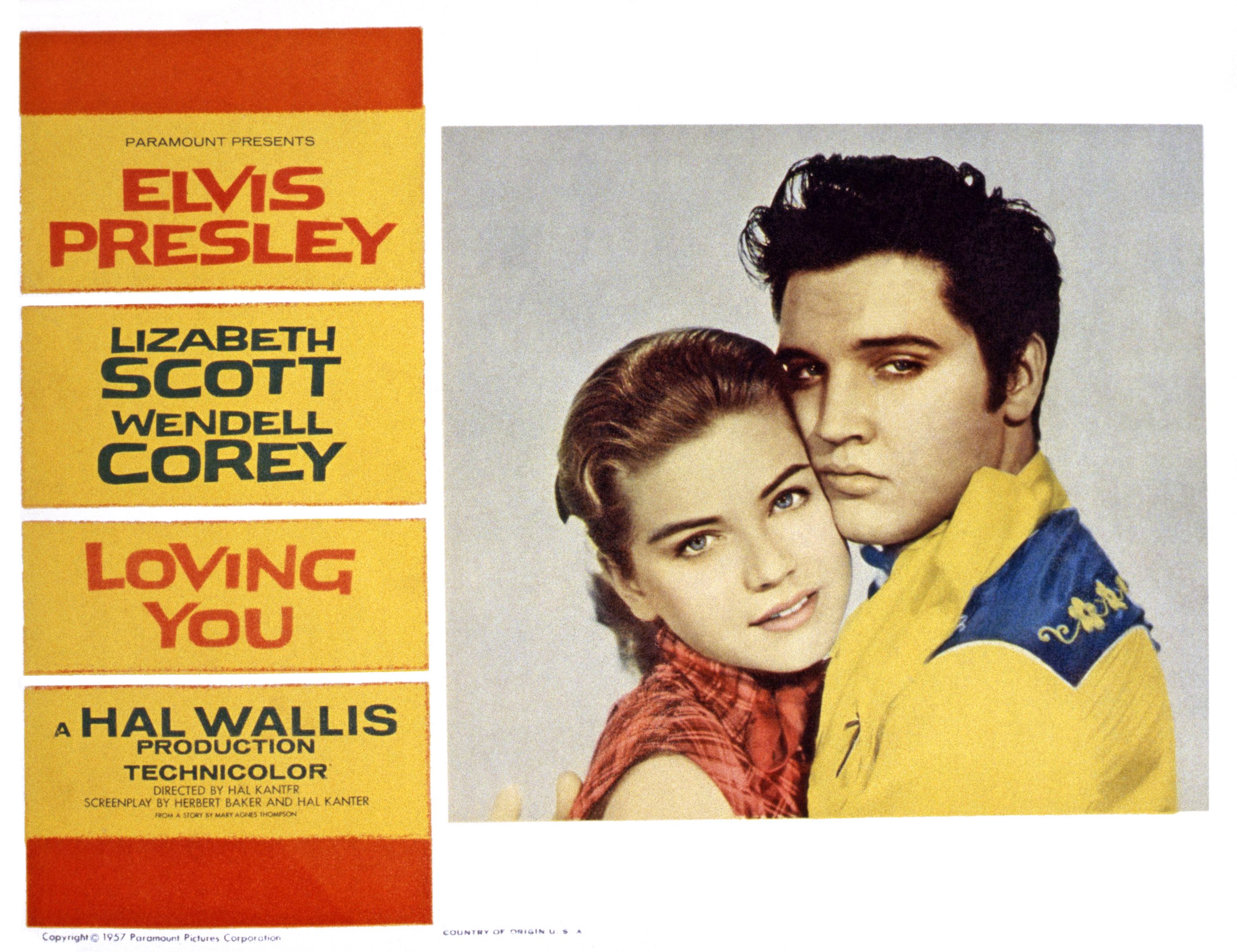 Why it was difficult for Elvis Presley and Dolores Hart to film the kissing scene at the end of 'Loving You'
Something went wrong during the take. "There were about 100 people on the soundstage," she said. "Seconds into it, the director, Hal Kanter, yells 'Cut!' I thought, 'Oh no, how can I kiss wrong?' He immediately asks for the makeup man to come over to fix me up."
Hart learned what the problem was. "I thought, 'What's going on? That's it, it's over for me,'" she said. "Well, Hal tells me, 'Dolores, you're blushing in your ears. They're red. We need makeup.' I was so embarrassed. After they fixed me up, we started again. And again, seconds later, he yells 'Cut! Get some makeup for Mister Presley!' When I looked, he was red!"
The movie gave the world these classic songs
Even if Hart faced some difficulties while making Loving You, the movie had a major impact. The Official Charts Company reports one of the iconic songs from the film, "(Let Me Be Your) Teddy Bear," reached No. 3 in the United Kingdom. It remained on the chart for 19 weeks. Another song from Loving You, "Got a Lot o' Livin' to Do!" was a more modest hit in the U.K. "Got a Lot o' Livin' to Do!" hit No. 17 and stayed on the charts for four weeks.
Where Dolores Hart's movie career went after 'Loving You'
Hart would go on to appear in one more film with Elvis: King Creole, one of his most acclaimed movies. After that, she made a few more movies before finding her calling as a nun. She was later the subject of the documentary God Is the Bigger Elvis. Even if she never became a major movie star, Hart will have a place in movie history as an actor who made Elvis blush.