Why Elvis Presley's Dad Thought His Son's Birth Was Mystical
Elvis Presley's dad thought there was something mystical about an unusual even that happened during his birth.
Many religious figures supposedly had mystical births. In addition, Elvis Presley's dad felt the King of Rock 'n' Roll's birth was mystical. Here's the unusual thing that happened when he was born.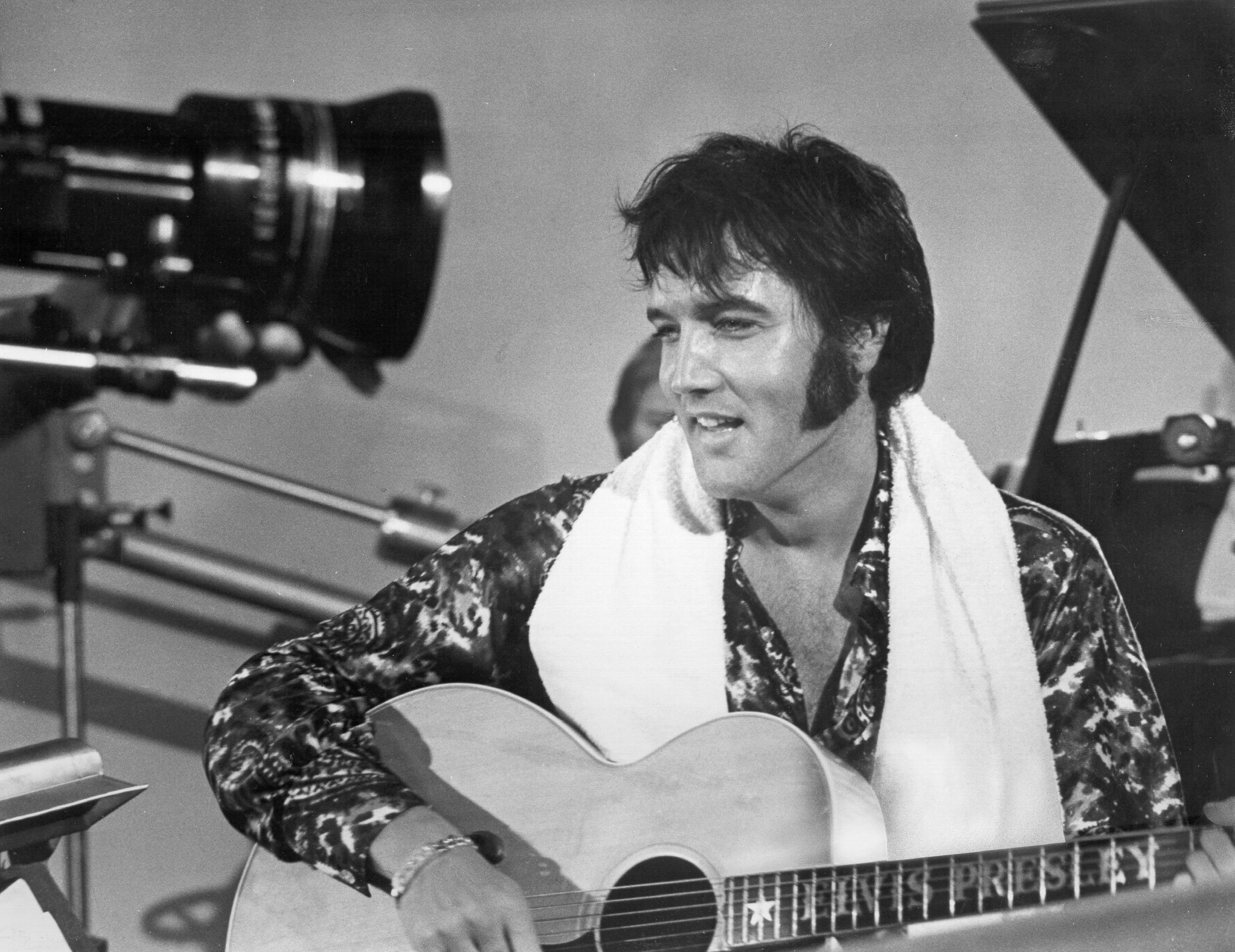 Where Elvis Presley was born
Graceland.com says Elvis was born to Vernon and Gladys Presley in Tupelo, Mississippi. Their home at the time was a two-room house. Along with Elvis was born a twin brother named Jessie Garon. Jessie was stillborn and so Elvis would remain Vernon and Gladys' only living child.
What Elvis Presley's dad said about the night his son was born
In her book A Little Thing Called Life, Linda Thompson, Elvis' girlfriend of almost five years, discusses his birth. Vernon relayed to her that in their home in Tupelo was a shelf that housed "two identical glass bottles sitting decoratively, side by side." She recounts Vernon told her, "When the twins were born, as Elvis cried, and Jessie Garon lay still, one of those bottles inexplicably, spontaneously burst."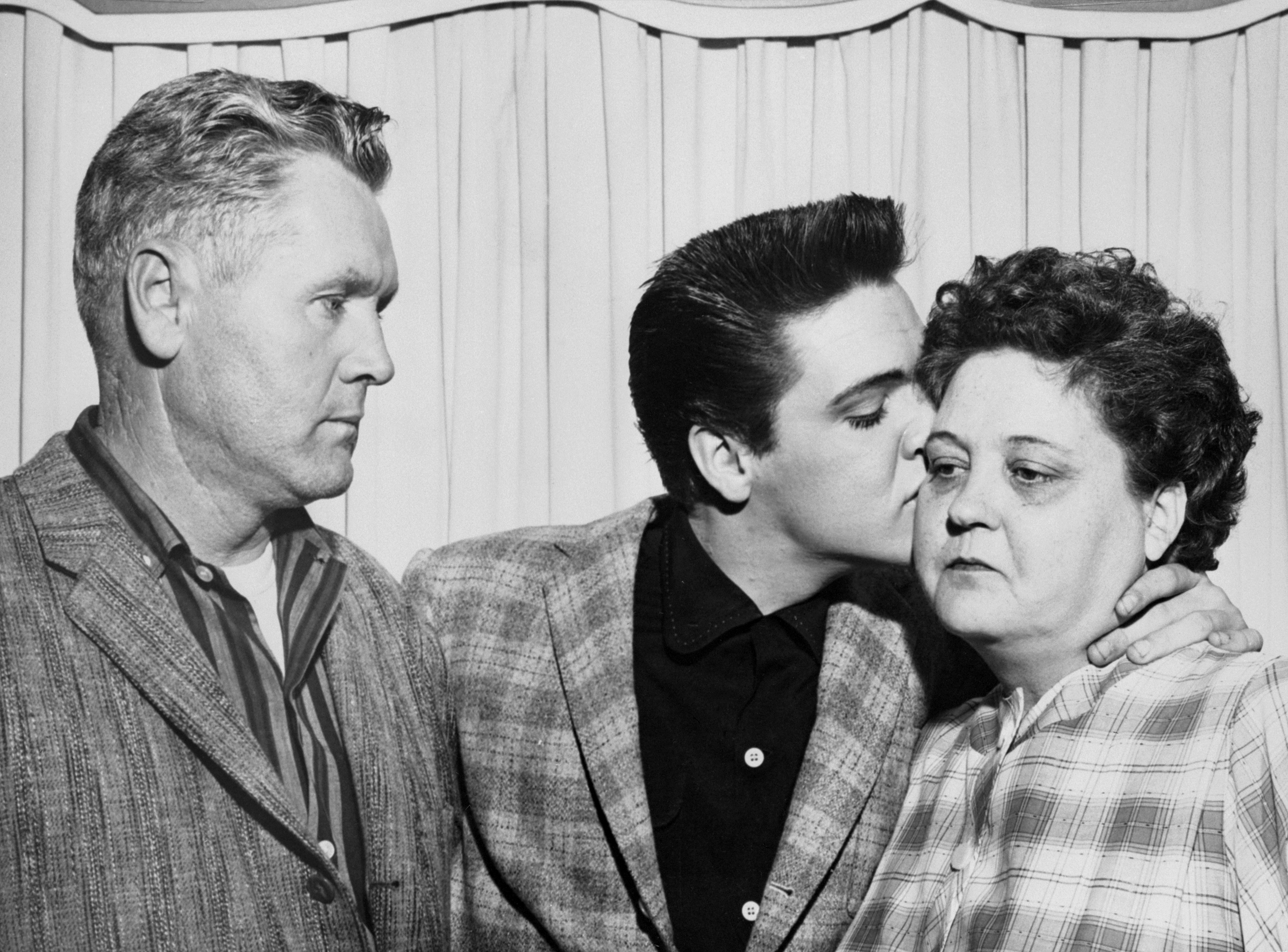 Vernon believed the spontaneously burst glass bottle represented a sign from heaven. Thompson says, "Mr. Presley told me that he always perceived that as a sign from the heavens that one baby was destined to live for two, to survive to do great things." Vernon believed there was a "mystical quality to Elvis's very birth." He thought Jessie's soul had become part of Elvis' that day – "doubling his capability, charisma, and talents."
Furthermore, "He felt that perhaps Jessie's influence was even the reason for Elvis's paradoxical, dichotomous nature." Thompson reveals that in Elvis' family, like her own, there was a reliance on faith for things with no explanation – such as the bursting bottle. Faith, she says, would be a big part of Elvis' life.
How Vernon and Gladys Presley honored Jessie Garon
As the Presleys welcomed one son, Elvis, Jessie was stillborn. The Chicago Tribute reports to honor Jessie Garon, Vernon and Gladys gave Elvis the middle name Aron. The spelling of Aron matches the spelling of Garon. That is the spelling on the Gracleand grave site of the King of Rock 'n' Roll. Elvis's middle name was also a salute to a friend of Vernon's whose name was Aaron Kennedy. However, in keeping with honoring Jessie, they used the spelling closest to his middle name.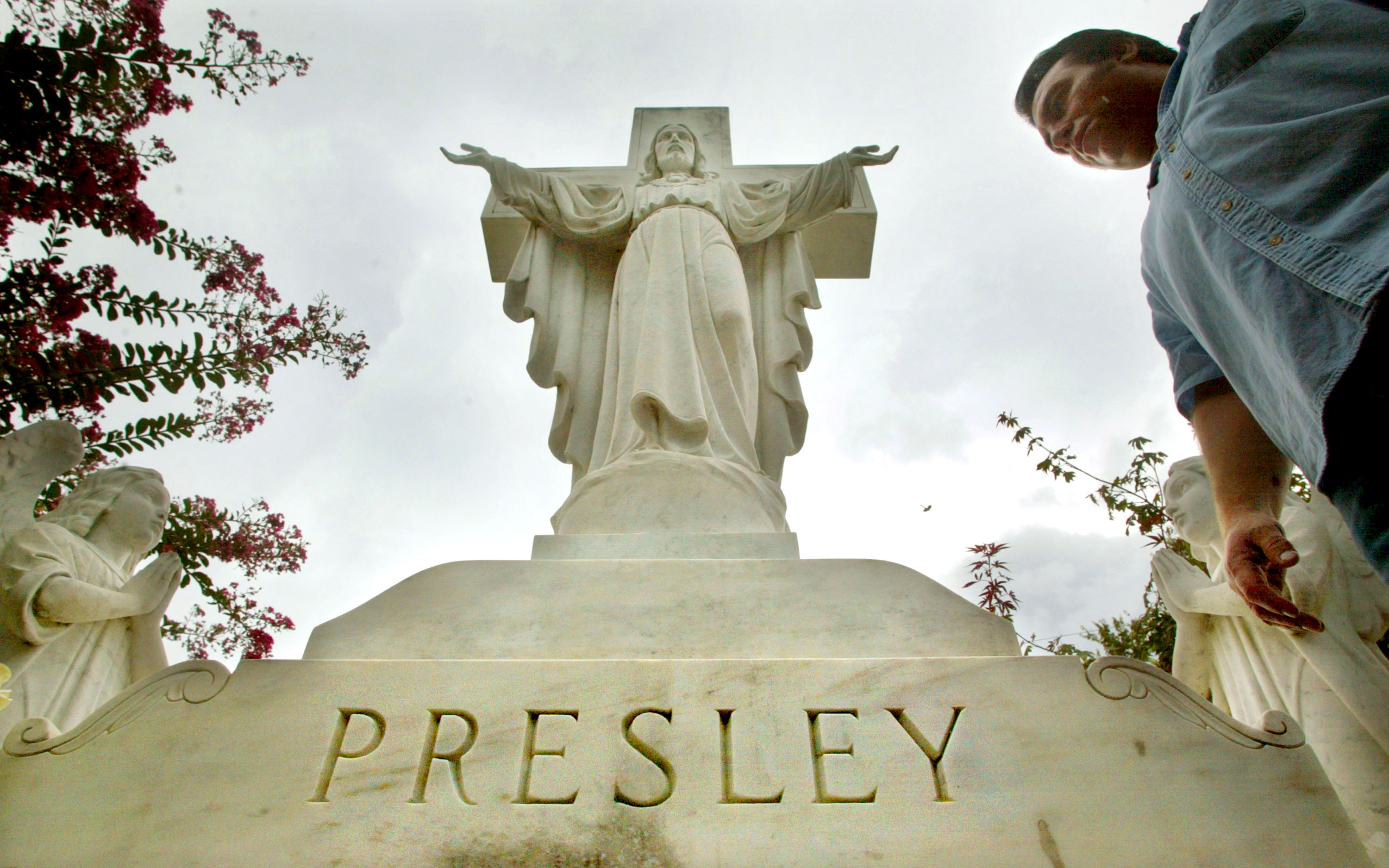 How Elvis Presley honored Jessie Garon Presley
The Washington Post reports that Elvis' brother was always on his mind. Whenever Elvis' heart was heavy, it is believed he had long conversations with his sibling. Elvis was mystical as an adult, which is fitting given the supposedly mystical elements of his birth.