Elvis Presley Would Give People These Books on Religion and Spirituality
When people think of Elvis Presley, religion is probably not the first thing that comes to mind. However, the King of Rock 'n' Roll was very interested in religion and spirituality. In addition, he would give certain books on religious and philosophical subjects to the people around him. Here's a look at some of the books that mattered to him.
The role religion played in Elvis Presley's life
In her book, Elvis and Me, Priscilla talked about her husband's spiritual life. He was raised on hell-and-brimstone theology at the First Assembly of God in Mississippi. In addition, his religious upbringing introduced him to choral music — the first music that connected with him. He would sing in church along with his parents. Spirituality remained a dominant part of his life into his adulthood.
Elvis Presley would hand out copies of these books about religion and spirituality
"He always kept the Bible on his bedside table and read it often," Priscilla recalled. "Now, faced with ever-deepening despair, he began looking to other philosophical books for answers and guidance. He read the works of Kahlil Gibran. One book, in particular, The Prophet, inspired him." The Prophet is a spiritual book of aphorisms and fables that isn't centered on a specific religion.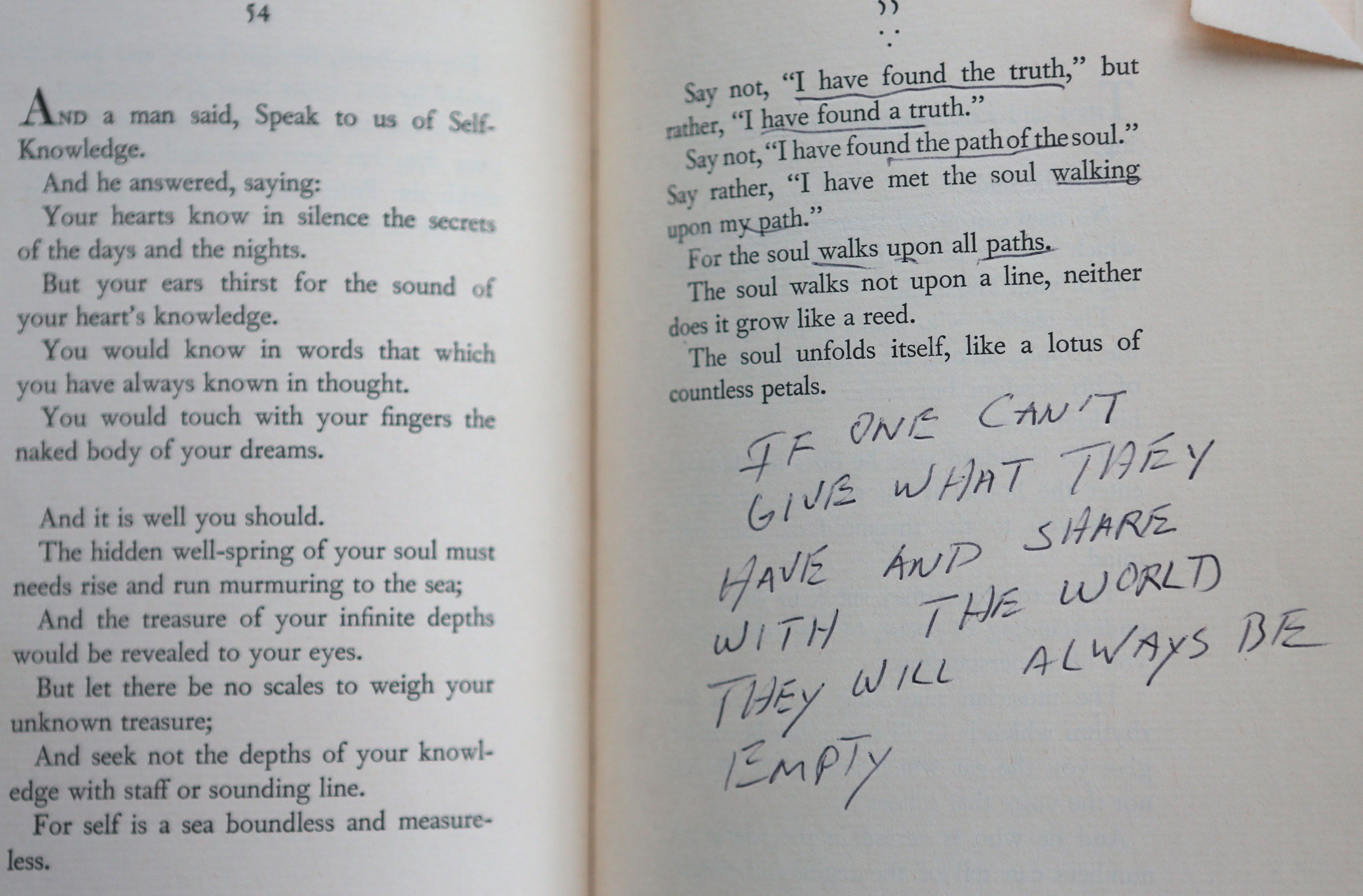 He also read Hermann Hesse's Siddhartha and Joseph Sieber Benner's The Impersonal Life. Siddhartha is a novel about a man who has a spiritual journey during Buddha's epoch while The Impersonal Life is about the idea that God exists inside all of us. "He became so enamored of these books that he passed them out to friends, fellow actors, and fans," Priscilla added. "They appealed to his religious nature and he loved bringing people together 'in the spirit of one underlying force – Almighty God.'"
This actor who played Elvis Presley reflected on these books
Michael Shannon played the "Can't Help Falling in Love" singer in the film Elvis and Nixon. He executive produced the film as well. During an interview with Collider, Shannon discussed how Elvis' interest in spiritual literature makes him different from the public perception of him.
"He was looking for something," Shannon opined. "He read Siddhartha, he read The Prophet. I believe he was somewhat religious, but even beyond that he was trying to understand life and his own life and why what happened to him happened. And I don't think you hear that or see that very much in the popular mythos of Elvis. We don't see that side of him." Elvis was a multifaceted individual, and his interest in spiritual/religious literature was a prominent part of him.