Elvis Presley's Manager Felt His Songs and Movies Got Less Popular Due to Hypnosis
While he was huge in the 1950s, Elvis Presley's songs and movies were less popular for a period in the 1960s. Interestingly, his manager, Colonel Tom Parker, blamed this on hypnosis. Here's a look at why Parker thought the singer had been hypnotized by someone close to him.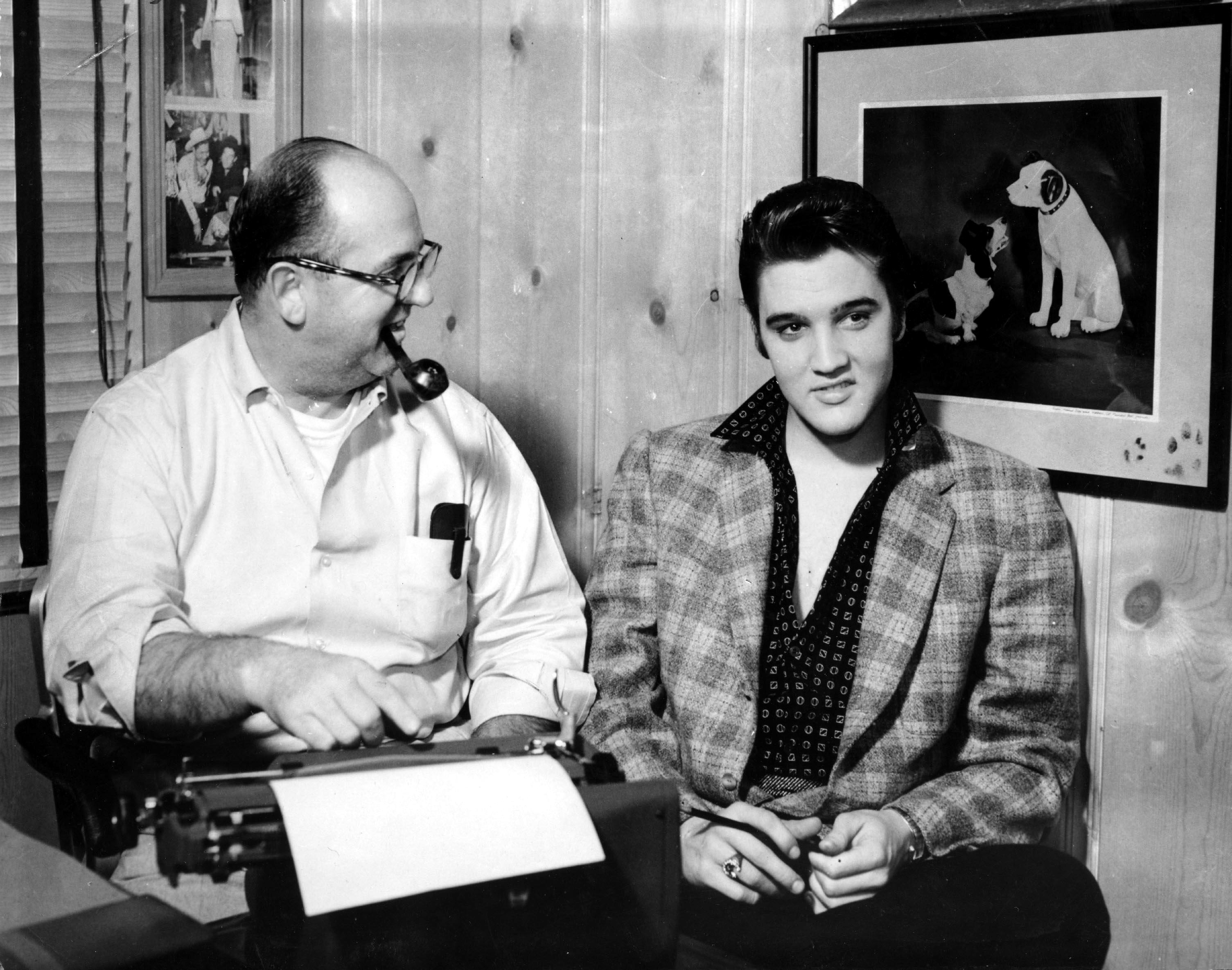 Elvis Presley got injured while making one of his movies
In her book Elvis and Me, Priscilla delves deep into the spiritual side of the King of Rock 'n' Roll. She reveals he dabbled in Hindu, New Age, and Christian literature. He held Bible readings with fans in his living room. He also took spiritual advice from his hairstylist, Larry Geller.
The singer went through a bit of a career lull in the mid-1960s, during which he starred in a number of notorious movies. One of these was Clambake. While making the movie, he tripped over a wire and went to the hospital. Parker saw this as a good time to make some changes in his client's life.
"The Colonel decided to use the accident to curtail some of Elvis's other activities," Priscilla wrote. "He wanted Elvis to abandon his involvement with esoteric philosophies which the Colonel felt were irrelevant to Elvis's acting career and detrimental to clear thinking."
Who Colonel Tom Parker thought hypnotized Elvis Presley and hurt the success of his songs and movies
More specifically, Parker was concerned about the singer's interest in spirituality. "Elvis's spiritual quest hadn't gone unnoticed," Priscilla added. "Everyone from the entourage to film crews was aware of a change in his personality over the years he'd studied with Larry Geller. Elvis's vibrant personality was now passive and he was becoming more introverted. The mischievous games he'd once played on movie sets had been superseded by studious pursuits. Elvis buried his head in books that he diligently lugged to and from the studio every day."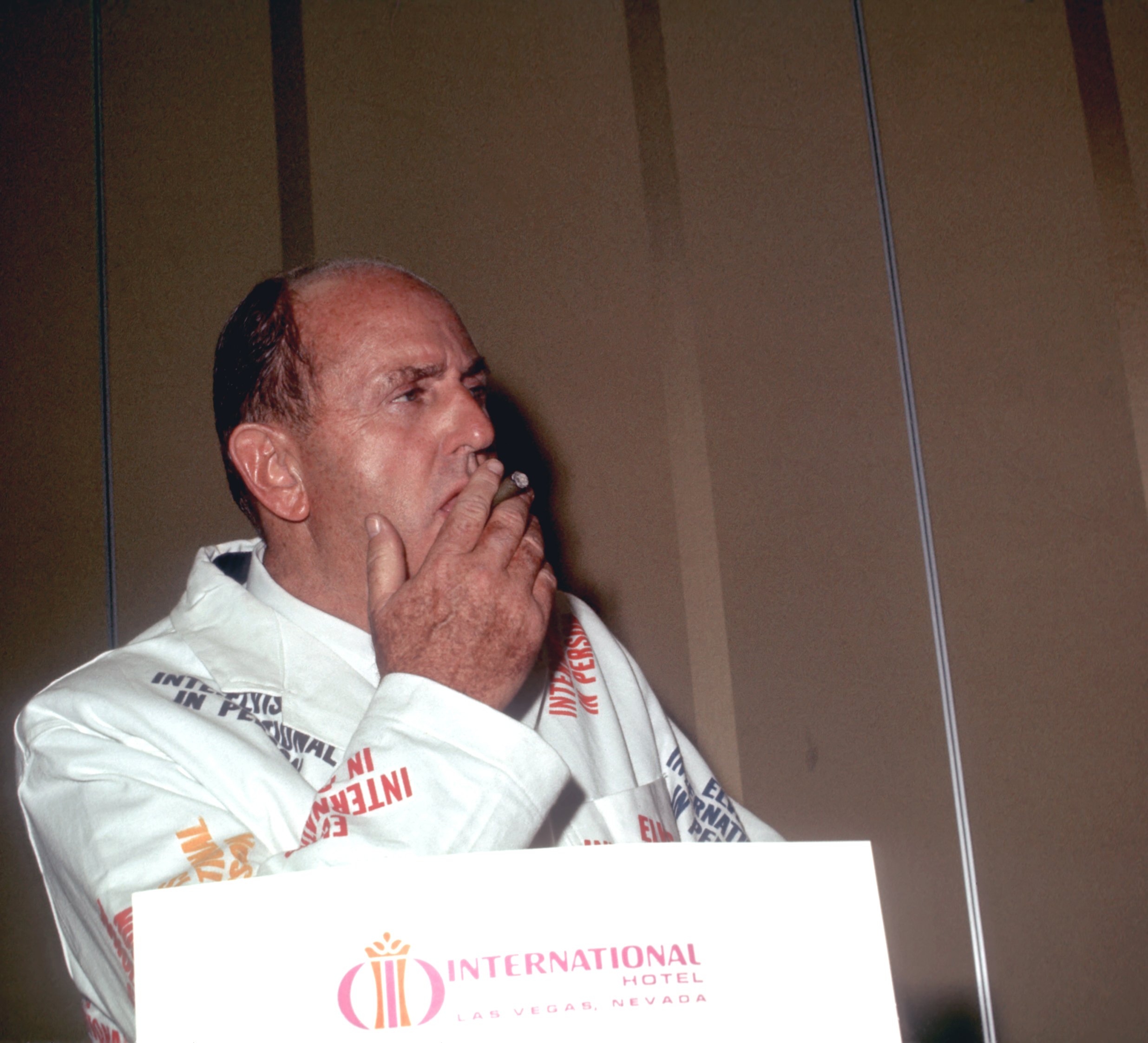 Parker felt Geller was to blame. "The Colonel felt that Larry'd hypnotized Elvis, and his acting and recording careers were suffering as a result," Priscilla revealed. "Elvis's 'concussion' provided an opportunity to put a halt to the soul-searching."Afterward, he would only interact with Geller when he needed his hair styled.
What was Larry Geller's legacy in regard to Elvis Presley's movies?
IMDb reports Geller styled the singer's hair in 10 movies between 1964 and 1967, specifically Roustabout, Girl Happy, Tickle Me, Harum Scarum, Frankie and Johnny, Paradise, Hawaiian Style, Spinout, Easy Come, Easy Go, Double Trouble, and Clambake. He was credited in none of these films. Following Clambake, Geller served as Peter Seller's hair stylist in I Love You, Alice B. Toklas! before abandoning the movie industry. Geller left an impact on the singer's movies — even if Parker blamed him for the lackluster reception to some songs.