How Elvis Presley's Parent's Insults Inspired His Iconic Outfits
Elvis Presley is known for his iconic outfits. For example, his his collars are famous to this day. His girlfriend, Linda Thompson, explained he dressed this way because of something his parents said to him.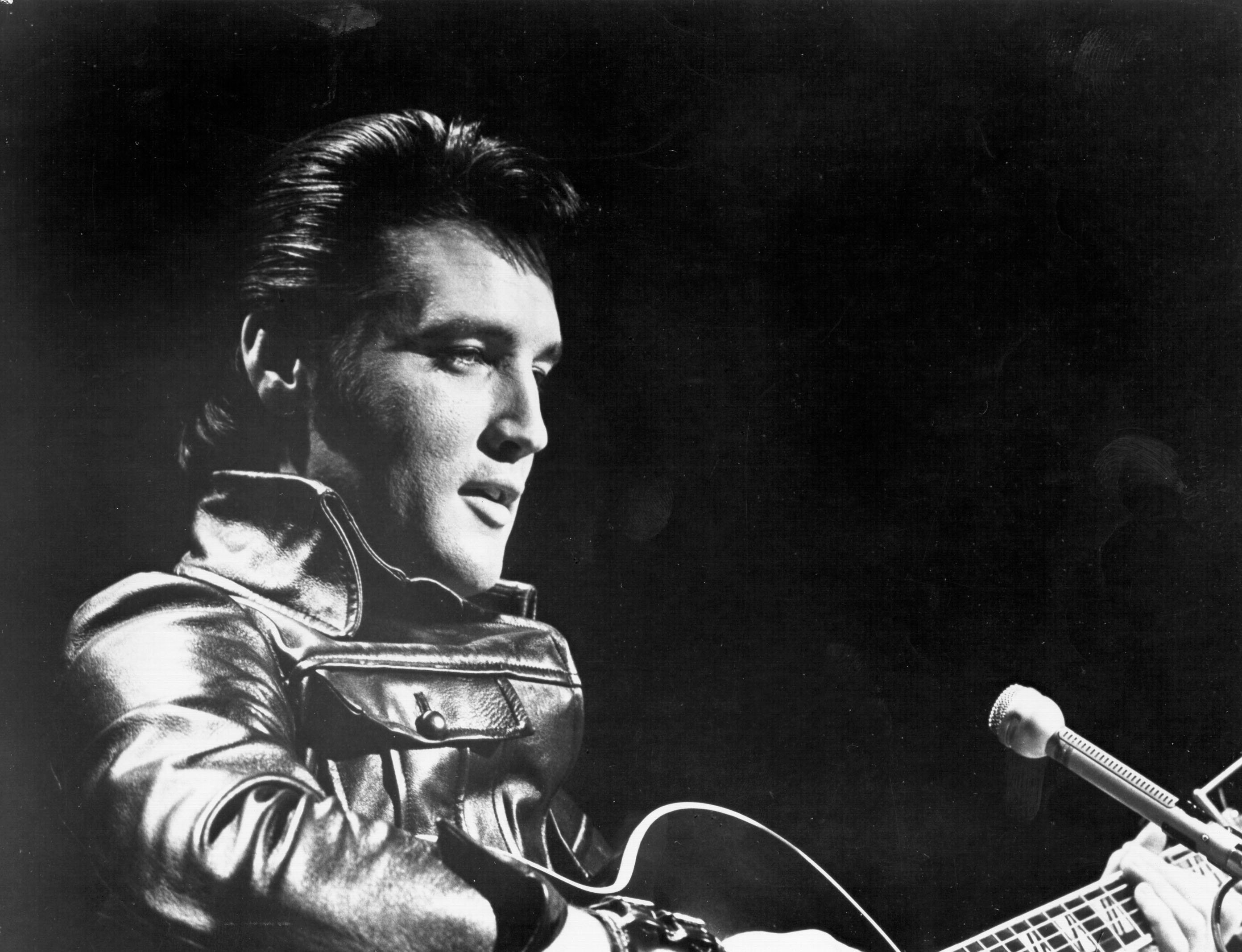 How Elvis Presley's parents made him self-conscious about a part of his body
After Elvis and Priscilla Presley separated and divorced, the former became involved with Linda Thompson, the former Miss Tennessee. Thompson gives a glimpse of all things Elvis in her book, A Little Thing Called Life. She describes much about her personal time with him as well as his onstage persona. Thompson said he sometimes spoke "baby talk."
One time, he asked her "Mommy, you know these high-collared outfits, and shirts and suits that I wear?" Thomspon replied in the affirmative. He told her he always turned his collars up, even in his early career.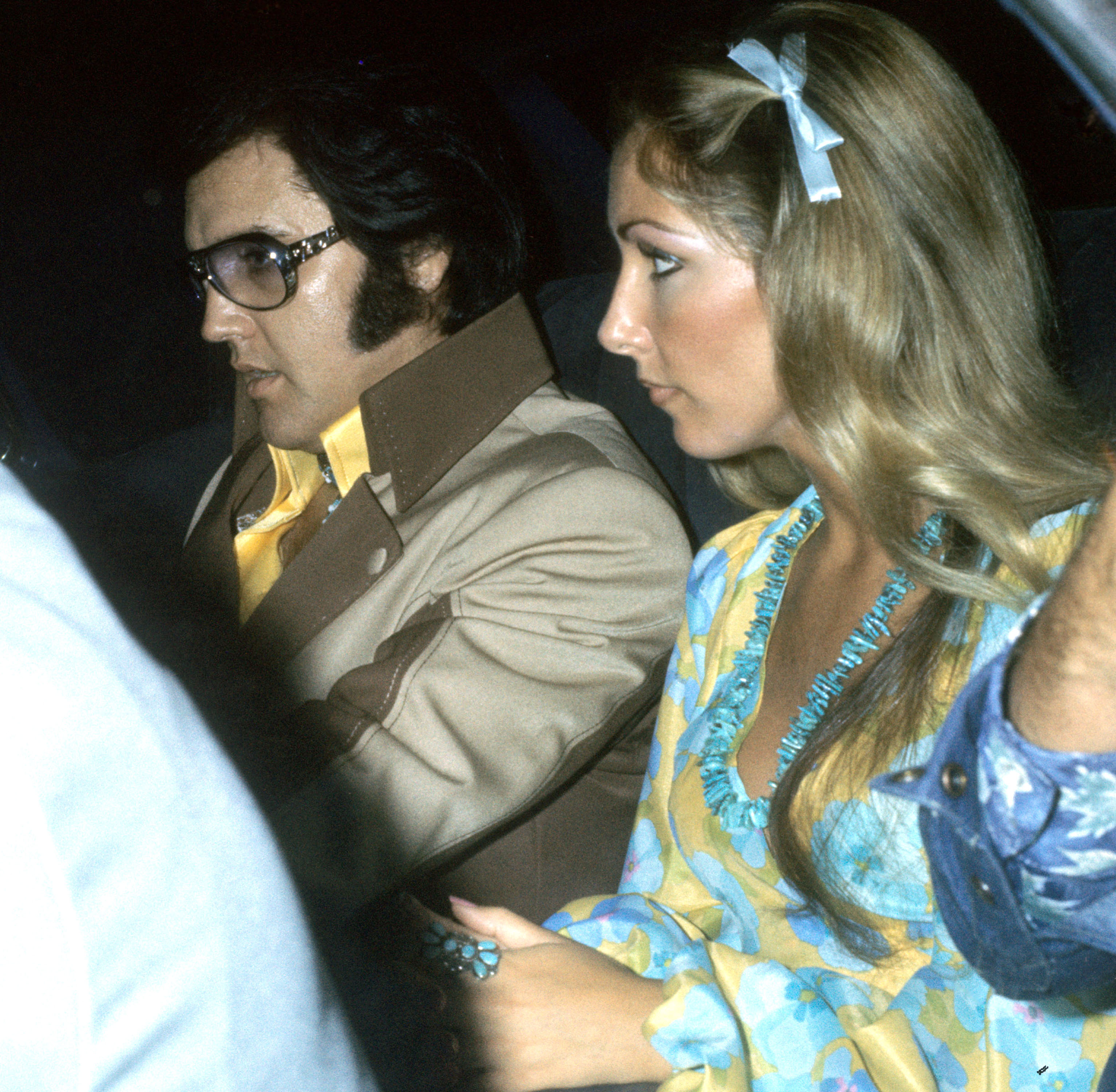 "Everybody thinks I did that because I think I'm cool," he explained. "It's really because when I was a little shaver, and I was sitting at the kitchen table, my mama and daddy used to come by and say, 'Look at that little chicken neck. Look at that little scrawny neck.'"
Elvis reveals he was "always self-conscious" about his neck as a result of his parents' comments. He told Thompson "The people don't understand that but you know because I'm telling you." Thompson writes Elvis turning up his collar probably started the world-wide fad – all because he found his neck embarrassing.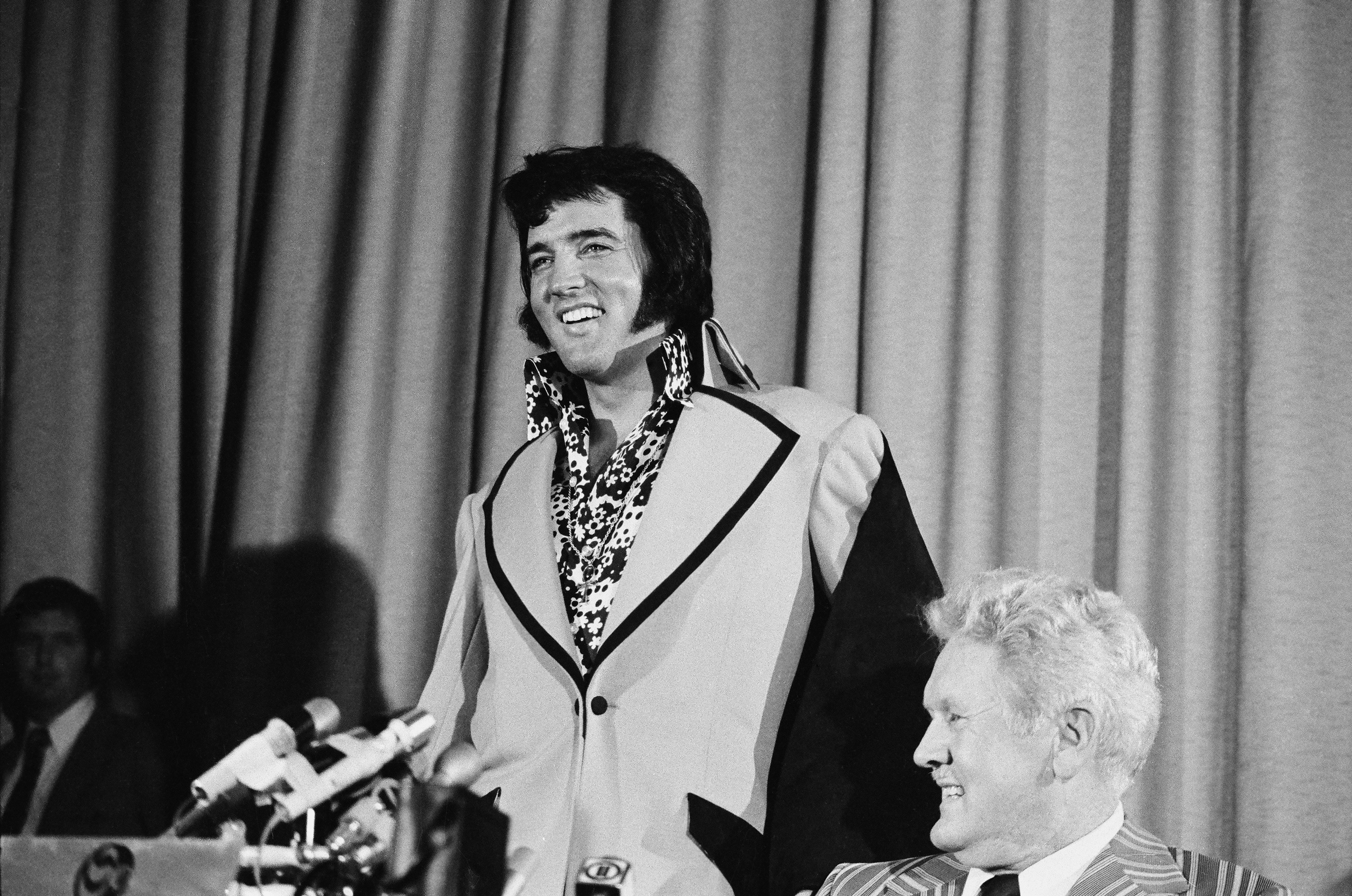 Who designed Elvis Presley's high collared outfits?
This raises an interesting question – who was the designer of the famed high collared outfits? According to the Los Angeles Times, costume designer Bill Belew was behind the high collars. Belew began working with Elvis for his 1968 comeback TV special.
Belew said Elvis "was a great person to dress. He had a terrific build at that point." Belew created the iconic leather outfit Elvis wore on the show. Belew actually had to help remove it off the King because he was so soaked in sweat.
Belew continued working with Elvis upon the latter's return to Las Vegas in 1969. Belew's goal was to create something the performer could easily move around in. The result were famous jumpsuits with the high collars, capes, and wide belts. Elvis joked at his concert in 1970 at the International Hotel "If the songs don't go over, we can do a medley of costumes." The King of Rock 'n' Roll's parents made him very self-conscious — and that helped him become a fashion icon.