Elvis Presley's Songwriter Said 'Go F*ck Yourself' With This No. 1 Hit
Elvis Presley's music often had a sort of innocence to it, however, one of his most famous songs had a bit of a vulgar meaning. In fact, one of the writers of the song said that the lyrics meant "Go f*ck yourself" — even if they couldn't express that sentiment in those words. Here's a look at one of the King of Rock 'n' Roll's most famous songs which was originally by a different artist — and the chart record that song held for decades.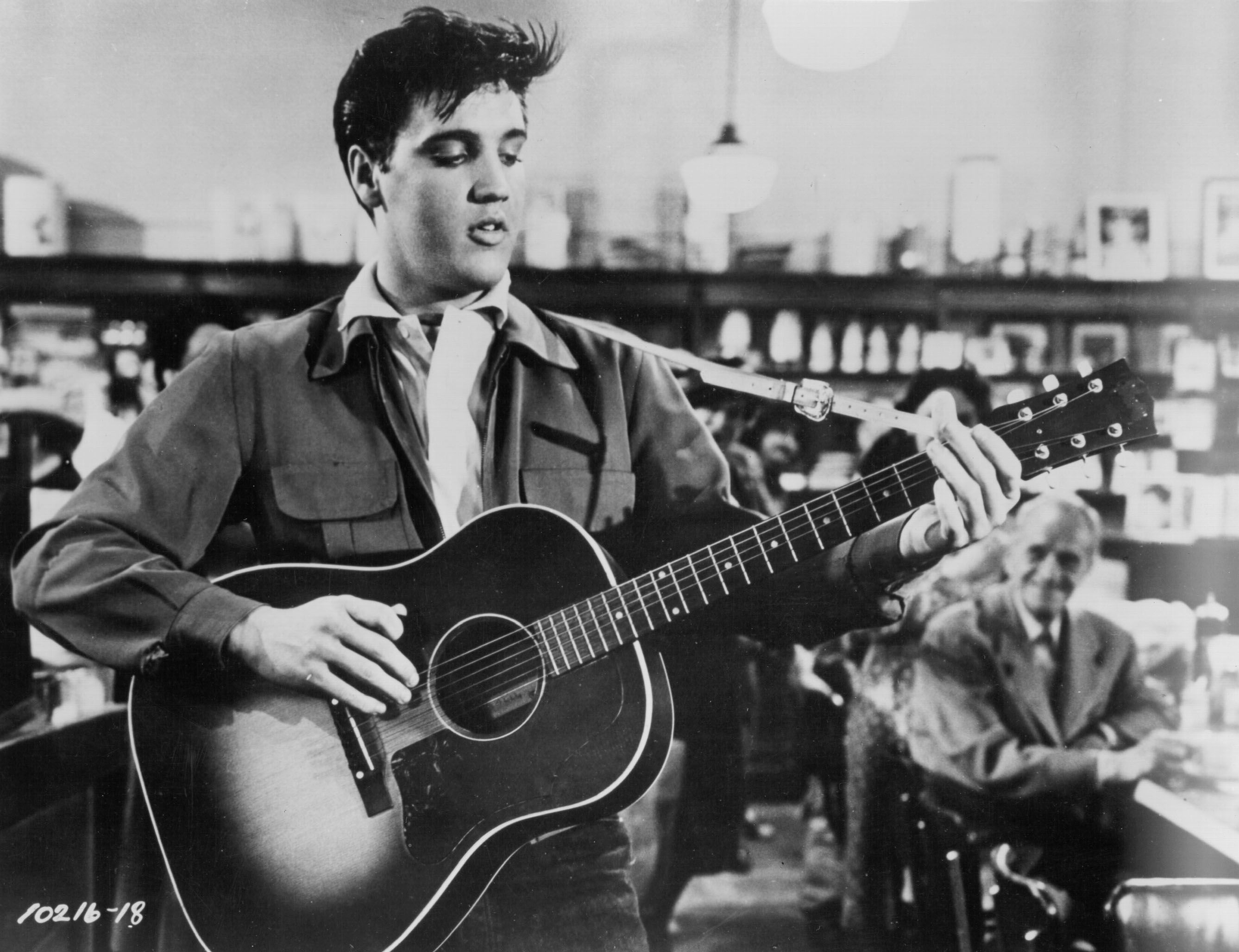 This Elvis Presley song was inspired by 'the biggest, baddest, saltiest chick you would ever see'
Firstly, some background. Our story begins not with the King of Rock 'n' Roll, but with songwriters Jerry Leiber and Mike Stoller. According to Rolling Stone, Leiber and Stoller answered a simple request. "[Talent scout] Johnny Otis told us to come down to his garage in the back of his house, where he used to rehearse," he recalled. "He wanted us to listen to his people and see if we could write some tunes for them."
One artist, Big Mama Thornton, made an impression on Leiber and Stoller. "We saw Big Mama and she knocked me cold. She looked like the biggest, baddest, saltiest chick you would ever see," Lieber added. "And she was mean, a 'lady bear,' as they used to call 'em. She must have been 350 pounds, and she had all these scars all over her face. I had to write a song for her that basically said, 'Go f*ck yourself.' But how to do it without actually saying it? And how to do it telling a story? I couldn't just have a song full of expletives."
The song in question was "Hound Dog." According to Leiber, the song's most famous lyric, "You ain't nothin' but a hound dog," meant "You ain't nothin' but a motherf*cker." Thornton originated the track but it was later performed by Elvis. The Billboard Book of Number 1 Hits says Leiber was ecstatic when the King of Rock 'n' Roll covered his song. Elvis would record a number of other songs by Leiber and Stoller, including "Jailhouse Rock," "Don't," "Trouble," and "Santa Claus Is Back in Town."
How the King of Rock 'n' Roll's 'Hound Dog' broke a chart record
The King of Rock 'n' Roll released "Hound Dog" as a double single with "Don't Be Cruel." Respectively, "Hound Dog" and "Don't Be Cruel" represent Elvis' rockabilly and doo-wop sides. So how did the public react to the release of these two songs? The two tracks reached No. 1 on the Billboard Hot 100 for 11 weeks in 1956.
At that time, the songs held the record for holding the No. 1 spot on the chart longer than any other song. That record would stand until 1992 when Boyz II Men and Mariah Carey released their collaboration "One Sweet Day." The public loved "Hound Dog" — even if its meaning was subtly profane.