'Elvis' Star Austin Butler Says This 1979 Hit Is His Favorite Presley Song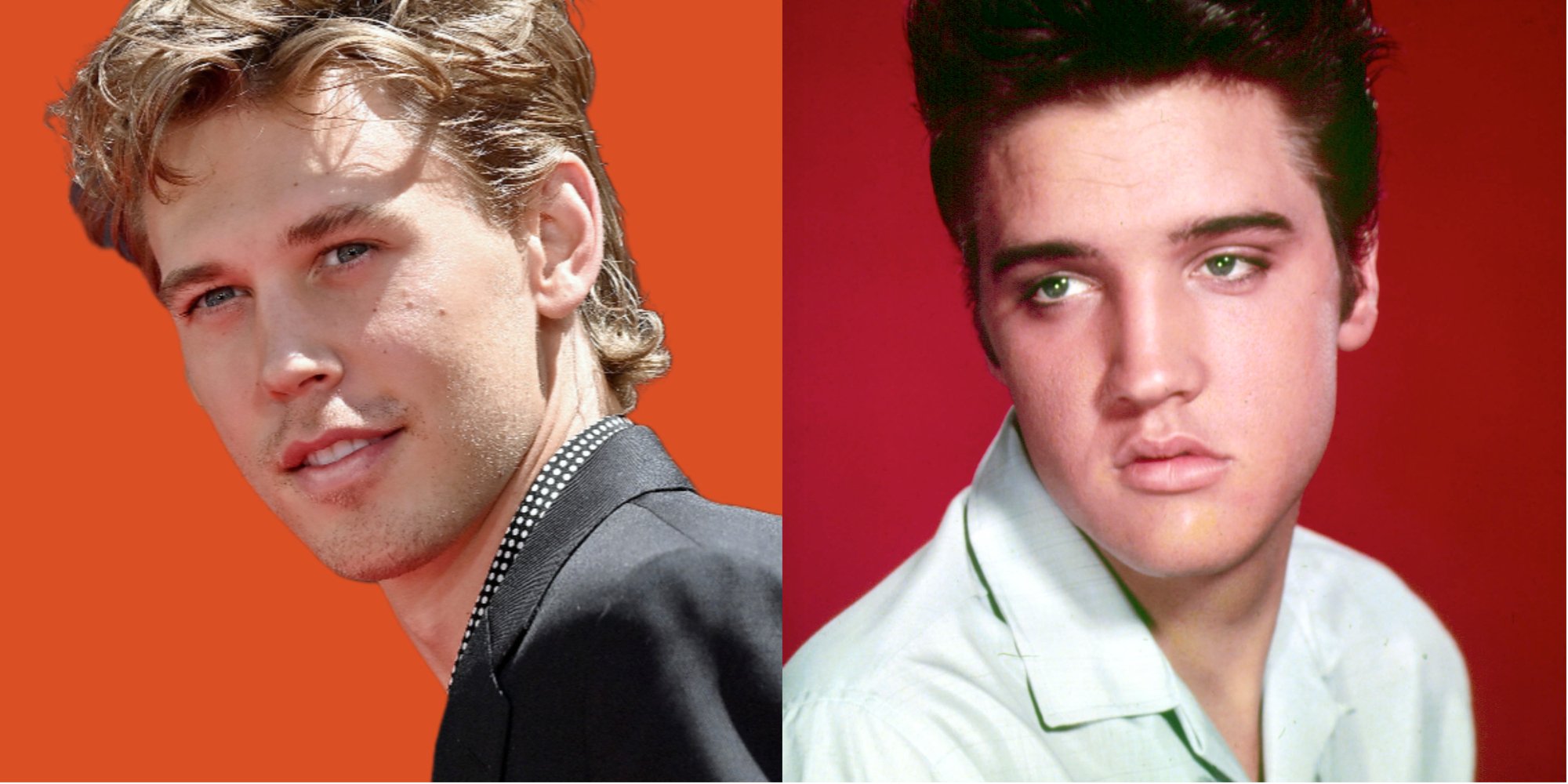 Elvis Presley's body of music makes it challenging for any music fan to pick their favorite song from the King of Rock and Roll. However, Elvis stars Austin Butler, and Tom Hanks were up to the challenge in an interview promoting the Baz Luhrmann film. The actors, who play Presley and his manager Col. Tom Parker, revealed their surprising picks for their favorite Presley tunes, including a 1979 hit that was released five years after his death.
Austin Butler sang all of the songs in the Elvis film and on the soundtrack
With so many songs to choose from that makeup Presley's music catalog (over 700), Luhrman made sure to include those most beloved by fans.
In the trailer, "Suspicious Minds," "C.C. Rider," "Jailhouse Rock," "That's All Right Mama," and "Unchained Melody" are featured.
However, did Butler sing any of those iconic songs performed by the King of Rock and Roll?
Per The Hollywood Reporter, Luhrmann revealed the film features Butler's voice for young Elvis and a blend of Butler and tapes of Presley for midlife.
However, that doesn't mean that the actor didn't work diligently to learn Presley's legendary vocal inflections.
"When I began the process, I set out to get my voice to be identical. That instills fear. So that got the fire burning," Butler said. "For a year before we started shooting, I was doing voice coaching."
What are Austin Butler and Tom Hanks' favorite Elvis Presley songs?
In an interview with Ben O'Shea for Reel Talk, the actors discussed their favorite Presley tunes.
"I can never answer that question," claimed Butler, who had to learn Presley's body of work as he prepared for the role.
"I've Got a Feeling in My Body," he deduced.
"It just makes me so happy, and it was one of those songs I didn't know he sang," Butler continued.
'The first time I heard it, I thought, 'this is Elvis?' It defined a moment of me discovering new Elvis music that I never knew existed," the actor concluded.
Hanks recalled sitting in restaurants with his brother putting "quarters in the jukebox" listening to the 1968 song "U.S. Male."
Butler and Hanks admitted if they ate Presley's favorite sandwich
O'Shea asked the actors in the same interview if they had ever eaten one of Presley's favorite sandwiches: peanut butter, bacon, and banana.
"I can't see the banana in there," said Hanks.
Butler replied, "you don't like bananas?"
"I mean, does it go with peanut butter?" Hanks questioned.
"I think they're delicious," Butler admitted.
Presley frequently craved these sandwiches whipped up by Elvis' chef, Mary Jenkins Langston, who worked for the music legend for 14 years.
However, they initially didn't contain bacon.
In the BBC Four documentary The Burger and The King, Jenkins showed how much the King of Rock and Roll loved this meal.
"If he wanted them in the morning when he woke up, I would have to fix them. If he wanted them at two o'clock in the morning, I would still have to fix them for him. He'd call down whenever he got a taste for them, and that's what he wanted. I'd imagine that helped make him heavy because he wanted them rich." 
'It'd be just floating in butter," Langston said per her The New York Times obituary. "You'd turn it and turn it and turn it until all the butter was soaked up; that's when he liked it."
Austin Butler is ready to fly as Elvis Presley in Elvis in theaters now.
RELATED: Austin Butler Hopes He Did 'Justice' as 'Elvis' for Priscilla Presley Who Loved Him 'Since She Was 14'