'Elvis' Star Austin Butler Calls the King of Rock and Roll an 'Extraordinary Human Being'
Austin Butler prepared to tackle the role of a lifetime, Elvis Presley, by absorbing everything he could about the entertainer. This approach meant centering his focus on the King of Rock and Roll for almost three years as he filmed Baz Luhrmann's Elvis. After absorbing as much as he could about Presley, Butler concluded that Presley was an "extraordinary human being."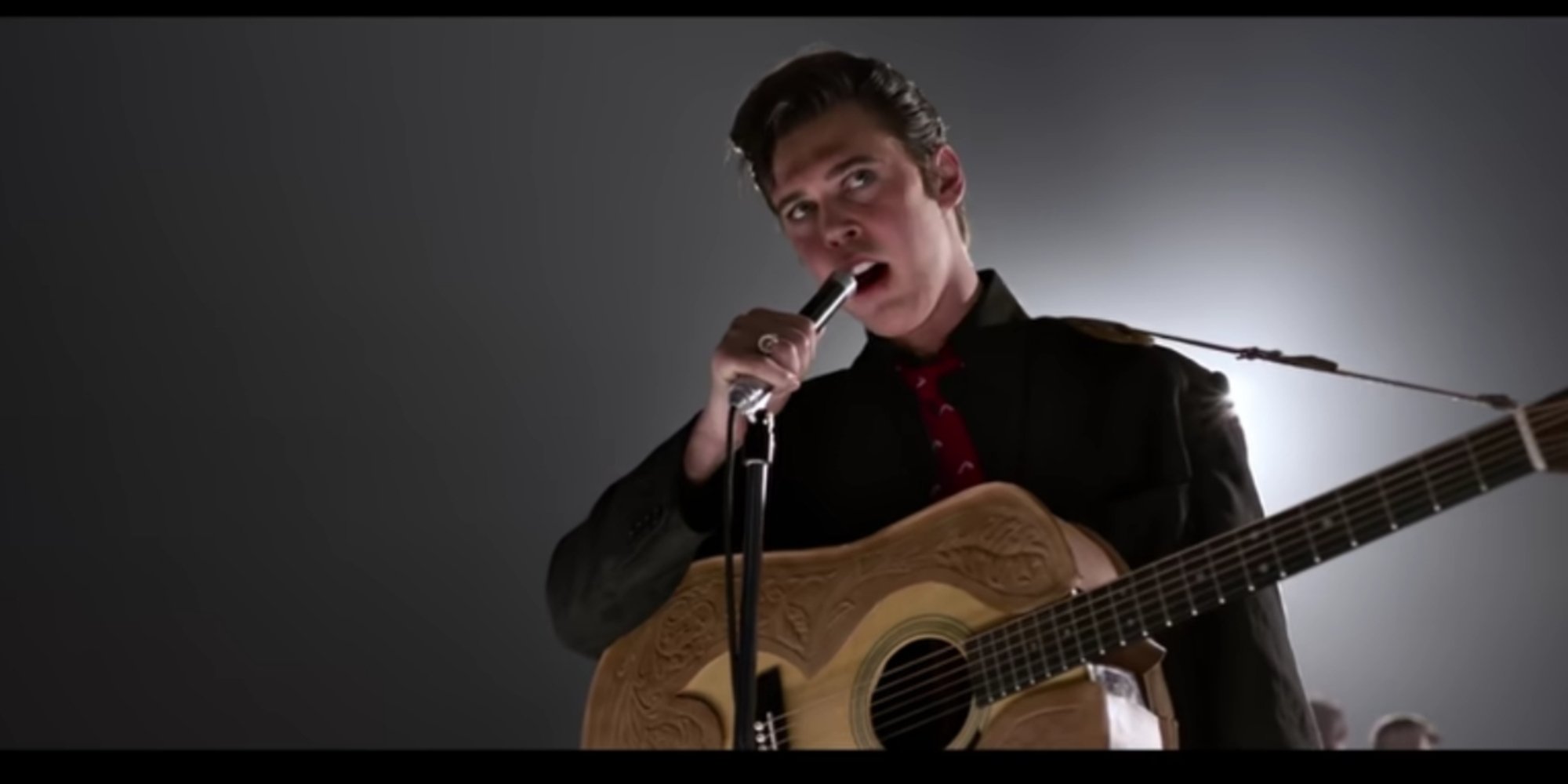 Butler lived with Elvis Presley's ghost throughout 'Elvis' filming
Filming for Elvis began in March 2020 in Australia.
A few days prior, Butler's co-star, Tom Hanks, was diagnosed with coronavirus (COVID-19).
Luhrmann subsequently shut down the production of the film.
However, instead of returning to California, Butler remained in Australia and educated himself even more about Presley's life and music.
However, according to GQ Magazine, Butler immersed himself further into character.
"Just images of Elvis everywhere, from every time period," the actor explained.
"I think the film would've been very different if we started shooting at that point. I'm grateful I had the time to let myself marinate."
Butler watched and listened to everything he could about his subject.
The actor learned to talk, sing, and move like the King of Rock and Roll.
Elvis director Baz Luhrmann told GQ of his confusion about the accent Butler would adopt. The actor committed so deeply to the role that his voice changed.
"I asked one of my assistants [about Butler's accent], and the guy said, 'Well, he's not Southern. He's from Anaheim [California],' " Luhrmann said.
Austin Butler actor calls Elvis Presley an 'extraordinary human being'
Butler says Presley's an "extraordinary human being" in the above Instagram video.
"We all know the icon of Elvis," Butler said. "But what always fascinates me are the intricacies of the human being."
"He was the American Dream," the actor continued.
Butler subsequently confirmed he started by being a "sponge" regarding Presley's life and music.
"Reading every book I could get my hands on, watching everything, treating it like a detective. Also, working with different vocal coaches and working on that because the voice is so important for Elvis," Butler explained.
Butler wanted to do Presley justice and honor his life with his characterization.
"He was such an extraordinary human being, larger than life itself. It's been that thing of 'how do you climb Mt. Everest? One step at a time,'" the actor concluded.
Tom Hanks gave Butler advice on how to separate himself from Presley
The #ElvisMovie cast is in the building. ⚡️🕺 #Cannes https://t.co/CMcHjXkY3G pic.twitter.com/ZwdasSTvv2

— IMDb (@IMDb) May 26, 2022
But, after immersing himself so deeply in the role, Butler found it difficult to pull himself out of his created Presley rabbit hole.
Subsequently, Hanks provided Butler with sage advice on separating himself from Presley's ghost.
He told GQ that Hanks' advice was simple.
However, the Oscar-winning actor told Butler that he tried to read something that had nothing to do with his daily work.
This idea permitted Butler to separate himself from his role, allowing him personal breathing room.
Austin Butler is the King of Rock and Roll when Elvis shimmies into theaters beginning June 24.
RELATED: 'Elvis': Tom Hanks Professes You 'Couldn't Take Your Eyes off Austin Butler' During Filming