'Elvis' Star Olivia DeJonge Shares How She Portrayed Priscilla Presley Without Speaking to the Real-Life Woman Herself
Fans are lining up to see Elvis, the long-awaited musical biopic directed by Baz Luhrmann. The film, which tells the story of iconic American singer Elvis Presley, stars Austin Butler as the King. But it features an extraordinarily talented supporting cast as well. This includes Olivia DeJonge, who portrays Presley's wife, Priscilla Presley.
While it was a challenge for DeJonge to play such an icon, the actor admitted in a recent interview with Vogue that she opted to focus on Presley's humanity in order to create a convincing performance.
Olivia DeJonge found out she got the role of Priscilla Presley when she least expected it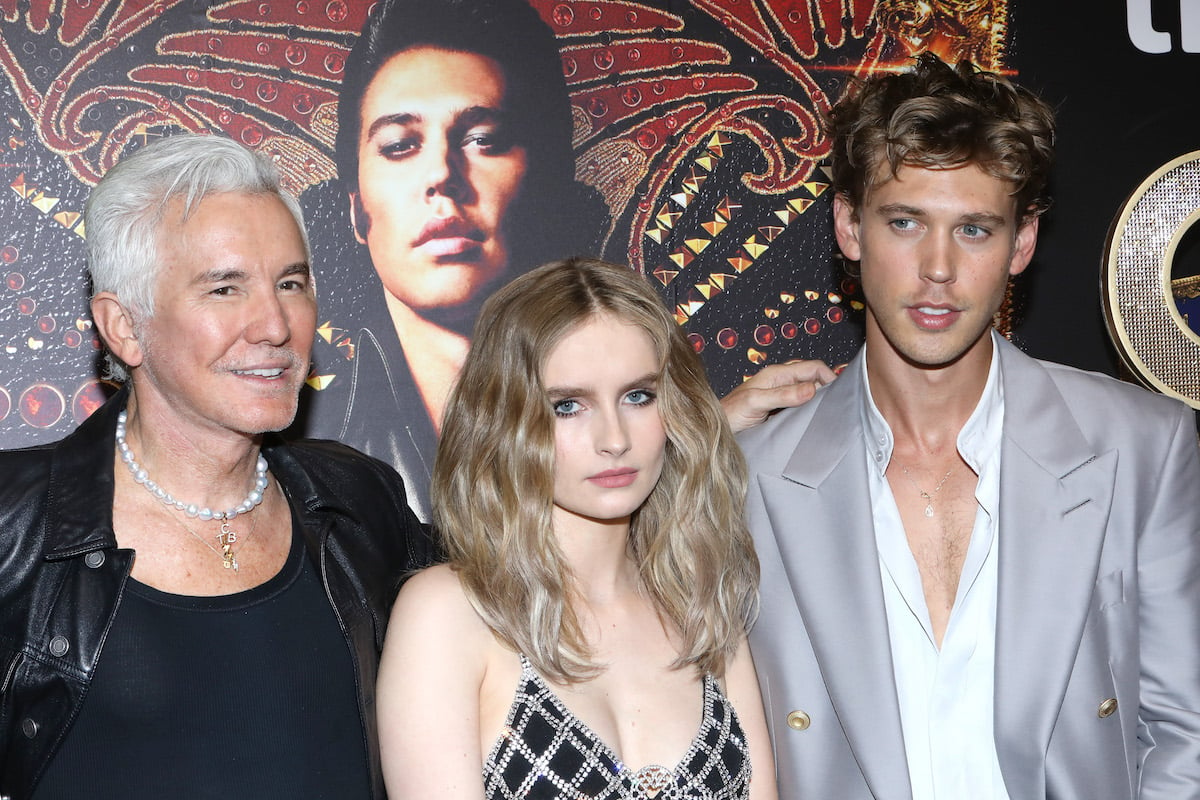 Casting Elvis was an intimidating process for everyone involved. Not only did the actors have to bring the essence of real people to life, but they had to get across the larger-than-life personalities they were tasked to play. For DeJonge, the Elvis casting was especially stressful. In the end, finding out she got the role was worth the effort.
In a Vogue interview, DeJonge revealed she discovered she got the role of Priscilla Presley four months after first auditioning. The Australian actor met with her agent to ask whether he heard any news on the role in Elvis.
At that moment, her agent checked his phone and said, "Olivia, do not scream." DeJonge found out she received the part, revealing "it was crazy."
Priscilla Presley wanted Lana Del Rey to portray her in the 'Elvis' biopic
Of course, Priscilla Presley is not only Elvis Presley's ex-wife but the curator of his estate and image too. For decades, Priscilla has been an outspoken advocate for her late ex-husband.
When Priscilla found out that a brand-new biopic was in the works, she had a specific person in mind to play her as a young woman. "I like Lana (Del Rey)," Presley said. Still, after DeJonge was cast, Luhrmann spoke out to defend his choice. The iconic director explained, "Olivia is capable of manifesting the complex depth and presence that has made Priscilla Presley an icon in her own right. She's an extremely talented young actor and the perfect counterpoint to Austin's Elvis."
Of course, Priscilla has been nothing if not effusive about the film in recent weeks. She praised the work of everyone involved and called it a "brilliant" film. So, it's safe to say Priscilla is not too upset about Del Rey's lack of involvement.
How Olivia DeJonge helped her Priscilla Presley character become a four-dimensional person
It could easily have become overwhelming to play such a major figure in music history. But DeJonge chose to focus on Priscilla's human aspects.
"Given the nature of the story and the way that it's been told, I really just wanted to make her grounded and real," DeJonge told Vogue. She admitted she didn't get a chance to speak to Priscilla herself before filming commenced. "Baz really encouraged a lot of freedom to experiment. For me, it was just about playing a girl that really loved a boy… It was really just about playing somebody supportive and full of life.
DeJonge called Priscilla a "four-dimensional" person — "not just this pretty picture to look at." In the end, DeJonge came away with a lot of respect for Presley. She said, "I think it's also amazing what she did, you know, after he passed, and how she really took over the estate and kept everybody afloat, you know?"
Fans can watch DeJonge's performance for themselves, in Baz Luhrmann's Elvis, which is now in theaters.
RELATED: 'Elvis': Austin Butler Was Rushed to the Hospital in Pain the Night After Filming Wrapped