'Elvis': Tom Hanks Professes You 'Couldn't Take Your Eyes off Austin Butler' During Filming
The new Elvis Presley film, Elvis, takes a deep dive into the complicated relationship between Presley (Austin Butler) and his manager Colonel Tom Parker (Tom Hanks). Although Hanks is well known for a body of work that spans over 40 years, the Oscar-winning actor reveals he didn't take center stage during the filming of Elvis. Hanks said the focus was all on Butler's dynamic performance.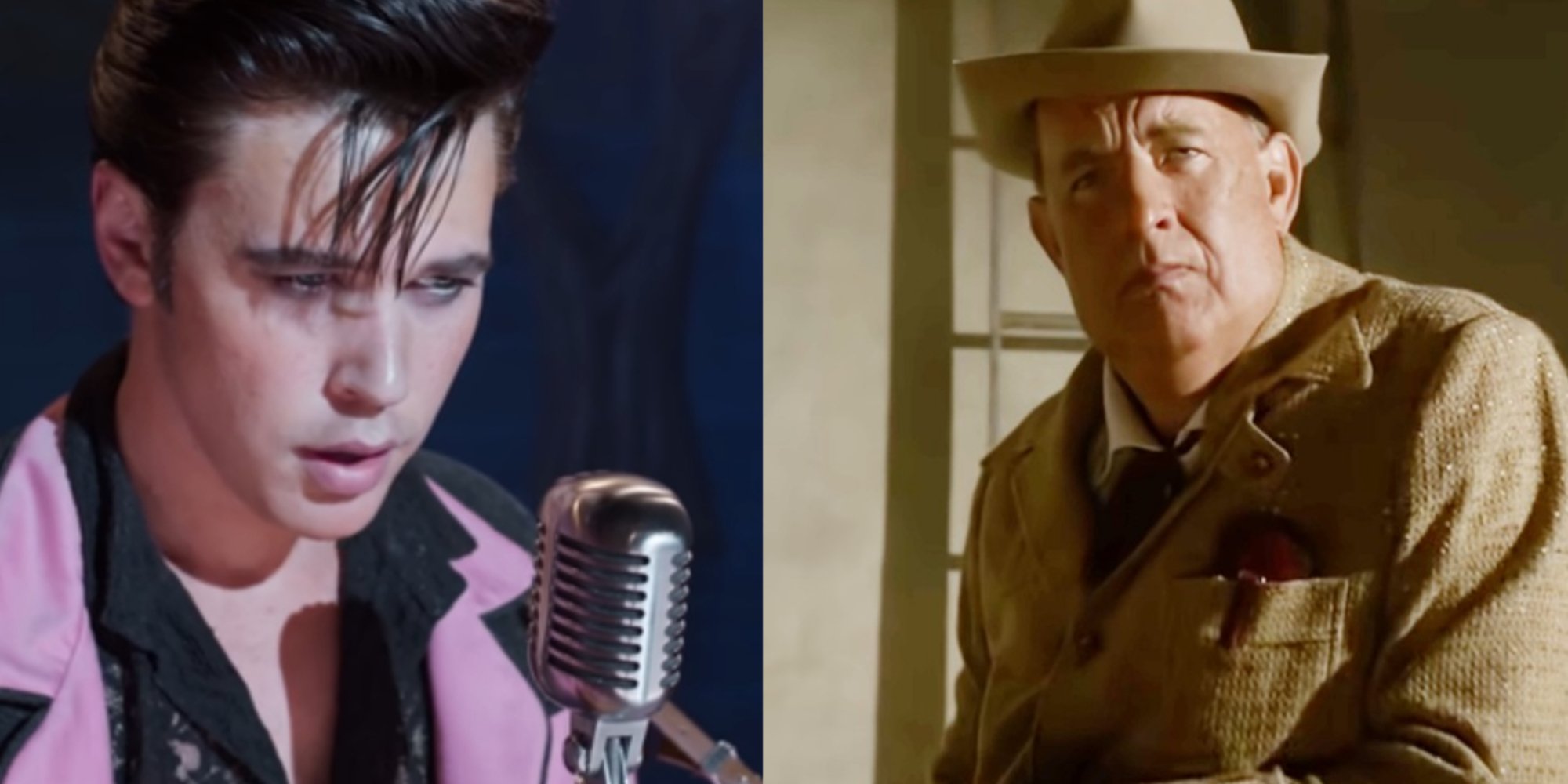 What is the story of 'Elvis'?
The motion picture Elvis is an epic, big-screen spectacle by filmmaker Baz Luhrmann that explores the life and music of Elvis Presley (Austin Butler) through the prism of his complicated relationship with his enigmatic manager Colonel Tom Parker (Tom Hanks).
Elvis's extraordinary body of work that spans the 1950s, 60s, and 70s is featured.
The film celebrates his diverse musical influences and enduring impact on today's artists.
The story delves into the complex dynamic between Presley and Parker, from Presley's rise to fame to his unprecedented stardom against an evolving cultural landscape and the loss of innocence in America.
Tom Hanks said you couldn't 'take your eyes off' Austin Butler during the filming of 'Elvis'
In a video shared on Instagram, Hanks spoke about his experiences filming Elvis.
"I have to say. You couldn't take your eyes off Austin Butler," the two-time Oscar winner said of the film.
"No matter what the scenes were. If Austin was up on stage, performing, singing, full-on, full-tilt. Close to the best description was impressive, right off the bat," Hanks said of his co-star.
Austin Butler called Elvis Presley 'extraordinary' and 'larger than life'
.@austinbutler stars in THE movie of the summer. Get your tickets now, and see @bazluhrmann's #ElvisMovie only in theaters June 24. #TCB ⚡️ https://t.co/Iv25GxrAIW pic.twitter.com/DNbYLeH4ir

— Elvis Presley (@ElvisPresley) June 2, 2022
Butler learned as much as he could about the King of Rock and Roll as he prepared for the role.
Therefore, the actor deduced Presley was "extraordinary" and "larger than life" with a persona that was difficult to capture. However, Butler is hopeful he did the legendary performer's legacy justice.
"You want to do them justice. You want to honor their life," Butler said of his characterization of Presley.
"He was such an extraordinary human being," Butler continued.
"Larger than life itself. And to me, it was 'how do you climb Mt. Everest?' Just one step at a time," the actor concluded.
Butler immersed himself in the film's production and Presley's life for the better part of three years.
But, after filming, his body shut down.
He told GQ Magazine he knew something was wrong.
"The next day, I woke up at four in the morning with excruciating pain and was rushed to the hospital," the actor explained.
Butler was subsequently diagnosed with a virus that simulated appendicitis and spent a week in bed recovering.
"My body just started shutting down the day after I finished Elvis."
RELATED: Austin Butler Couldn't Shake Elvis Presley Off After Playing King of Rock and Roll