Emilio Estevez Thinks 'St. Elmo's Fire' Is 'Not a Great Film' — Here's Why
Emilio Estevez doesn't particularly like St. Elmo's Fire.
The 1985 drama about young adults adjusting to life after college is among the movies that have defined Estevez's acting career. In the years since the film originally hit theaters, St. Elmo's Fire has become one of those films that's synonymous with movies of the 1980s. 
Estevez, then only 23-years-old, starred in St. Elmo's Fire alongside Andrew McCarthy, Demi Moore, Judd Nelson, Ally Sheedy, Mare Winningham, Andie MacDowell, and Rob Lowe.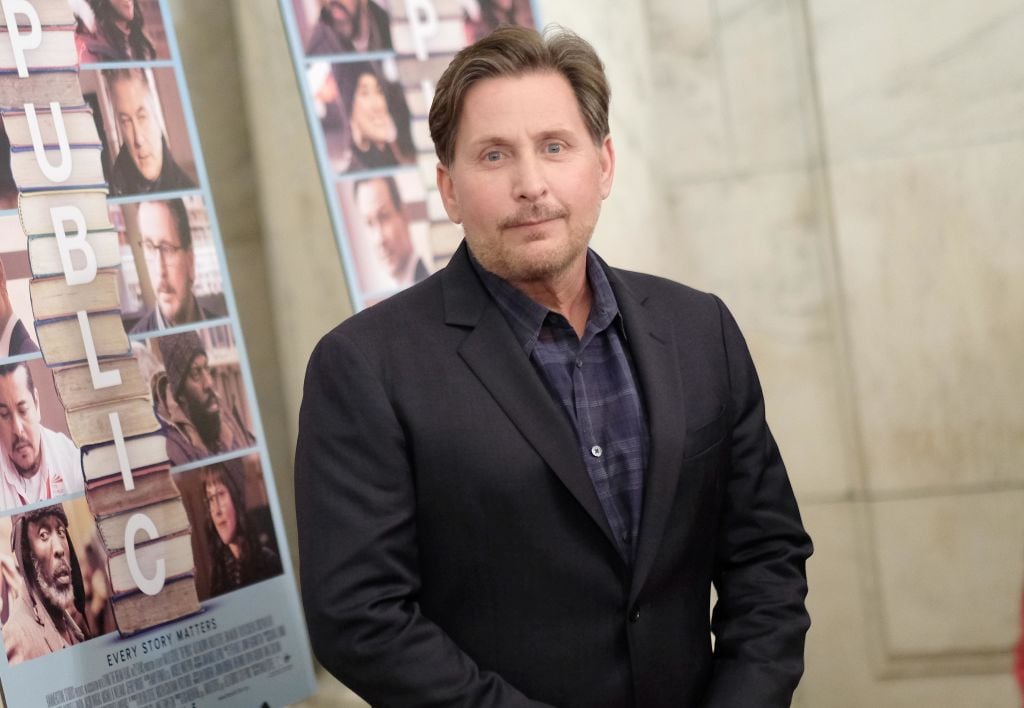 And while it might be listed among other quintessential 80s movies alongside the likes of E.T. (1982) Ferris Bueller's Day Off (1986), Estevez, now 57-years-old, didn't give the film a glowing review during an interview with The Guardian published on Jan. 10, 2020. 
Emilio Estevez says 'St. Elmo's Fire' is 'so overdramatic'
While discussing with the outlet, The Public, a 2018 film Estevez wrote, directed, and starred in, the actor opened up about St. Elmo's Fire. "That film … I know people hold it as a fond memory, but it's not a great film," he said. "It's not."
When Hadley Freeman of The Guardian told Estevez she loved it, the actor replied, "Really? But it's so overdramatic!"
Watch the trailer for St. Elmo's Fire below:
Estevez isn't alone in his statement that the movie isn't "great." Critically, St. Elmo's Fire received less than sparkling reviews. The film's rating from critics on Rotten Tomatoes is only 44%, certainly not the worst response from critics but not the best either. Audiences were a bit kinder to St. Elmo's Fire and gave it a 68%. 
Estevez says his character would get cut in a 'St. Elmo's Fire' remake
If St. Elmo's Fire were to join the ranks of other movies and TV shows to get a modern remake, Estevez doesn't think his character, Kirby Keger, would be included. In the film, Kirby's portrayed as a romantic for obsessing over MacDowell's character, Dale Biberman, until he finally finds and kisses her.
When asked if he thought his St. Elmo's Fire character was more of a stalker than a young man with a crush, Estevez said, "Yes, absolutely. If they were to remake that movie now they would never include that character."
He thinks 'The Breakfast Club' is 'a superior film'
In 1985, Estevez starred in another classic 1980s movie: The Breakfast Club. In fact, St. Elmo's Fire and director John Hughes' movie about teens in detention debuted in theaters only four months apart. They're arguably Estevez's two most well-known film roles but for him, The Breakfast Club is better. 
When talking about the intense emotions young people feel that are portrayed on screen in both of those films, Estevez said, on that count, The Breakfast Club comes out on top. 
"I think the [school] setting allowed for us to give those kinds of performances, and John [Hughes, The Breakfast Club's director] allowed the time for us to get under the skin of those characters, and as a result it's a superior film," he explained. 
Rankings aside, we'll continue watching both St. Elmo's Fire and The Breakfast Club. For more on 80s movies, check out our list of the best 80s movies available on Netflix.