Emily Blunt Had a Special Role in 'Fifty Shades of Grey' Trilogy by Convincing Dakota Johnson to Take the Role
Emily Blunt is the one who convinced Dakota Johnson to accept her role as Anastasia Steele in 'Fifty Shades of Grey.'
Dakota Johnson is an actress and model who has grown up in the entertainment industry. In 2015, Johnson got her big movie break when she was cast in the controversial and buzz-worthy Fifty Shades of Grey film franchise. Evidently, Dakota Johnson experienced some trepidation before taking on the role of Anastasia Steele in Fifty Shades of Grey — and she relied on show-business friend, Emily Blunt, for advice. 
Dakota Johnson rose to fame in the 'Fifty Shades of Grey' film franchise
Dakota Johnson was born in 1989, the daughter of actress Melanie Griffith and Miami Vice star Don Johnson. From an early age, Johnson felt drawn to the entertainment business, thanks to her parents' high-powered careers.
By the time she was 10 years old, Johnson had started appearing in movies. Her first role was in the dark comedy Crazy in Alabama. After she graduated from high school, she started pursuing an acting career in earnest, landing roles in movies like 21 Jump Street and Goats. 
In 2015, Johnson rose to worldwide fame after she appeared in the hit movie Fifty Shades of Grey. As Anastasia Steele, a shy journalist, Johnson made waves with fans. She went on to appear in the film's two sequels, by which time she was a major star.
Over the past few years, Johnson has utilized the fame that she earned from the Fifty Shades franchise to snag parts in dramatic, interesting films. Through it all, she has remained transparent about the role that made her a star. 
How did Emily Blunt convince Dakota Johnson to accept the role of Anastasia Steele in 'Fifty Shades of Grey'?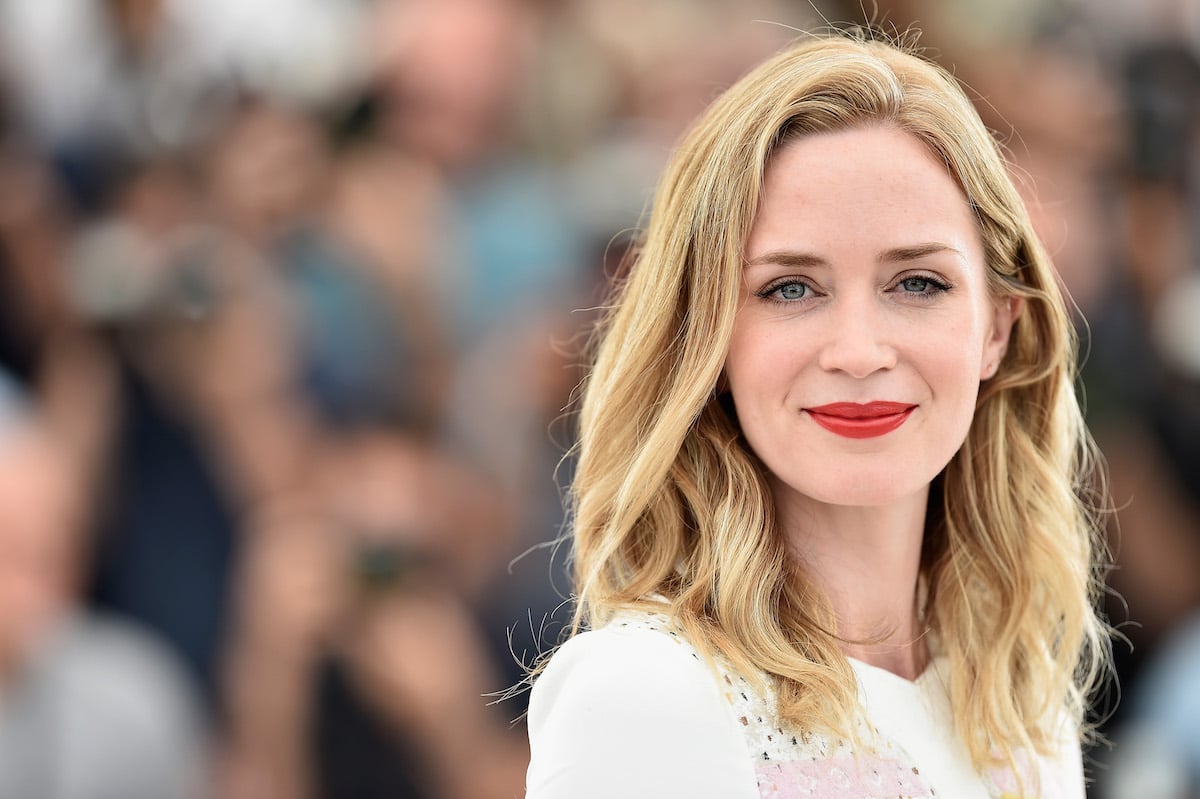 In a recent interview with The Hollywood Reporter, Dakota Johnson opened up about how hesitant she was initially to accept the Fifty Shades of Grey role, admitting that she sought out Emily Blunt for support and advice. Johnson explained:
"I couldn't talk about it to anybody. Nobody in my family knew. I was cast [and] I remember I spoke to Emily Blunt, and I was like, 'Should I do this trilogy? Because I want to have a really special career, and I want to make a certain kind of film. And I know that this is going to change things.' She was like, 'F—ing do it if it feels right. Just do it. Always do what you want to do.'"
Of course, Johnson did take the role, and it ended up changing her life significantly. Still, the actress has been stereotyped by some critics thanks to her association with the erotic franchise. 
How does Johnson feel about her role in the 'Fifty Shades' franchise?
Dakota Johnson shared in her interview with The Hollywood Reporter that she has no regrets about taking on the role of Anastasia Steele. "I feel like I haven't been pigeonholed into anything [because of the role]," she explained. "I guess I could have gone in a certain direction, but that's just not what I was interested in … I don't pay attention to the noise. I pay attention to if the script is great and the people involved are great."
Ultimately, Johnson has marched to the beat of her own drum, choosing projects that speak to her all the while. Fans can check out Johnson next in the Netflix film The Lost Daughter, which will start streaming on Netflix in December.