'Emily in Paris': Does Lily Collins Speak French?
The popular Netflix series Emily in Paris recently released its second season. Fans of the show love Emily and her light-hearted (and sometimes clueless) approach to adventures in Paris. Along the way, they've watched her struggle to learn French as she figures out how to fit in. But what about the actress who plays Emily, Lily Collins — does she speak French, or is she learning along with Emily? Actually, it seems that playing Emily may be doing the opposite of helping Collins become more fluent in the language.
Does Lily Collins speak French?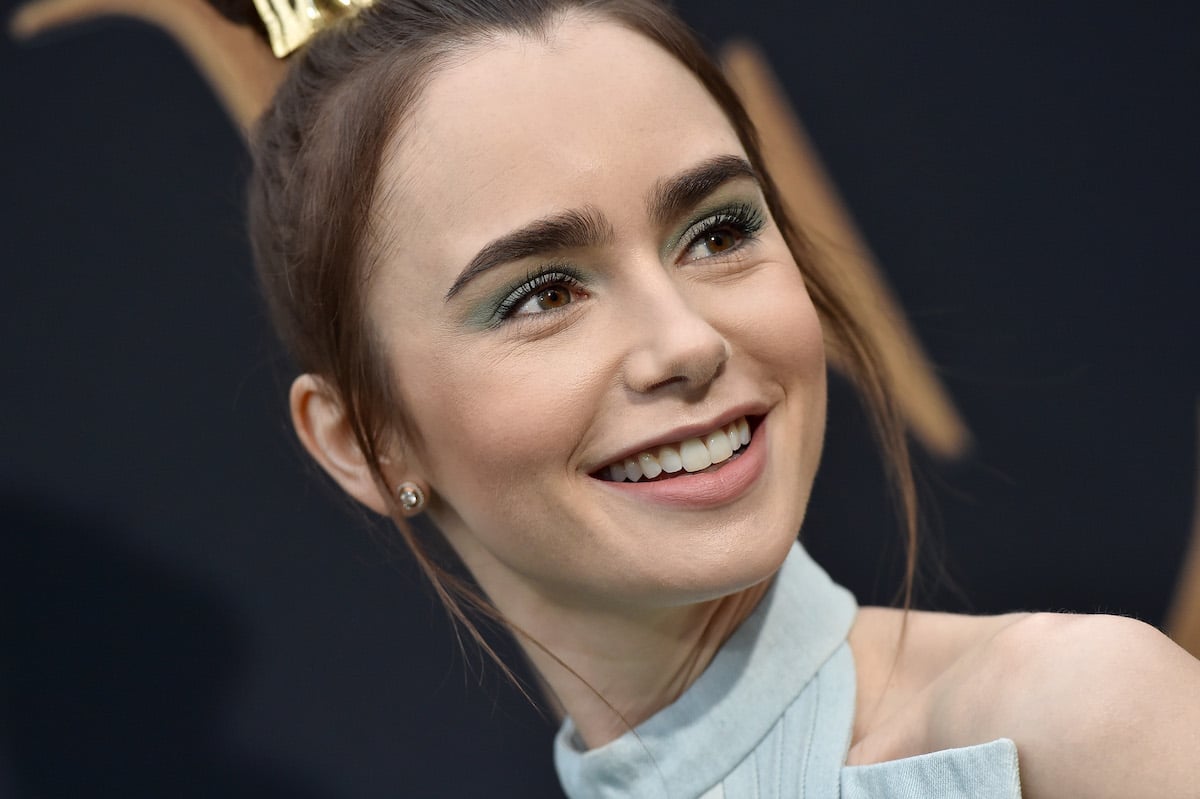 The titular character that Collins plays in Emily in Paris struggles with French, but what about the actress? According to Distractify, she does know how to speak the language. Collins not only learned French as a child, but her home life also gave her plenty of opportunities to practice it. 
"I grew up speaking French in school," Collins explained. "My little brothers are half Swiss so I started speaking French with them at a young age."
Her background has prepared her well to play a French-speaking role, but unfortunately, Emily's lack of ability with the language is having a negative impact on Collins' fluency. 
"Emily is so bad at French and I'm playing a character who's the most American I've ever felt in my entire life," she said. "It was very difficult for me to decipher between the two so my French, I think, got worse." 
It seems that Collins' skills are getting worse at the same time as Emily's are getting better. 
Emily moved to Paris without knowing any French
There's a good reason that Emily's French is so bad in Emily in Paris. According to Netflix, she moved to Paris to start a job at a marketing firm. However, when she arrived, she didn't know any French at all. 
Not only did this make it difficult to navigate her new life, but it didn't endear her to her coworkers. One of them finally clued her in to the fact that other people in the office found it arrogant that she didn't even try to learn the language, so she signed up for a course in French. 
As any learner of a second language will tell you, it's not easy to become bilingual. Emily struggled with learning French in season 1. But the second season was released last month, and she seems to be finding her footing in the new language, as well as a new country
Lily Collins' international background
It's probably not surprising that Collins had the opportunity to learn French when she was young. After all, she had a different kind of upbringing than most people. She's the daughter of British pop star Phil Collins and American actor Jill Tavelman.
According to The List, Collins was born in the U.K., but when she was 5, her parents divorced. At that point, she and her mom moved to Los Angeles, while her dad moved to Switzerland. Although she lived in the U.S., she frequently returned to Europe to spend the holidays with her famous father. 
Collins' international upbringing made her a natural for the role of Emily. Although she's British, she's lived in America long enough that she feels comfortable playing an American. Collins also knows how it feels to travel between cultures, which must help her portray Emily's surprise at the differences around her. 
Fans love Emily and can't get enough of watching her adventures in Paris. Hopefully, Collins' French will survive the experience as well.