'Emily in Paris': Everything We Know About Season 2
Hourra! That's "hooray" in French because Emily in Paris has officially been renewed for a second season. Last year, the Netflix original series saw a young American woman named Emily head to Paris to manage social media accounts for a high-end marketing firm. Her new French boss and coworkers weren't exactly thrilled to have an American girl in the office, so Emily struggled a bit to impress them with her work. However, she managed to meet some kind friends in the city and even found herself tangled up in confusing love interests.
Emily in Paris received some mixed reviews during season one, but ultimately became one of Netflix's most popular comedy shows. As such, the streaming platform officially announced in November 2020 that Emily in Paris was picked up for another season.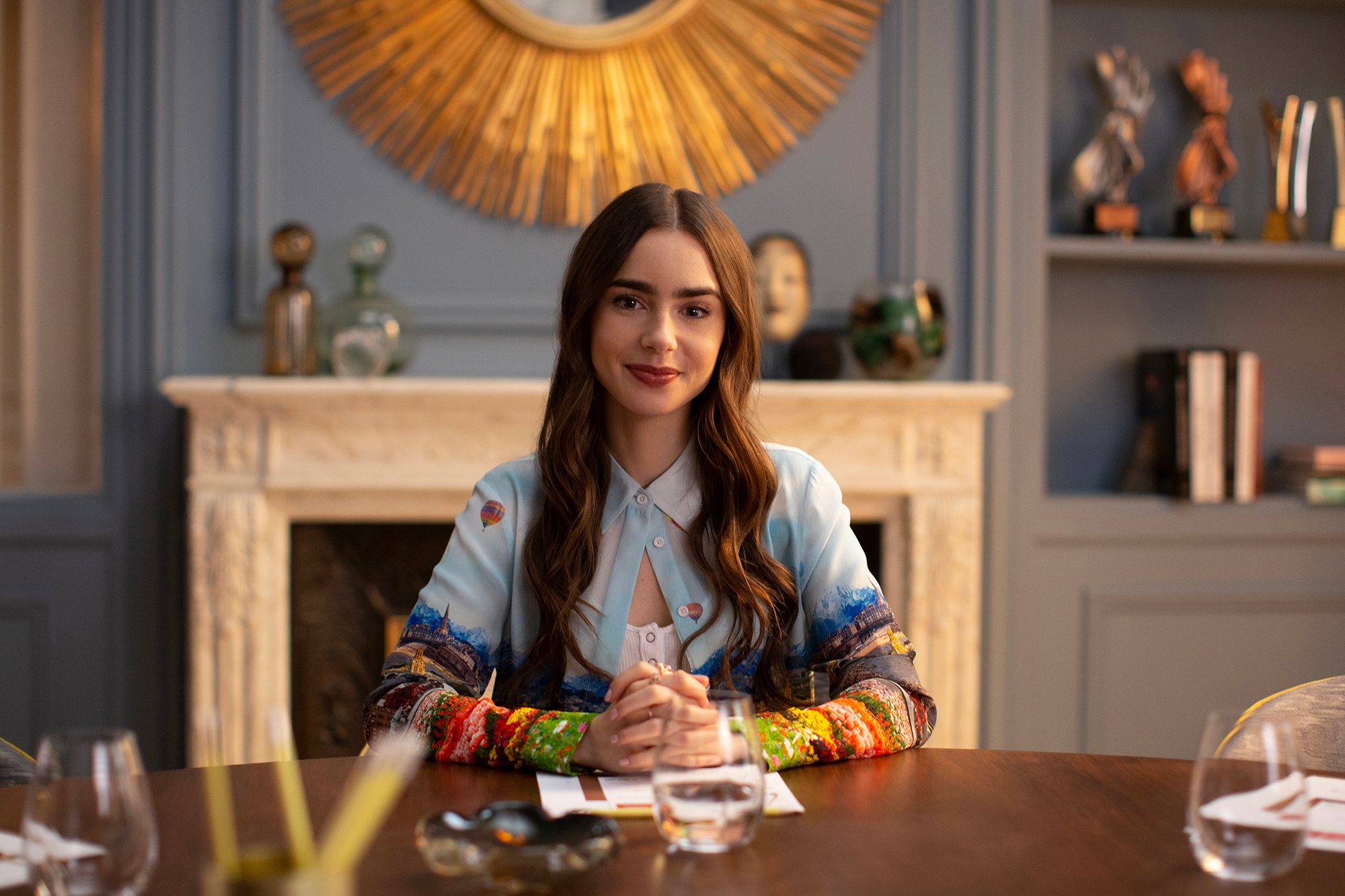 'Emily in Paris' Season 2 resumed filming in early May
Although Netflix revealed in the fall of 2020 that Emily in Paris would be back for another season, the coronavirus (COVID-19) pandemic lockdowns in France caused delays in filming. The show finally resumed production on May 3, 2021. Emily in Paris announced the news with a cheeky letter from Emily's boss, Sylvie, on Instagram.
"Je serai brève. We are writing to inform you that Emily Cooper's new work permit has been approved with a start date of May 3, 2021," the letter read. "As per our prior correspondence, she is an asset to SAVOIR and we hope she continues to have impact with our clients who are very particular about the results they expect from our agency."
Variety Insight reported that it looks like production should run until mid-July. There's no set release date yet for season 2, but it will likely air on Netflix sometime in 2022.
Season 2 will feature some new faces
Emily in Paris Season 2 will include fan-favorite cast members like Lily Collins (who plays Emily Cooper), Lucas Bravo (Gabriel), Camille Razat (Camille), Ashley Park (Mindy), Philippine Leroy Beaulieu (Sylvie), and more. However, the season will also introduce some new characters. As TVLine reported, Netflix recently announced the addition of three more Emily in Paris cast members. Actor Lucien Laviscount of Katy Keene fame will join the series as a character named Alfie, a potential new love interest for Emily. "He and Emily have an antagonist relationship that evolves into something more as the season progresses," the publication said.
In addition to Laviscount, Jeremy O. Harris will guest star in the role of Gregory Elliott Dupree, a "fashion designer and former protégé of Pierre Cadault," according to TVLine. Although Gregory and Pierre were once close, Gregory decided to follow his own path in the industry and became rivals with Pierre. The final guest star will be Arnaud Binard, who plays Laurent G: "The charming and gregarious owner of a popular Saint Tropez nightclub," TVLine said. Laurent will assist in promoting a brand for Emily.
Emily's love life may see some twists in season 2
It's too early to say for certain what Emily in Paris Season 2's plot will look like, but show creator Darren Star does have an idea of what he thinks will happen. Fans will recall that at the end of season 1, Gabriel planned to move away from Paris and broke up with Camille. However, in a cliffhanger plot twist, the chef ended up staying in Paris. This has left room for Gabriel and Emily to explore their feelings for each other, but how will Camille play into things?
In an interview with TVLine, Star said, "What happens in the next chapter, I think, can be a real exploration of how does the relationship between these three characters evolve. That, to me, is such a fun thing to explore in season 2, because these are not Americans. They're French people. To me, a big part of the show is looking at everything through a different lens. Season 2 will open up some interesting and surprising relationship avenues."