'Emily In Paris' Guest Star Carlson Young Based Brooklyn Clark On A Real Person
Carlson Young tells Showbiz Cheat Sheet about her guest appearance on "Emily In Paris" and how she created the character of Brooklyn Clark.
Emily In Paris was a hit and the Netflix show is returning for a second season. Collins plays an American who goes to work for a French marketing firm. Her experiences in France provide much of the culture clash comedy. In one memorable episode, it was guest star Carlson Young giving Emily (Lily Collins) grief.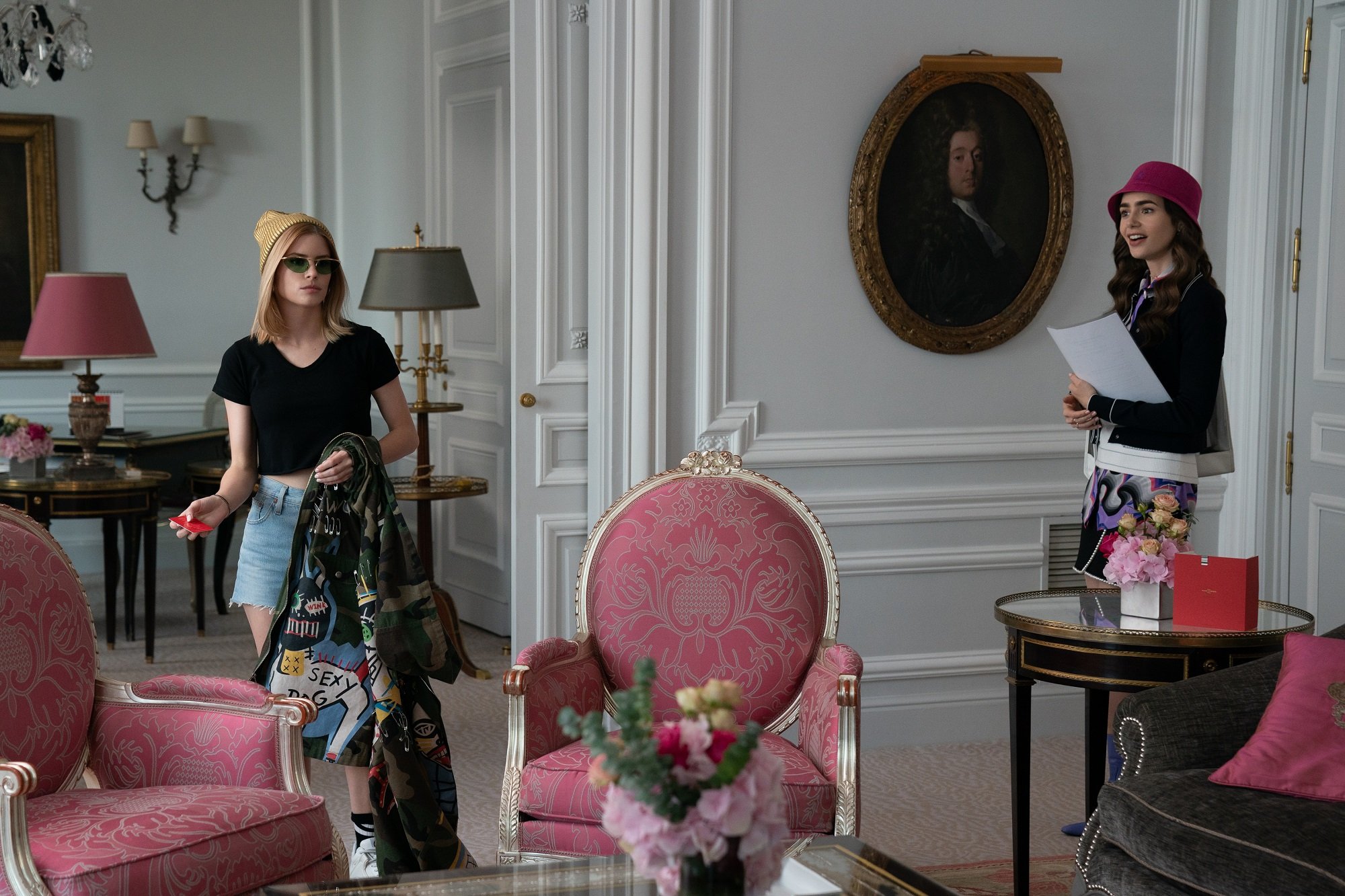 Showbiz Cheat Sheet spoke with Young recently about her film The Blazing World. Young co-wrote, directed and starred in the film which premiered at the 2021 virtual Sundance Film Festival. While speaking about The Blazing World, we got Young's take on her Emily In Paris episode, too.
Carlson Young on 'Emily In Paris' 
In Emily In Paris episode 7, "French Ending," Young plays Brooklyn Clark. Clark is an American movie star and Emily is a huge fan. So when Emily has to escort Clark to a PR event, she's excited at first. 
Emily soon learns that handling a movie star is a full-time job. Clark threatens to break existing contracts with designers to wear their couture. Finally, she wears a $200,000 watch to a party, but goes home without returning it. Emily has to smooth that over, too.
Carlson Young had fun on 'Emily In Paris'
Young had been doing a lot of dramatic roles recently. She starred on the Scream TV series, and her film, The Blazing World is a dark fantasy involving grief, spousal abuse and death. Young has comedy experience in the time loop comedy Premature and shows like Key and Peele, Kroll Show and The League so she was happy to go back to comedy for Emily In Paris.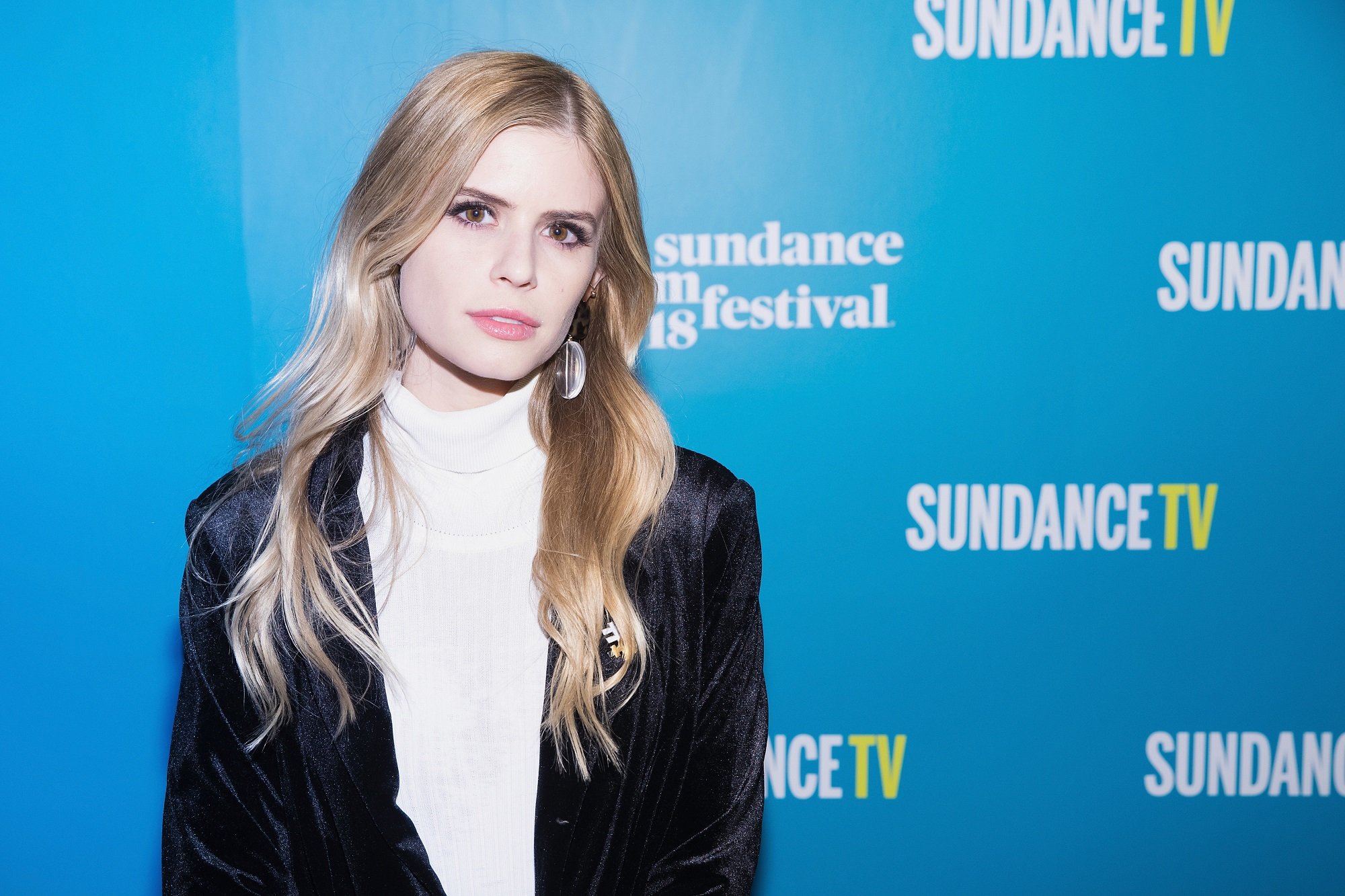 "It was very fun I must say," Young said. "I had a very good time on that show. Super cool cast and Darren Starr's great. Very different character, obviously but I have so much fun in comedy. I really love to do sh*t like that part of the time."
There was a real Brooklyn Clark
Clark parties hard when Emily's trying to keep her working. When they first meet, Clark asks Emily to excuse her so she can masturbate. Young teased that she did have a real-life basis for Clark, but she wouldn't tell who it was.
"One in particular I will not name," Young said. "I was like, I read the character and I read the episode, and I was like [CLAPS] I know."
What's next for Carlson Young after 'Emily In Paris'?
After its Sundance premiere, Young is having talks with potential distributors for The Blazing World. She filmed the movie in August 2020 under coronavirus (COVID-19) protocols to bring her surreal world to life.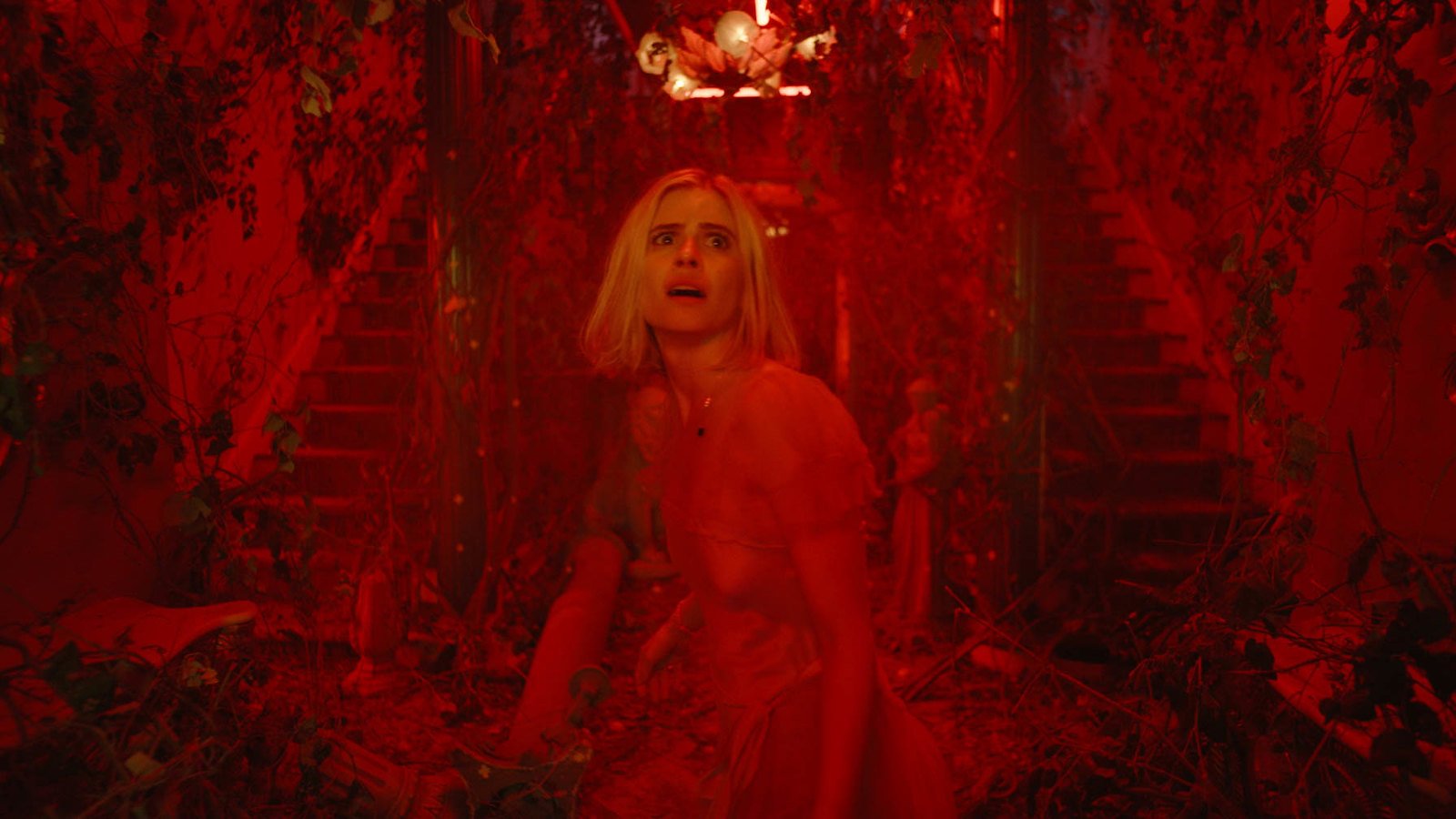 We had a limited crew. We had some pandemic restrictions so things that maybe could have been elaborate set design, sometimes we had to pick and choose where we were going to do our CG and where we could afford to do practical or to really build up the sets, we had to be very intentional and careful about what we did. I wrote the script with Pierce Brown who writes epic space odysseys. So I think there were a lot of things in there that are very clearly CG elements that I would have loved to do practically that we just didn't have time or money for. So that's kind of what that is.

Carlson Young, Interview with Showbiz Cheat Sheet, 2/9/21