'Emily in Paris': Lily Collins on How Alfie 'Perfectly' Matches Emily
'Emily in Paris' star, Lily Collins talks about Team Alfie and why he's a perfect match for Emily.
Emily in Paris introduced a new character in season 2. Alfie (Lucien Laviscount) challenged Emily (Lily Collins) in many ways on the Netflix show. Collins explained why the characters match perfectly and more. 
Emily meets Alfie in 'Emily in Paris' Season 2
The second season shows Emily trying to learn more about French culture. That includes her taking a French class again. That's where she meets Alfie, who is from England and isn't as impressed with Paris.
However, Emily and Alfie connect the more they spend time together. They become romantically involved, but that doesn't mean Emily's feelings for Gabriel (Lucas Bravo) are completely gone.
The season ends with Alfie revealing he stayed in France despite his project ending because he wants to see if they could start a relationship. Emily realizes she fell for Gabriel, so she goes after him. When she goes to his apartment, she finds out Camille (Camille Razat) is moving in with him. Fans have to wait for a third season to see what this will mean for Alfie and Emily.
Lily Collins says Alfie's pessimism matches Emily optimism
Emily gets caught up in a love triangle in season 2. Collins talked about the differences between her character's two important relationships.
"There is this lasting feeling with Gabriel but then there's the friendship with Camille where she's saying he's off limits," Collins said on Daily Pop. "And then there's maybe a Team Alfie that's going to grow in the audience, I don't know. Alfie offers a new sense of escapism for Emily I think in a lot of ways. Alfie is quite pessimistic and that partners perfectly with Emily's optimism."
It's true that Alfie didn't fall in love with France as Emily did. But it seems like he's willing to stay just for her.
Lucien Laviscount said it was fun having Aflie fall for Emily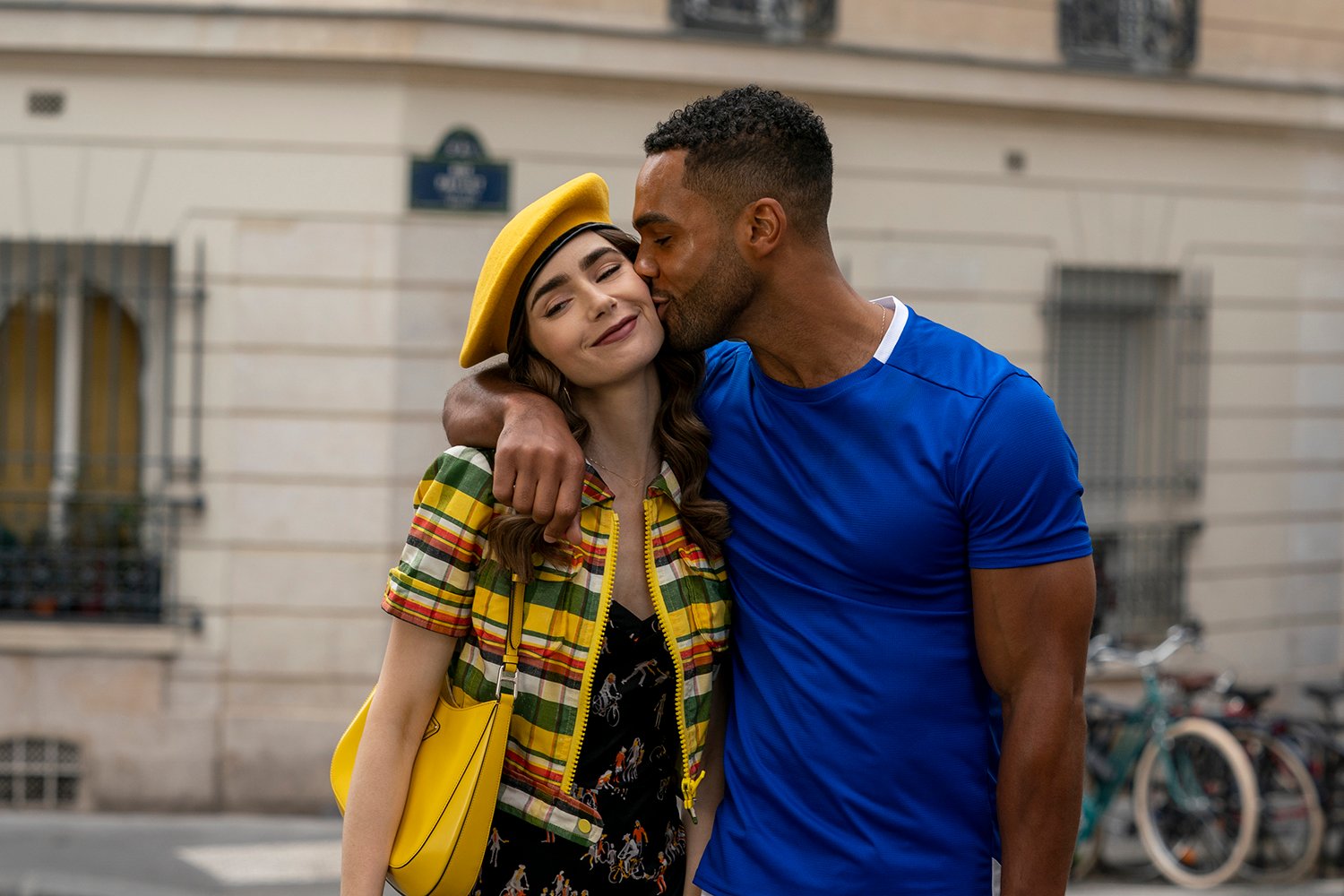 Laviscount talked about his character's perspective on Paris. He told Screen Rant that those scenes with Emily in beginning were fun to play.
"I think that's the most fun," he said. "That's the most fun right there. They getting to know each other getting to understand each other. I think Alfie definitely comes in, and his whole perception of Paris is that it's not what it says on the tin. It's not the romantic world that is spoken about a lot."
He continued, "Meeting Emily just opens his eyes to this whole new world that's in front of him. And I think that's when sparks fly. They're two heads butting together and then – whatever happens, whatever it is, that glint in her eye and that glint in his eye – the flower blossoms, which is beautiful to see."