'Emily in Paris': Lily Collins Shares Her Favorite Look From the Show
Find out which look Lily Collins enjoyed wearing the most in her role as Emily Cooper in the Netflix series 'Emily in Paris.'
The fashion used in the Netflix series Emily in Paris has sparked many conversations amongst fans. Regardless, Emily in Paris's leading lady, Lily Collins, has a favorite look. Find out what outfit Collins enjoyed wearing the most playing Emily Cooper.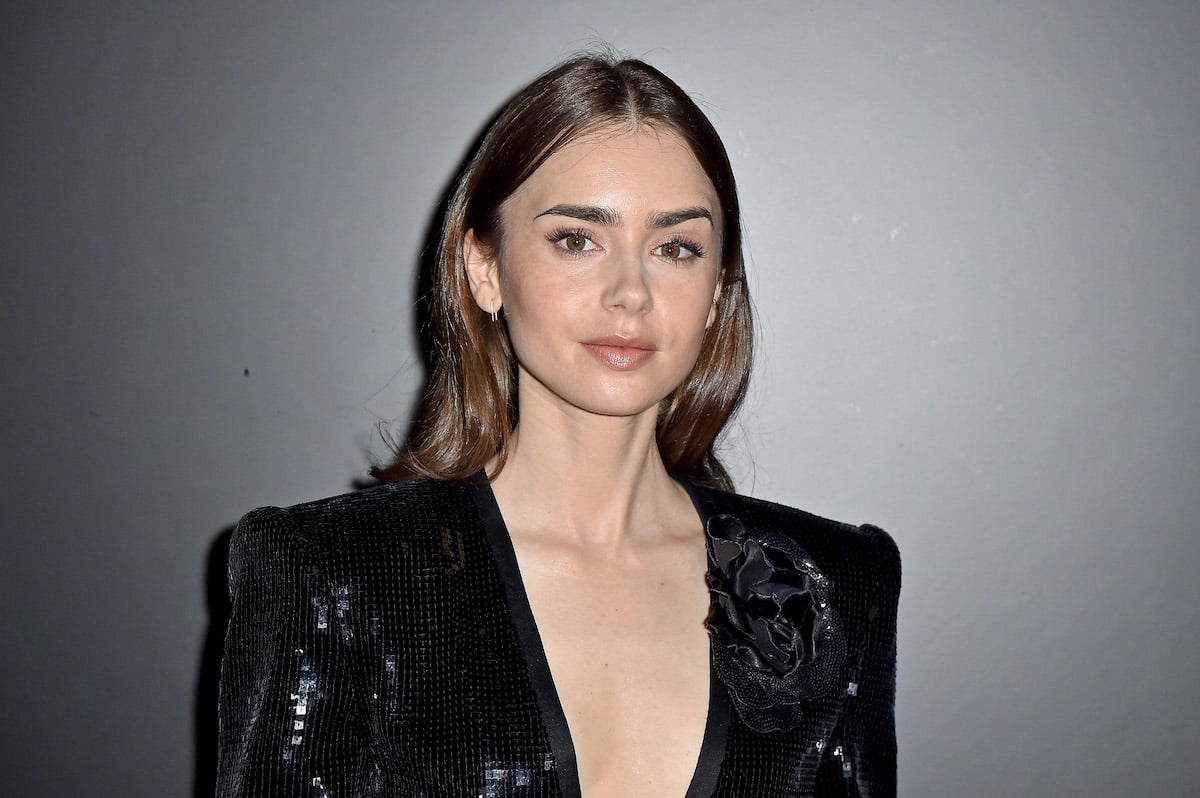 Fashion plays a big role in 'Emily in Paris' 
Emily in Paris wasn't necessarily a series about fashion, but the wardrobe was at the forefront of the series. Collins plays Emily Cooper, a young woman who uproots her life in the United States to take on her dream role at a Parisian marketing firm. 
As an outcast in her new job and city, Emily relies heavily on her style as a comfort. Emily's personal fashion choices might feel out of place in the luxe city of Paris, but for Emily, her outfits are a tool for success. Whenever she feels down or alone, Emily snaps an Instagram photo of her #OOTD. 
Ironically, this practice garners Emily a following on social media, which becomes a subplot. What's even more ironic is that Parisiennes didn't really care for Emily's style. 
'Emily in Paris' got a lot of backlash regarding Emily Cooper's fashion 
For many French viewers, Emily's outfit choices were off-putting. 
"To put it simply, Emily is not my style," Stéphanie Delpon, cofounder of the Parisian creative agency Pictoresq, told Vogue. "It's not the items she wears per se that I don't like. It's the accumulation — the pink foulard, the pink and violet hats, the curled hair, the superimposing of patterns and layers of flashy colors." 
Mathilde Carton, editor in chief of French Grazia, added: "From a fashion point of view, [Emily's outfits] are too bright, too showy, too cartoonish, and not versatile enough to be worn through the day." 
Despite the backlash Emily in Paris received for its fashion, Collins still has a favorite look from the show.
Lily Collins's favorite 'Emily in Paris' look mimicked Audrey Hepburn
Throughout the Netflix series, Collins had to don several out-of-the-box looks. But her favorite was what Emily wore to the ballet in episode 6, "Ringarde."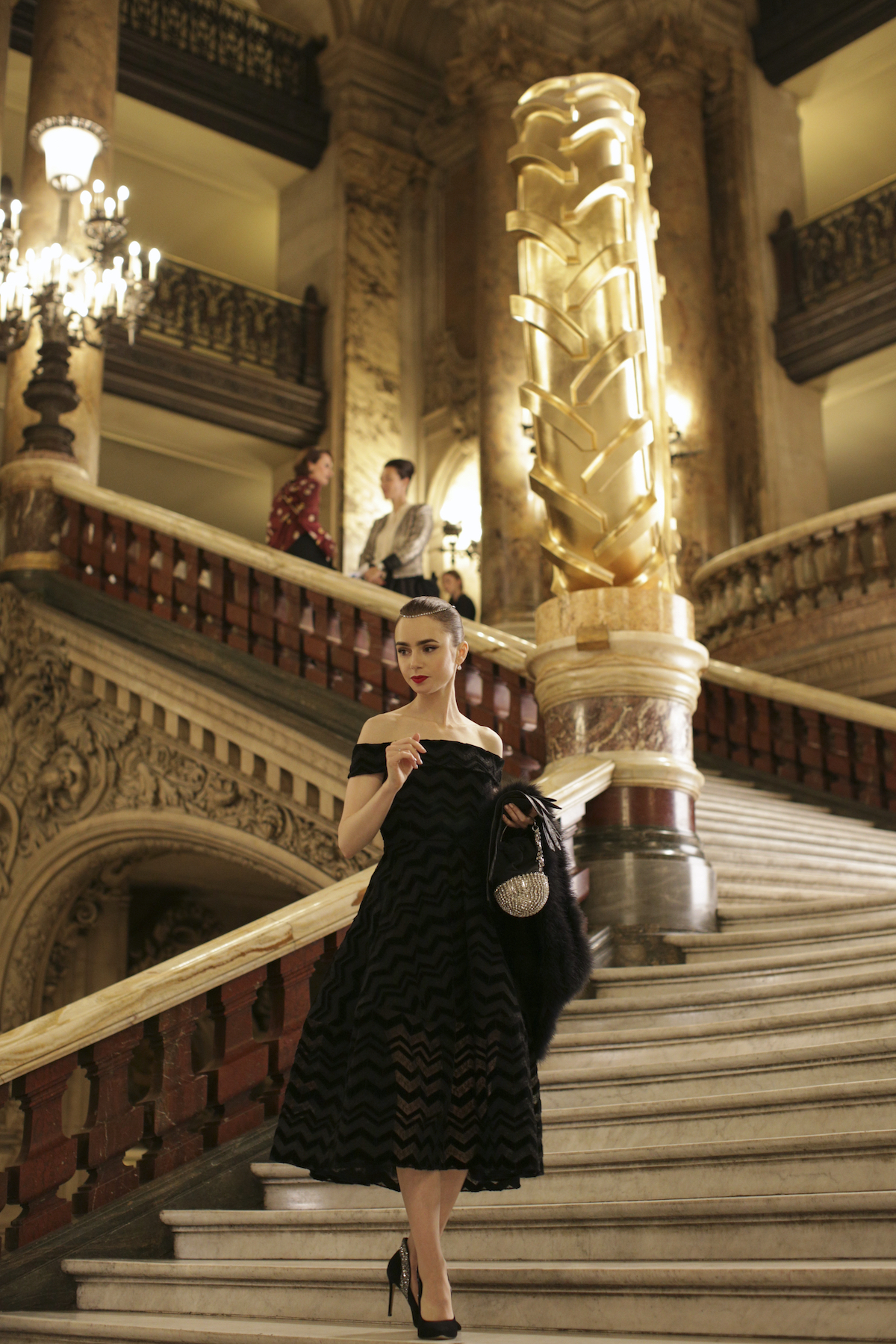 "For me, one of my favorite looks was in the opera house," Collins explained during a Paleyfest NY 2020 panel. "It was an iconic memory for me. Getting to wear that outfit that was reminiscent of Audrey Hepburn with the headpiece." 
Collins enjoyed feeling like she was truly attending an opera performance in her classic look. In fact, shooting that entire sequence "felt like a dream" for Collins. 
"Closing the opera house down and shooting all night, and running up the steps and just like, basically going wild in the opera house felt like a total dream," she added.
Lily Collins also has a favorite accessory from 'Emily in Paris' 
As many Parisiennes have pointed out, Emily's biggest fashion faux pas is committing to too many accessories. Ironically, Collins loved many of the accessories her character used throughout Emily in Paris. 
"An item that specifically meant a lot to me [is Emily's] phone case that looks like a vintage camera," Collins said. She and costume designer Patricia Field likened Emily's extravagant phone case to Carrie Bradshaw's iconic Sex and the City tutu. 
For Collins, the phone case served a bigger purpose than being an accessory. It signified who Emily was as a professional. "I was like, oh my god, because she really takes her job seriously and loves photography," Collins explained. "But [Emily is] also super modern and, young, and fun, and like social media is her thing."