'Emily In Paris' Trolled a Famous Chicago Pizzeria, But Their Clap Back Was Epic
Emily In Paris has seen controversy over its depiction of French culture. But the Netflix series is also getting slammed by Chicagoans for its misrepresentation of their city and its people. 
Not only did the show make quips about Cubs fans and obesity, but it also trolled a famous Windy City pizzeria. Emily Cooper (Lily Collins) may have tried to insult Lou Malnati's, but the beloved Chicago institution clapped back with an epic retort.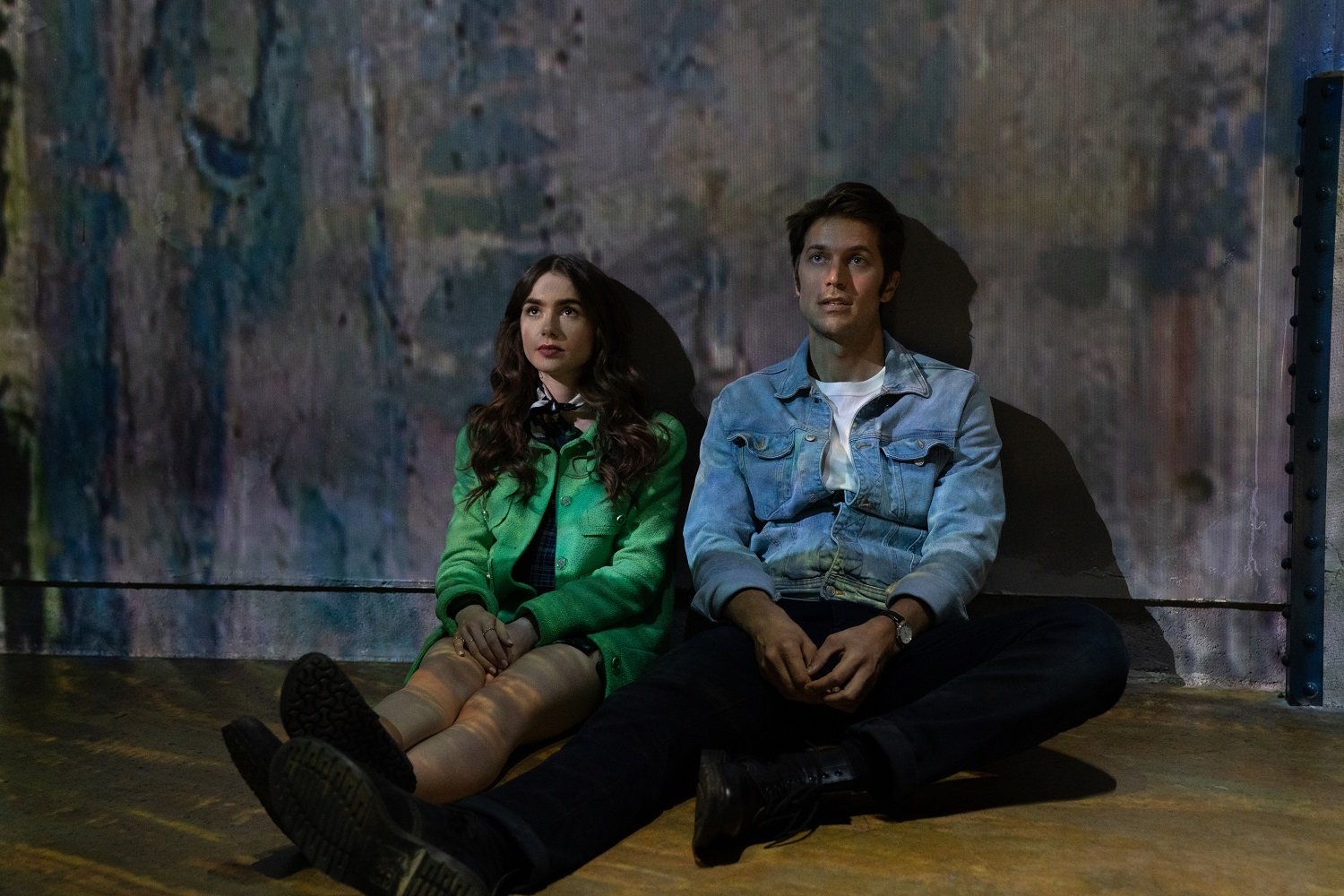 What is 'Emily In Paris' about?
Netflix's new rom-com series, Emily In Paris, is about Emily Cooper, a rising twenty-something marketing executive born and raised in the Chicago suburbs. When her company merges with a French luxury brand, Emily is sent to Paris to revamp their social media approach.
In Paris, Emily starts fresh with new colleagues, friends, and romantic interests. But she also has to learn how to navigate the culture and language of this foreign city.
'Emily In Paris' trolled a famous Chicago pizzeria
Within the first 15 minutes of Episode 1, Emily In Paris trolls the famous Chicago pizza chain, Lou Malnati's. When Emily meets her new boss, he reveals he's visited Chicago and tried their deep-dish pizza.
 "That is our specialty," Emily responds. "We take a lot of pride."
But when her boss suggests the pizza he ate was "disgusting" and tasted like "quiche made out of cement," Emily throws Lou's under the bus. "Oh, no, you must have gone to Lou Malnati's," she replies.
Lou Malnati's clapped back
Chicagoans don't play games when it comes to their pizza, and neither did Lou Malnati's. The pizza chain responded to the Emily In Paris quip on Twitter and suggested that if Emily doesn't like Lou's, she should stay in Paris. 
"Emily In Paris thinks Lou's sucks," Lou Malnati's Twitter account wrote. "We disagree. Try it for yourself. Hate it? #movetoParis."
In another tweet, the pizza chain thanked its loyal customers with a "merci" and a coupon code for online orders. It also posted side-by-side photos of Emily In Paris and their pizza with the message, "Hey Emily…jealous?" 
In a separate statement, Lou Malnati's owner Marc Malnati slammed the Netflix series for taking a jab at the local business during these tough economic times. 
"While the writers of Emily in Paris may not be fans of deep dish pizza or Lou Malnati's in particular, generations of Chicagoans would strongly disagree," he wrote. "Malnati's is always the first to participate in good-natured banter with pizza lovers from New York or California.  However, it feels especially unkind to disparage anyone during these difficult times, given that most restaurants are struggling to hang on."
"We've been serving Chicago's favorite Deep Dish since 1971," Malnati added. "When Netflix's Emily in Paris writers chose to take a shot at Chicagoans and our pizza to try to get a laugh, it felt heartless and not humorous in the midst of Covid-19."