Eminem is Featured on Nas' New Album, and Fans Can't Get Enough
Eminem is one of the greatest rappers of all time. Anytime he hops on a verse, he immediately makes it stand out from the rest. And his latest appearance on Nas's new album, King's Disease II, is no different.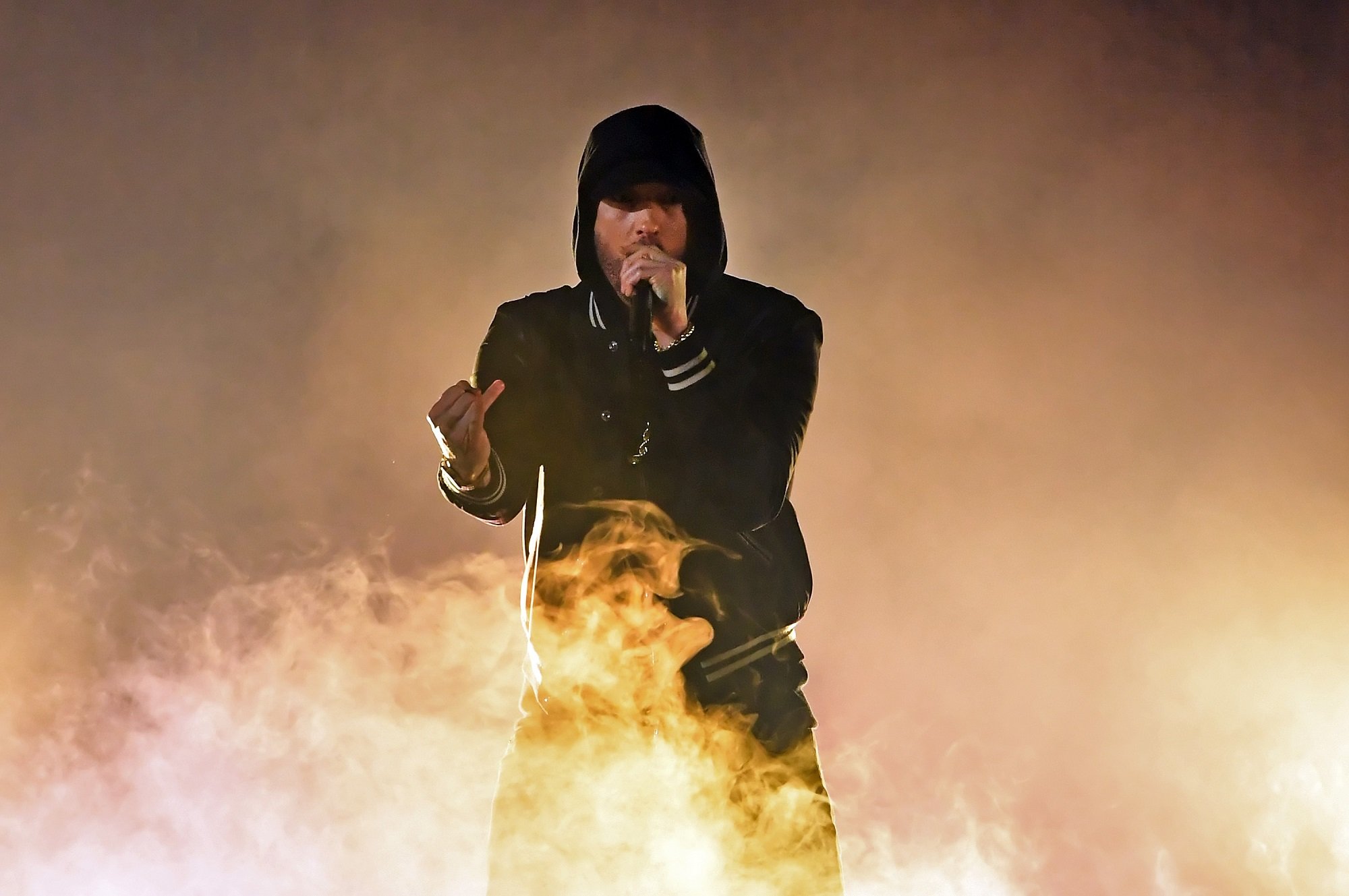 Eminem dropped a verse on 'EPMD2'
Rap fans have been waiting for Nas to drop King's Disease II since August of 2020. But they were in for a special treat when it was revealed that Eminem was on a track, too.
The track that Em dropped a verse on is called "EPMD2." And, in addition to Nas, the track features a verse from EPMD, who are legends of hip hop's golden age.
Mr. Slim Shady was so excited to share his contribution to the song that he took to Twitter to share it.
The track is off Nas's 'King's Disease II'
King's Disease II is the latest album from Nas. It's available now on all streaming and physical platforms.
Eminem and EPMD aren't the only major superstars on the album. According to HypeBeast, Ms. Lauryn Hill, Blxst, YG, Charlie Wilson are also on the album.
Nas didn't even lead off the album promotion with Em's featured track. In fact, his first release off the album is the single, "Rare." The video for "Rare," which accompanied the release, is below.
Marshall Mathers quickly became a Twitter trending topic
As fans know, it doesn't take long for Eminem to become a Twitter trending topic. And, within minutes of the news of King's Disease II's release, Eminem became a worldwide Twitter trending topic. As of this writing, there are more than 25,000 Tweets per minute about The Real Slim Shady.
Em's special guest appearance was immediately boosted by Tweets from celebrities. One such celebrity who tweeted about "EPMD2" was none other than Curtis "50 Cent" Jackson. In typical Fif fashion, he didn't mince words when it came to his onetime mentor.
And Fif's fans wholeheartedly agreed. "Yes sir!! He did his thing and it was amazing," wrote one fan.