Eminem on His Daughter, Feeling Worthless, & Money
Eminem is one of the most famous rappers who ever lived. Surprisingly, his musical prowess is not his proudest accomplishment.
Eminem is known for his popular rap songs, his over-the-top persona, and the numerous controversies he's sparked. He also gets a fair amount of press for his personal life.
His role as a father has received attention in the press and inspired some of his songs. Eminem recently told Mike Tyson he's very "proud" of his daughter for the lifestyle she's living. He's also proud of his ability to raise kids.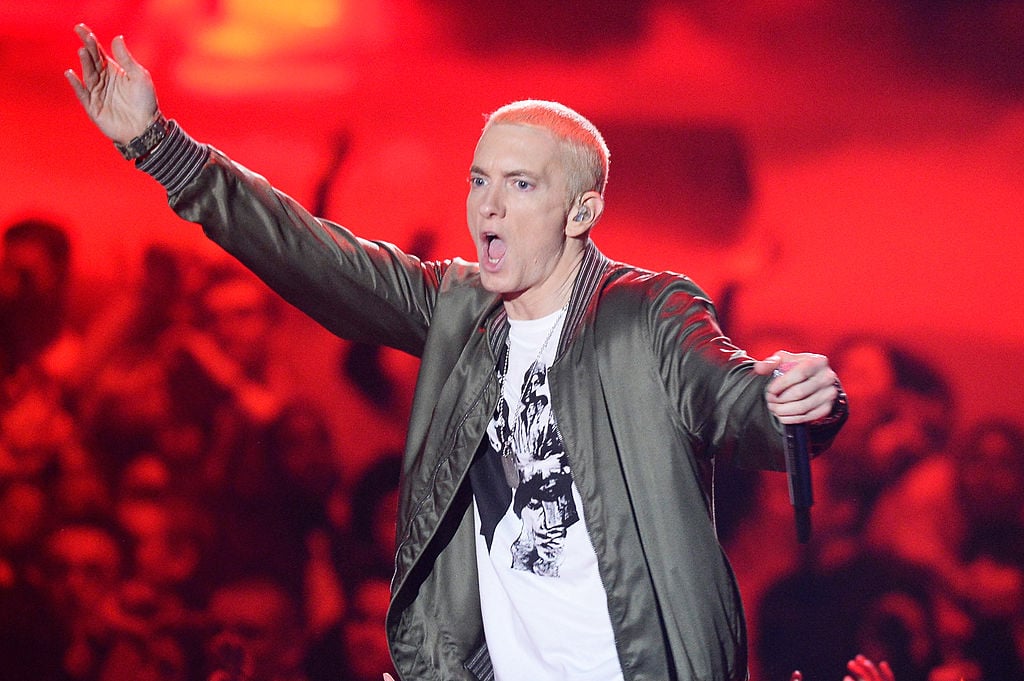 Eminem opens up about his relationship with his daughter
Eminem opened up on Hotboxin' with Mike Tyson. He said he is his pleased his 24-year-old daughter, Hailie, doesn't have any children, just a boyfriend. Eminem also noted his daughter earned a degree in psychology from Michigan State University and graduated with a 3.9 GPA. He's proud of where she is in her life and feels she's grown so much.
He also took some time to reflect on his parenting. "I have a niece that I have helped raised, too, that's … pretty much like a daughter to me, and she is 26. And then I have a younger one that's 17 now. So when I think about my accomplishments like that's probably the thing that I'm the most proud of, you know, is that — is being able to raise kids." He also said he has to keep the children he raises "grounded" in spite of the major celebrity in their family.
Eminem previously reflected on his relationship with "Hailie" in the song "Mockingbird" from his 2004 album Encore. Encore was not the most acclaimed album in the Eminem discography. "Mockingbird" incorporates instrumental elements of the classic nursery rhyme "Hush, Little Baby," a musical idea some fans found interesting and others found hokey. 
Regardless of fans' appraisal of "Mockingbird"'s instrumentation, many were moved by its lyrics. In the song, Eminem raps about trying to keep Hailie shielded from all the drama which surrounds him. He also says he'll always be there for his daughter.
Eminem's other insights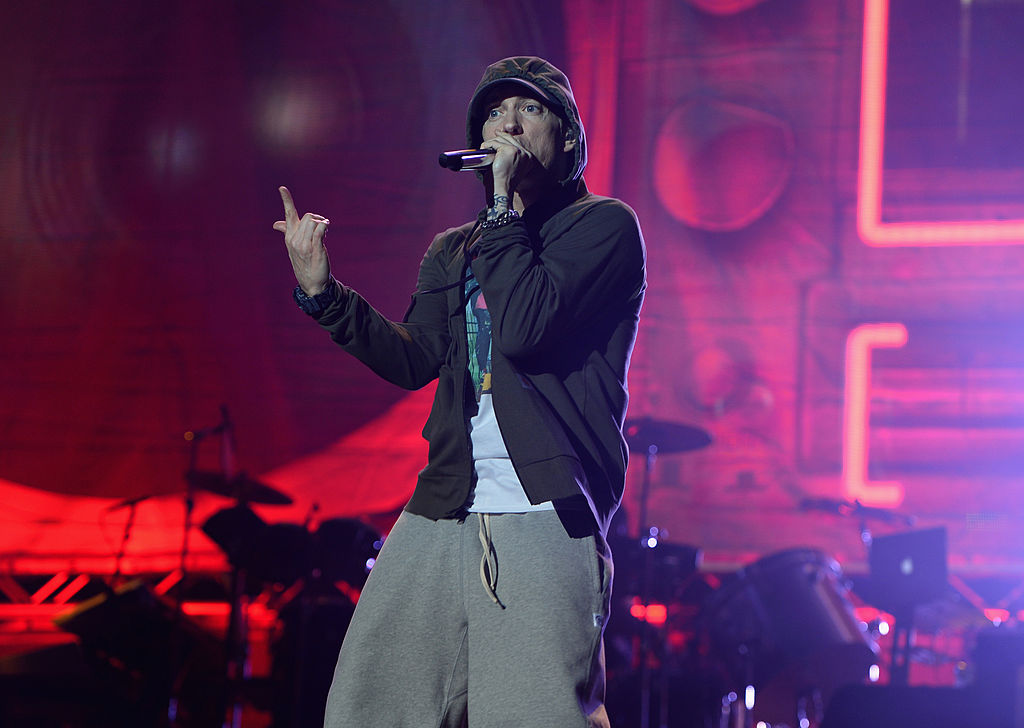 At a different point in his interview with Tyson, Eminem discussed his passion as a musician. He said he once thought he was good at absolutely nothing. However, he discovered his rapping ability and wanted to go all-in on it. He said "Anybody that feels [worthless] and then finds something they're actually good at, that's what makes somebody go for that so hard." Lots of Eminem fans take inspiration from his personal struggles, so hopefully his comment will inspire fans to find what they are good at and work hard.
Eminem also had some advice for his fans. He told Tyson "People also think too that money just buys happiness, that absolutely is not the truth. You've got to be right inside otherwise none of this sh*t means nothing." Eminem hasn't always been a good role model, but those are words to live by.
Also see: Eminem's Biggest Songs