Eminem's Biggest Songs
Eminem has had a massive number of his songs over his two decades in the industry. Which songs were his most successful?
Eminem is one of the most beloved rappers of all time. Over the course of his long career, he has proven himself able to tackle a wide variety of topics with wit and personality. Few modern rappers are as influential as Eminem. Let's look at his most popular songs on the Billboard Hot 100.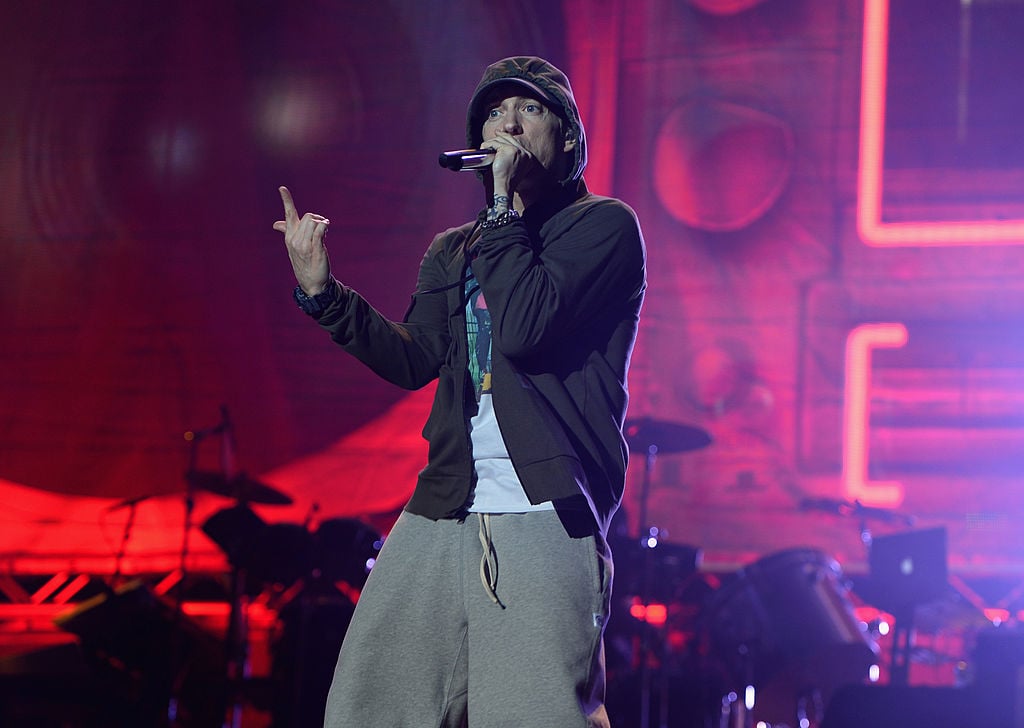 5.'Crack a Bottle'
Eminem's songs sometimes go into very dark, twisted places. Whether he's rapping about obsessed fans or his relationship with his mother, he's never shied away from the dark side of life. "Crack a Bottle," however, is a prime example of Eminem enjoying himself. Assisted by Dr. Dre and 50 Cent, the song is a lively party jam that few could forget.
4. 'Lose Yourself'
"Lose Yourself" might not be Eminem's most popular song, but it's often ranked as one of his best. Not only does the song have an incredible hard rock beat, every line of the track is flawless. Few rappers have ever come close to the song's legendary flow. While the song was introduced to audiences through Eminem's starring vehicle 8 Mile, it works great outside the context of the film, proving that the storytelling in the track is strong and vivid.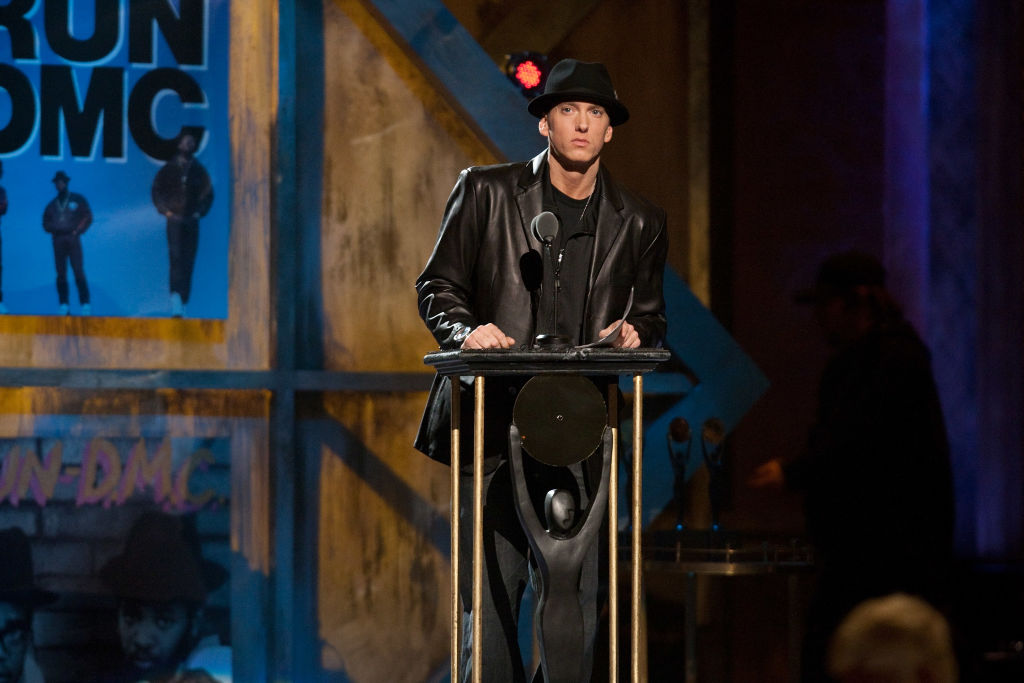 If you are listening to hip-hop in 2006, there's a very good chance that you'll know the song's opening bars by heart, proving that it resonated with people more than most of the other rap songs of the era. It also managed to overshadow the film that it's from, an amazing feat considering how successful that film was.
3. 'Not Afraid'
"Not Afraid" is a very important song in Eminem's career. Early Eminem would channel his fears and frustrations into angry, violent music. "Not Afraid" was the first song where he tried to channel his demons into something positive. The song told listeners that if he was able to overcome his personal struggles, they could too by following his example.
The song's use of a choir was new ground for the rapper and helped the song to stand out among the various club tracks that dominated pop radio in 2010. The song also proved to be surprisingly influential; within the first few months following its release, numerous major stars like Pink, Lady Gaga, Katy Perry, Selena Gomez, and Demi Lovato started releasing their own self empowerment anthems. This proved that Eminem's influence extended far beyond his own genre.
2. 'The Monster'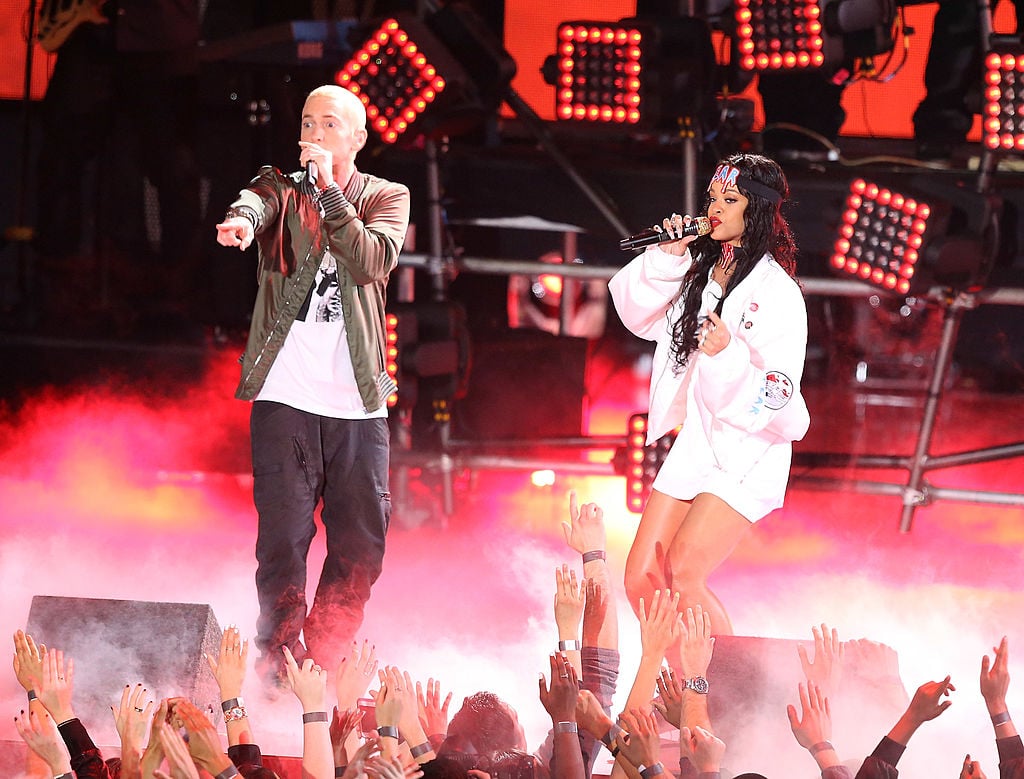 Rihanna has collaborated with numerous rappers. Since her debut. T.I., Nicki Minaj, Jay-Z, Kanye West, Kendrick Lamar and numerous other rappers have been lucky enough to work with the singer. Yet, her collaborations with Eminem stand out among the rest. "The Monster" is a dark yet cheeky meditation on fame that has one of the best hooks in the Eminem or Rihanna discographies.
1. 'Love the Way You Lie'
For better and for worse, Eminem songs are full of brutal honesty. Arguably, he was never more brutally honest then on "Love the Way You Lie." In the song, Eminem details how horrid he was in his past relationships. The song is also helped by Rihanna's amazing work on the chorus; the singer's voice has never sounded as chilling as it did on "Love the Way You Lie."
How to get help: In the U.S., call the RAINN National Sexual Assault Telephone Hotline at 1-800-656-4673 to connect with a trained staff member from a sexual assault service provider in your area.