Emma Chamberlain Has Never Had Meat in Her Diet
Emma Chamberlain burst into the limelight in 2017 when her videos went viral. The YouTube sensation had been on the platform for a while, but her Dollar Store haul video made her instantly famous.
Chamberlain's easygoing videos ooze her outgoing personality, which attracts more fans by the day. The Met Gala enthusiast has been vocal about her diet over the years. Recently, however, the 20-year-old revealed that she's never included meat in her diet.
Emma Chamberlain goes viral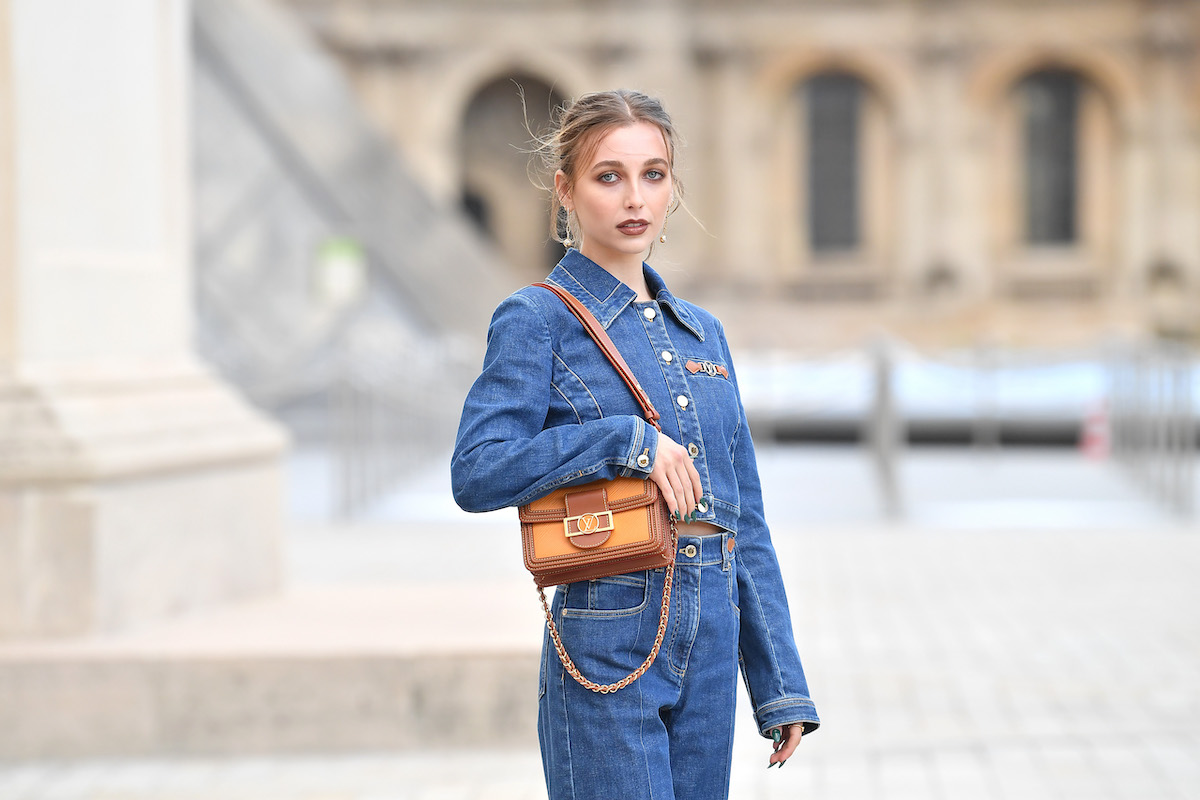 Chamberlain was born in 2001 in San Bruno, California. Her parents divorced when she was five years old. Chamberlain was a member of her high school's cheerleading and track team and took part in competitive cheer for five years.
Chamberlain started making YouTube videos after her father told her to find an activity outside of school that she was passionate about. The YouTube sensation said she'd been feeling very dissatisfied with school, and her father's advice came at the right time.
Then, the teenager started making videos using editing styles defined by zooms. With her father, who is a photographer and artist, Chamberlain was able to create fun videos detailing various aspects of her life.
In 2017, she made a viral video doing a Dollar Store haul. Haul videos were trendy at the time, so the video got a lot of traction. Chamberlain started gaining more followers. Her parents soon realized she had potential and supported her choice to drop out of high school.
Chamberlain moved to LA and focused on her budding career full-time. She currently stands at an impressive 11 million YouTube subscribers and 15 million Instagram followers. The star has a high social media engagement rate that even surpasses social media queen Kim Kardashian's. Chamberlain's YouTube revenue and brand endorsements have earned her a $3 million net worth.
Emma Chamberlain is a retired vegan
For years, Chamberlain has documented her diet. Those who've followed her for a long time know that she's been meatless for a while. Chamberlain recently sat down with Harper's Bazaar to discuss everything she eats daily.
The internet personality revealed she is a vegetarian. She said, "I was vegan for a while but I'm vegetarian. Because I grew up vegetarian, I've never had meat in my diet." Chamberlain notes that she continues with the diet because she is a picky eater. She also shared her disinterest in trying new meat.
In 2018, Chamberlain once filmed a video alongside her Sister Squad mate Ethan Dolan where she tried new meat. In the Youtube video, "Vegetarian Tries Meat For The First Time," Dolan tried to get her to eat chicken burgers and steak, and she wasn't a fan.
Chamberlain was raised on a vegetarian diet, which perhaps explains why she has no particular interest in eating meat. She also revealed in the interview that coffee is a staple in her diet. The 22-year-old said she loves well-cooked eggs and cheese, although she admitted it doesn't agree with her.
Chamberlain's workout routine
Chamberlain has detailed her workout routine in many of her videos, most of them being from 2020's lockdown. Here is a rundown of her workout routine.
The star is a huge fan of cardio exercise. Chamberlain starts off her workouts with jump ropes and recommends doing at least 30 minutes of spin class. Spin classes are known to increase flexibility and mobility, strengthening the core muscles.
She also does full-body strength training exercises, including planks, leg raises, burpees, lunges, and push-ups. It's also notable that she has a background in competitive cheer, which explains her trim physique.
RELATED: Emma Chamberlain Said the Met Gala Was Like the Prom She Never Went to