Emma Chamberlain Has a Secret Ingredient For the Perfect Cortado
Emma Chamberlain is a known coffee lover and the YouTube star and Chamberlain Coffee founder recently revealed her secret ingredient for the perfect cortado.
Emma Chamberlain is one celebrity who isn't shy about her love of coffee. The influencer and YouTube star has been in the spotlight since 2018, when her YouTube channel took off, making her one of the most popular online influencers. Chamberlain has become associated with various fashion and beauty brands, and is consistent in her message of mental health awareness – but those who follow Chamberlain closely know that her real passion is coffee.
After launching her own coffee brand in 2020, Chamberlain has been on a mission to learn everything she can about making the perfect beverage. In December 2021, Chamberlain opened up about one of her favorite coffee drinks, revealing the secret ingredient that she believes makes the "perfect" cortado.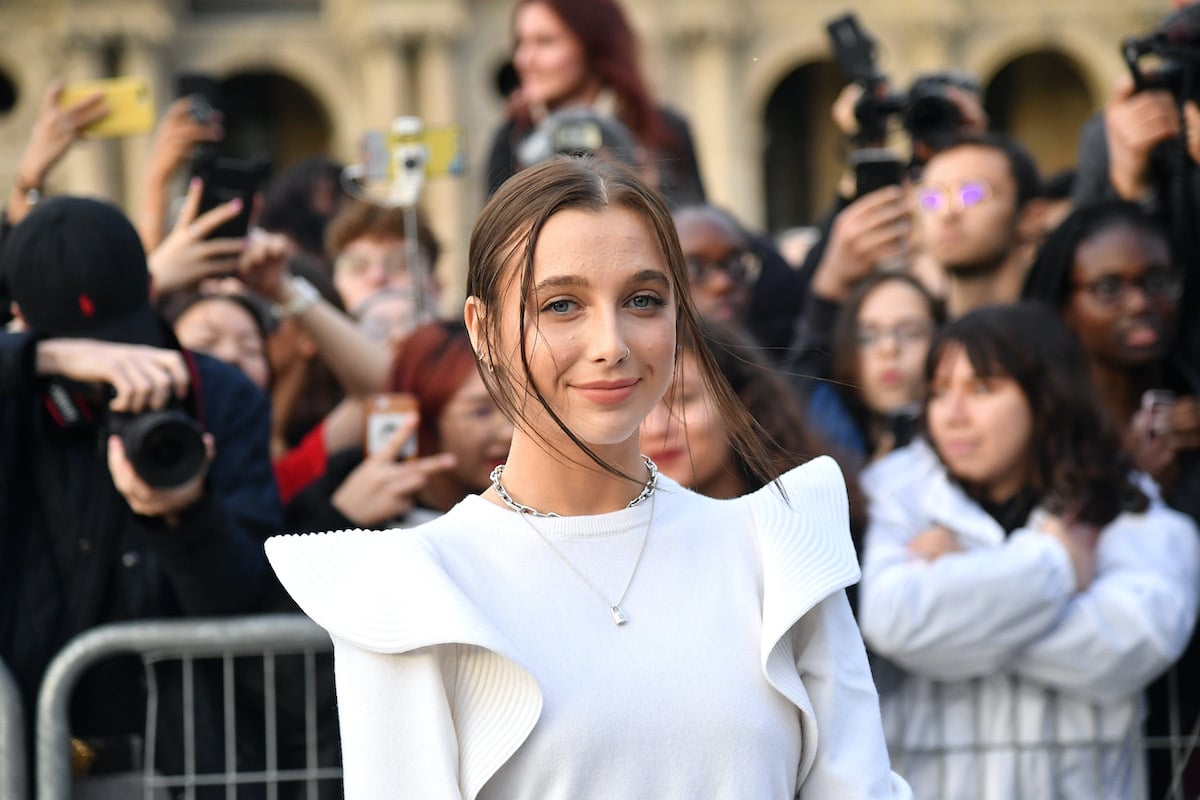 Emma Chamberlain is a well-known coffee aficionado
In 2019, Emma Chamberlain launched Chamberlain Coffee, something that the influencer described as a "dream come true." In a September 2020 interview with Hollywood Life, Chamberlain revealed that, while she's worked on many exciting projects, creating her own coffee brand is a true passion project of hers. "Ever since I started drinking coffee and started going to cafes as kind of an escape for me, this was a dream of mine," Chamberlain said. 
The YouTube star described her brand, which is organic and environmentally conscious, as sustainable and "mindful." As Chamberlain noted, "We really prioritize our impact on the environment, and so we try to make sure that every single product we have is thoughtful of that, and it definitely makes it harder to create new products." She also said that while she's far from a coffee expert, she's heavily involved in the mechanics of creating new blends and formulating delicious drinks.
What did Emma Chamberlain say about her secret ingredient to make the perfect cortado?
In a December 2021 interview with tmrw, Chamberlain discussed one of her favorite drinks, revealing how she makes the "perfect" cortado. "For me, the perfect cortado is … I do have a secret ingredient, obviously, it's pretty simple," Chamberlain said. "It's two shots of espresso, and then milk of choice, but I like to add creamer to my almond milk and then froth that because I find that it makes it creamier and thicker." Chamberlain noted that when she uses just almond milk for the cortado, "it's just not frothy."
According to Coffee Hustle, a cortado is a relatively simple drink that has Spanish origins. Typically, a cortado is made by diluting espresso with warm milk. However, when you choose to amplify the flavor of the cortado, as Chamberlain does, with creamer or syrups, the beverage can take on a deeper, rich flavor.
Emma Chamberlain's favorite coffee brands
Chamberlain has very specific tastes when it comes to the types of coffee that she enjoys at home. As Chamberlain told Refinery29 in September 2020, "I'm not super into very acidic coffee, like coffee that makes you feel like you're going to get heartburn after. I like things that go down easy. That doesn't necessarily mean I like it mild — I do like a very strong cup of coffee." She also admitted that she loves cold brew coffee, especially when combined with the perfect amount of almond milk.
She has her own coffee brand, but there are other brands that the influencer and model likes to support. Chamberlain told tmrw in her December 2021 interview that she's a big fan of Nutpods creamer, which she mixes into a wide variety of coffee drinks. She also always reaches for Califia almond milk, since she typically avoids dairy milk.