Emma Stone Starred Opposite 2 Love Interests 28 Years Her Senior
Age gap casting is not a new concept in Hollywood. Several actors have found themselves cast alongside colleagues with a significant age gap difference.
Some of the actors who get cast in these movies are old enough to have a parental relationship.
May-December romances have been going on since the beginning of cinema, and fans don't seem to mind the age difference if the onscreen couple has fantastic chemistry.
One actress who appears to have tough luck with getting cast with older onscreen significant others is Emma Stone. Stone has starred alongside more senior lover interests twice.
Stone was 'loud and bossy' growing up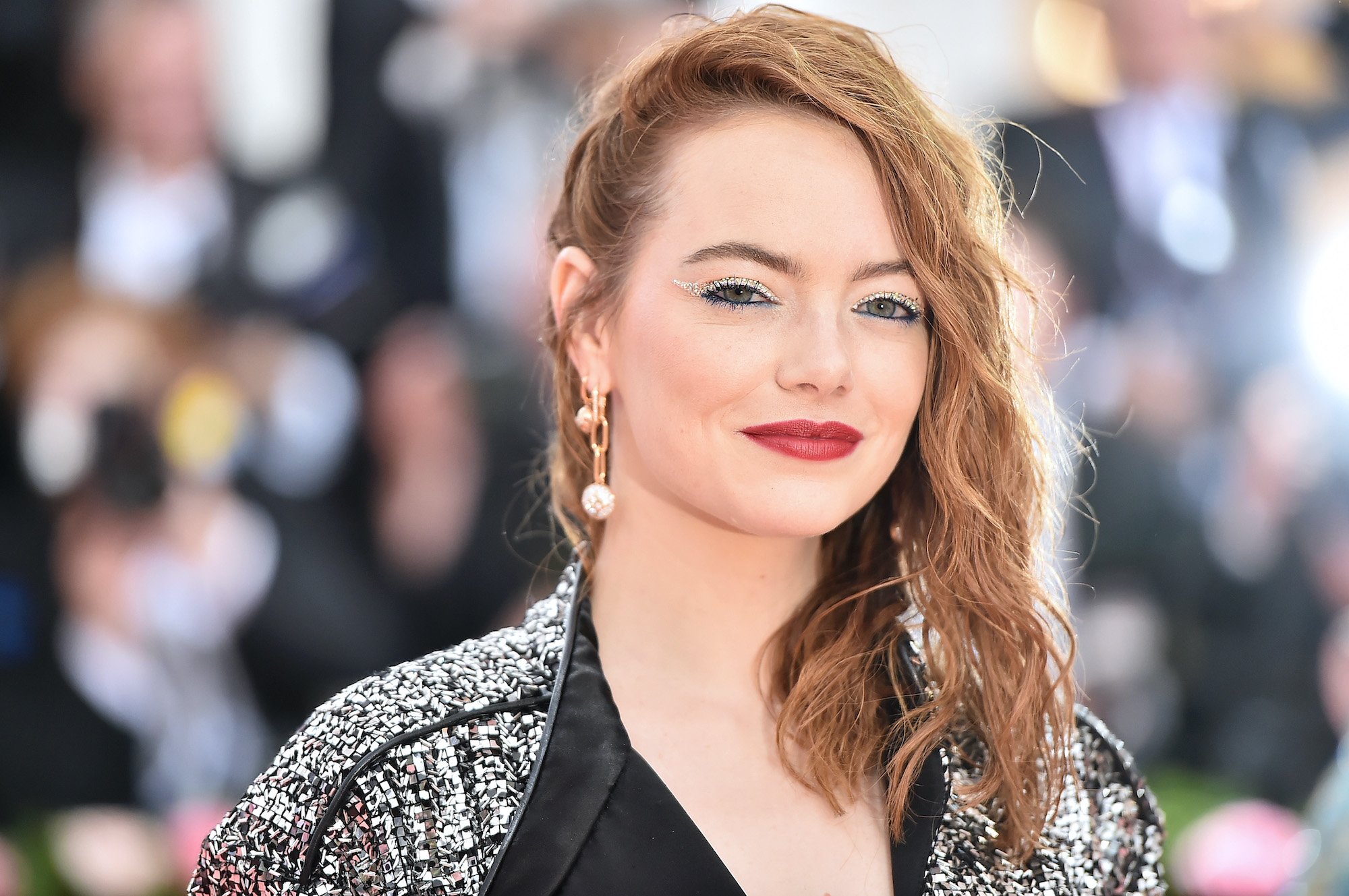 Stone was born in Arizona to Krista Jean and Jeffrey Charles Stone. Her mother is a homemaker, and her father is a founder and CEO of a general contracting company. Stone had baby colic as an infant and therefore cried a lot. She has frequently described herself as "bossy and loud" while growing up.
She attended Cocopah Middle School, and although the actress hated school, she said that she ensured she got all A's due to her "controlling nature." The actress also said that she suffered panic attacks as a child, which led to a significant decline in her self-esteem.
Although she went to therapy to help with the situation, Stone noted that participating in theater helped cure the panic attacks. As a child, Stone was always interested in acting. She originally wanted a career in sketch comedy but thought against it and switched to musical theatre.
The actress attended an all-girl catholic high school but dropped out after one semester to become an actress. After convincing her parents why she wanted to pursue acting, she and her mother moved to Los Angeles to an apartment.
Stone began going for all auditions but landed none. She said that she showed up for almost all Disney auditions wanting to play the daughter unsuccessfully. Between auditioning, Stone enrolled in online high school cases while working at a dog-treat bakery.
Stone had a run of unsuccessful shows before getting her big break
Stone's tv debut was as Laura Partridge in the talent competition show In Search of The New Partridge Family. The retitled show called The New Partridge Family was meant to air in 2004 but remained an unsold pilot.
She then starred in HBO'S Lucky Louie and later auditioned unsuccessfully for the fictional superhero drama Heroes for the role of Claire Bennet. In 2017, Stone appeared in the Fox drama Drive playing Violet Trimble. However, the show got canceled after seven episodes.
In 2007, Stone got her big break starring in the comedy Superbad alongside Jonah Hill and Michael Cera.  Stone, a natural blonde, had to dye her hair to play Hill's love interest. Her performance in the film earned her a Young Hollywood Award for the Exciting New Face category.
Her next film, The Rocker, wasn't successful and was met with heavy criticism. In the 2008 film, Stone played Amelia Stone, a 'straight-faced' bass guitarist. The film was a commercial failure. Stone's next performance was The House Bunny, which received moderate box office success.
She coupled that up with Ghost of Girlfriend's Past, Zombie Land, and perhaps her biggest film yet, Easy A. Stone has since then proven to be a bankable actress, having appeared in shows such as Crazy Stupid Love, The Amazing Spiderman, and La La Land.
Stone has starred opposite two older love interests
In 2014, Stone starred alongside Kingsman actor Colin Firth in Woody Allen's film Magic in the Moonlight. In the movie, the two formed an unlikely pairing, and while Firth doesn't look 53, Stone's youth makes the pairing a bit off. The age gap between Firth and Stone at the time was 28 years.
In the previous year, Stone had appeared alongside Sean Penn in the '40s film Gangster Squad. At the time of filming, Penn was 53 while Stone was 25. Penn and Stone had a 28-year-old age gap between them at the time and Stone was just a few years younger than the actor's real-life daughter.