Emma Stone's Failed 'All That' Audition Had a Demonically-Possessed Babysitter Sketch
Actor Emma Stone auditioned for 'All That' and didn't make the cut. But her trial involved a funky babysitter sketch.
Emma Stone is one of the brightest stars in Hollywood, an actor who has received critical acclaim for her work in movies like The Help and La La Land. A versatile performer who can effortlessly transition from comedic roles to dramatic ones, Stone is known for her sense of humor. As funny as she is, however, Stone missed out on the opportunity to be featured in a hugely popular Nickelodeon series — and as Stone revealed in an interview with Jimmy Fallon, she auditioned for the show with an extraordinary set of characterizations. 
When did 'All That' debut on television?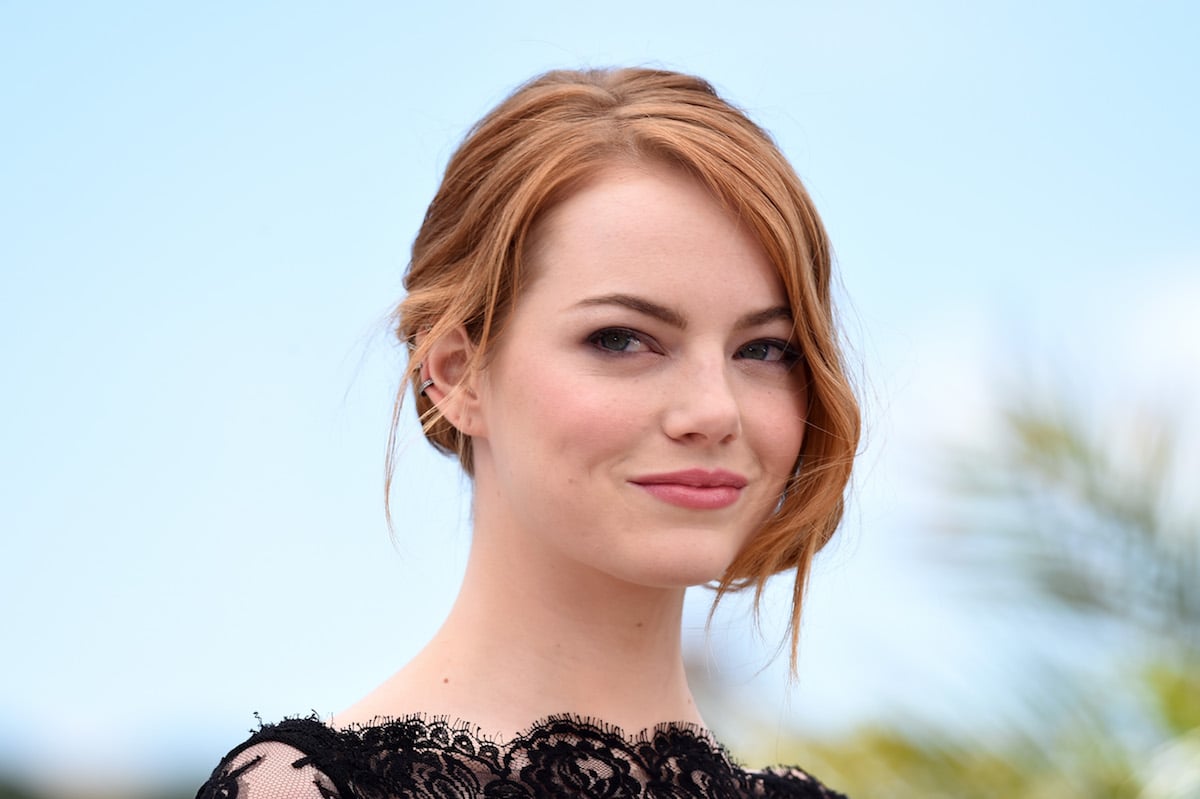 Long before Stone became famous in Hollywood, a show called All That was making waves on Nickelodeon. The series first debuted on the network in 1994 and ran for more than ten years in its original incarnation, introducing a plethora of talented young performers to audiences all across the United States.
All That was conceived as a comedy sketch show that was meant to appeal to a younger audience. Critics praised the show for the diverse cast and the inventive sketches — and young fans enjoyed the over-the-top comedy.
Over the years, All That featured a variety of different performers and launched a merchandising empire, including a feature film and a festival tour. In 2019, a revival of All That was announced, bringing back some of the original participants, including Kenan Thompson, who had acted as a host in the first version, as executive producer. All That remains a cultural touchstone for many people, signaling a time when Nickelodeon, and pop culture, was at its prime. 
Emma Stone auditioned for the cast of 'All That'
Stone was born in Arizona in 1988. As a child, Stone suffered from a variety of health problems as well as social anxiety.
Stone found solace in acting, and by the time she was a pre-teen, she was already a seasoned show business veteran. She got a lot of experience acting in stage productions and eventually began performing with her local theatre's improvisational comedy troupe.
After a few years of experience acting in stage shows, Stone traveled to California to audition for a popular sketch comedy show. As Stone revealed to Jimmy Fallon, she landed an audition for All That when she was only 12 years old.
Stone admitted that she performed in character as three different people, including a demonically-possessed babysitter and "a cheerleader who couldn't spell what she was cheering." Ultimately, Stone didn't land the gig – but she harbors no ill will about the event, telling Jimmy Fallon that "it was a pretty special experience."
Emma Stone went on to achieve stardom
Not getting the job on All That didn't set Emma Stone back too much. In 2004, Stone began landing parts in television projects, primarily made-for-television movies.
However, it wasn't until 2007, when Stone appeared in the comedy Superbad that audiences began to get familiar with Stone. That role quickly led to a slew of other opportunities, and in short order, Stone had appeared in hit films like The House Bunny, Ghosts of Girlfriends Past, and Zombieland. 
In 2010, Stone achieved international stardom with the release of the film comedy Easy A. The film perfectly showcased Stone's comedy chops, and from there, the young actress couldn't be stopped. She has won several major awards during the course of her career, including an Academy Award and a Golden Globe Award. Still, there's no doubt that Stone would have done pretty amazing things if she had the chance to work on All That.