Emma Thompson Rewrote Portions of the 'Pride & Prejudice' Script
Emma Thompson had a secret role in 'Pride & Prejudice': She wrote portions of the script.
The role of actors may appear clear enough when they're performing as a character in front of the cameras, but many of these Hollywood stars are so well versed in entertainment needs that they take on some work behind the scenes as well. From ad libbing a line here and there to totally getting involved with a character rewrite, actors can subtly and not-so-subtly reshape the entertainment that we see on the screen. 
In the case of Pride & Prejudice, Emma Thompson may not have gotten a credited writing role, but she certainly helped turn the film into its final product through some meaningful rewrites. 
Thompson had a starring role in 'Sense & Sensibility'
Back in 1995, another Jane Austen novel was adapted for the big screen, and Thompson played the lead role of Elinor Dashwood. She portrayed the oldest daughter in a family thrown into upheaval when her father dies. Her younger sister, Marianne (Kate Winslet), is trying to navigate life and love in a new locale while Elinor pines after a man who is already promised to another. 
The critically-acclaimed film performed well in the 1996 Oscars. There, it racked up an impressive seven nominations including a Best Actress in a Lead Role and Best Actress in a Supporting Role nod to Thompson and Winslet's talents at bringing the sisters' dramatic story to life. 
While neither woman ended up winning those particular honors, Thompson did walk away with an Oscar for her work — the work behind the scenes, that is. Thompson not only starred in the film, but she also adapted the novel to a screenplay. She earned herself an Academy Award for Best Writing, Screenplay or Material Previously Published or Produced. 
Director Joe Wright wanted help on 'Pride and Prejudice'
Director Joe Wright was working on his adaptation of Pride and Prejudice. The film, which premiered in 2005, starred Keira Knightley as the famous Elizabeth Bennet, and she performed alongside Matthew Macfadyen as Mr. Darcy. 
Wright, knowing that his work would need to stand up against previous adaptations of the famous novel, wanted some help refining the script. With Thompson having established her writing chops by bringing one of Austen's other novels to the big screen, it made sense to turn to her for help. 
According to Mental Floss, Wright recalls, "I turned up nervously on her doorstep with my briefcase, and she had her walking boots on." The pair headed to a bench where "I asked her questions, and she acted bits out for me and explained things to me." Calling Thompson's help "brilliant," Wright leaned heavily on the actor's help — especially for dialogue. In fact, the dialogue in the pivotal scene where Charlotte tells Elizabeth she's engaged to Mr. Collins was entirely Thompson's work. 
Emma Thompson has a history of supporting women in film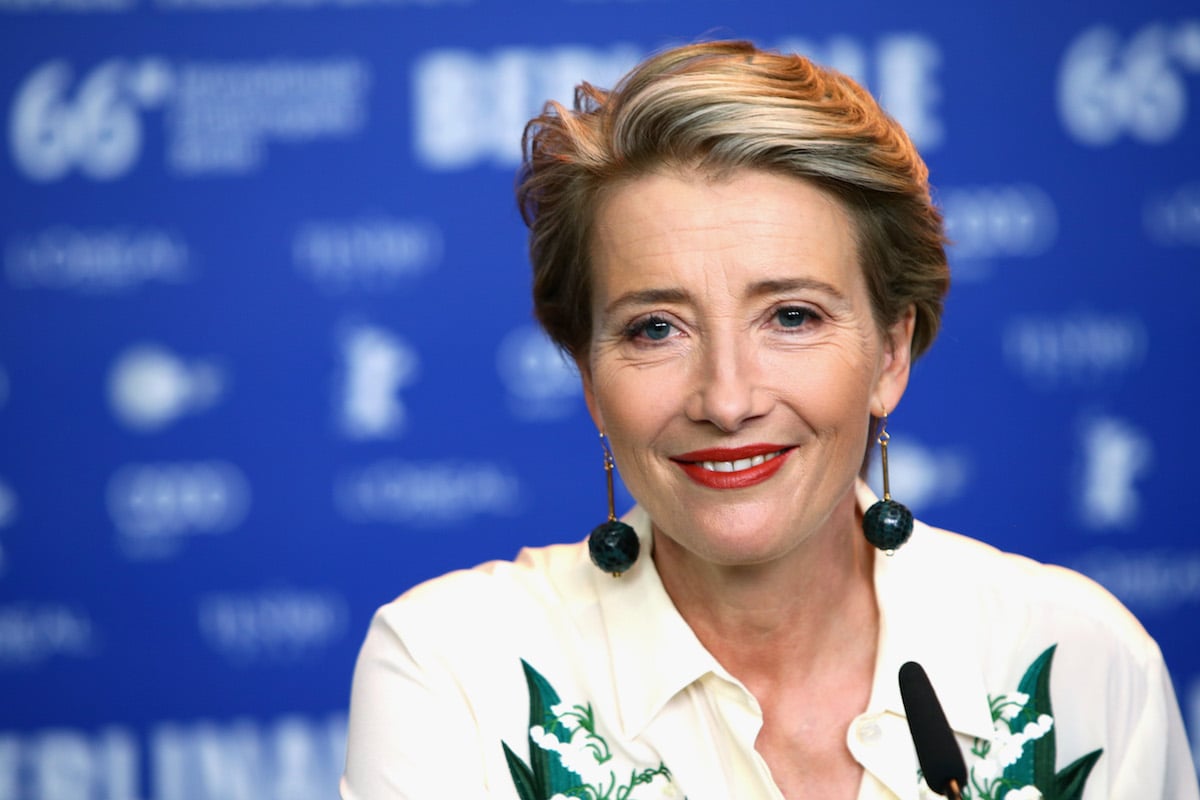 While Thompson's help for the Pride and Prejudice script writing went uncredited, it fits with her tendency to create opportunities for women in film. Thompson has been a vocal advocate for women's emotional range to be allowed on the screen, and she's also fiercely defended younger female actors as they face a world of criticism and doubt. 
Helping to get the portrayal of Elizabeth Bennet — one of the most complex and recognizable women in literary history — just right seems to be right in line with Thompson's interests and passions for the depiction of women in entertainment. As Thompson's own roles have continued to be praised for their emotional honesty and depth, the established actor shows no signs of letting up on her craft.