Emma Watson's 'Harry Potter' Body Double Reminisces About Her 'Big and Frizzy' Hermione Granger Hair: 'It Took About 3 Hours to Do'
In honor of 'Harry Potter's 20th anniversary, Emma Watson's body double reflected on her work on the films. One thing she recalled was the effort that went into Hermione's hair.
The Harry Potter movies have returned to the limelight thanks to HBO Max's Return to Hogwarts special. And in honor of the series' 20th anniversary, everyone from the main stars to those working behind the scenes is reminiscing about the films. Emma Watson's Harry Potter body double even opened up about her experience on set. And according to Flick Miles, getting her hair to resemble Hermione Granger's was quite an undertaking.
'Harry Potter' special shows brief glimpse of Emma Watson's hair routine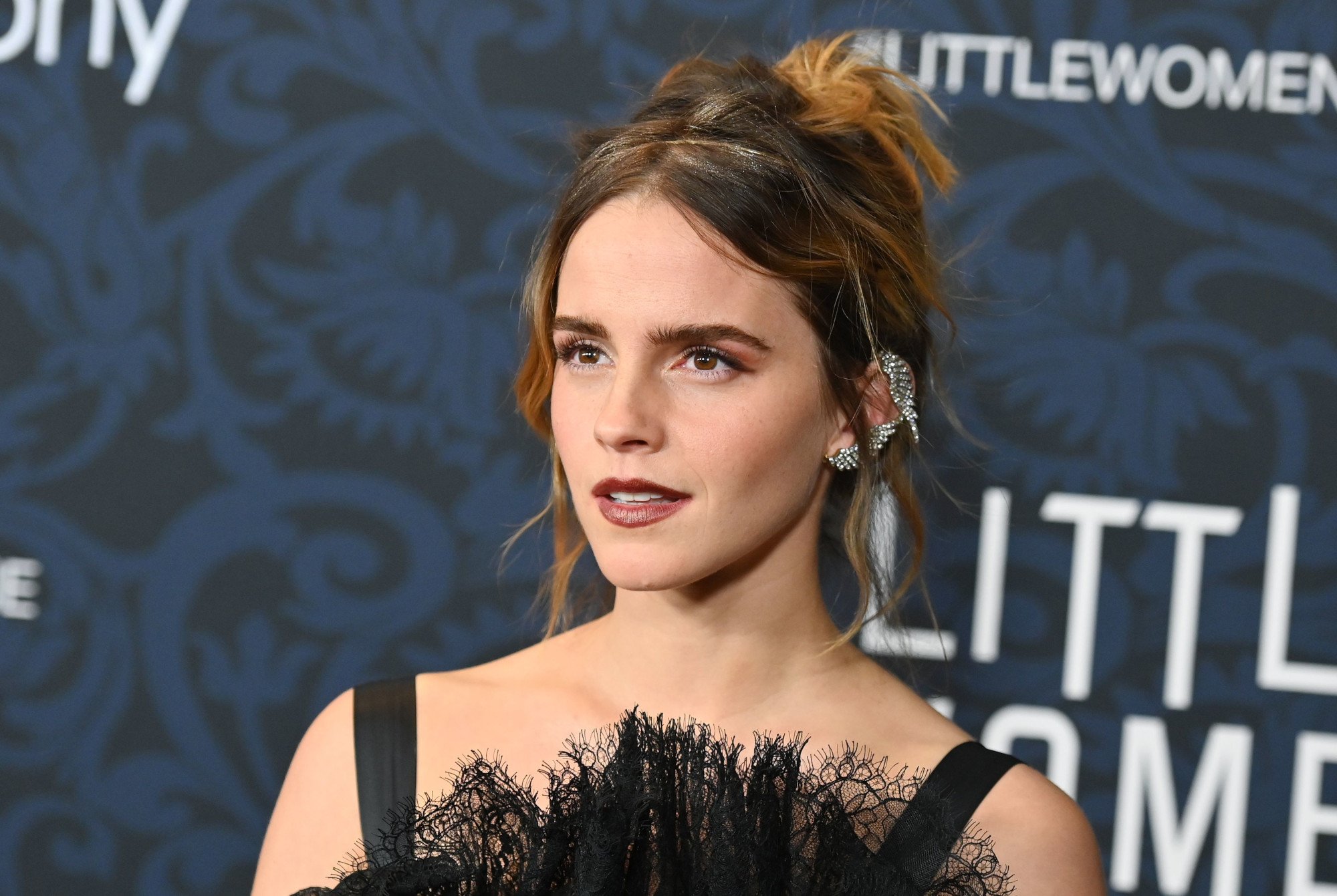 Harry Potter 20th Anniversary: Return to Hogwarts caught fans of the franchise up with well-known cast members like Daniel Radcliffe, Emma Watson, Rupert Grint, and Tom Felton. And each of them shared what it was like being part of the franchise.
Toward the end of the reunion special, fans also got a glimpse of the Harry Potter stars' hair and makeup routines. And even in this short look, it's easy to see how much effort went into making Watson's hair match Hermione Granger's. In the Harry Potter books, Hermione's thick, bushy hair is a staple of her character. And the stylists appear to have gone to great lengths to replicate it.
Watson's body double confirmed as much during a recent interview, where she recalled her own experience behind the scenes. Apparently, getting Hermione's appearance right was no easy feat, especially in the earlier movies.
Flick Miles recalls her Hermione Granger hair in 'Harry Potter'
Emma Watson's body double, Flick Miles, played Hermione Granger alongside her in the first three Harry Potter movies. And like Watson, she recently reminisced about the films in honor of their 20th anniversary.
During an interview with Scottish Daily Express, Miles spoke about her time on set. One thing she emphasized was how long it took to do her hair — the first time, especially, but after the stylists got the hang of it as well:
"I look back and it was so big and frizzy! I remember the first time they ever did my hair, it took about three hours to do. After that, it was only about 45 minutes, but I think they were still experimenting with how they wanted Hermione's hair to look. They would clip in pieces of hair extensions to make it look even bigger and naturally I had the right hair color."
Three hours — and even 45 minutes — is a long time to spend on a hairstyle, but it seems the Harry Potter crew was committed to getting Hermione's right. It seems to have paid off, since Watson's take on the character feels pulled off the page. But did it get any easier as Hermione's hair flattened out?
Hermione Granger's hair gets less unwieldy as the films continue
Although Hermione Granger's hair remains big and bushy for most of the Harry Potter books, Emma Watson's iteration of the character gets a sleeker look as the movies continue. It's particularly noticeable after her makeover in Harry Potter and the Goblet of Fire. But Flick Miles noted that Hermione's hair started looking more contained even in the second and third installments.
"Hermione does tend to get a bit more glamorous as the films go on," she told the Scottish Daily Express.
Still, she reiterated that the whole process was "a lot of work," emphasizing how much effort went into maintaining Hermione's volume in Harry Potter and the Chamber of Secrets. Not only did she sleep with wet cloths in her hair nightly, but she was greeted with an abundance of styling products when she got on set.
The push to get Hermione's look right didn't end after Miles left either. In HBO Max's Harry Potter reunion special, Watson recounted the "pressure" she felt when Hermione had her glow-up in Goblet of Fire. Her look for the Yule Ball was a far cry different from her bushy-haired appearance in the earlier movies. But capturing it came with its own complications.
"I knew it was a big deal, and I was miserable," Watson explained. She continued, "I just knew it was the duckling-becomes-a-swam moment. I knew there was all of this pressure suddenly."
In particular, the actor remembered getting "coached" on her walk down the steps. It took a couple of tries to get it right, proving the crew's dedication extended well beyond her hair. But even if the small details required extra work, it all paid off in the end. The films captured the magic of the source material — so much so that we're still talking about them 20 years later.