Emma Watson Reacts to Baby Picture Error in 'Harry Potter' Reunion Special: 'I Was NOT This Cute'
The Harry Potter movies recently celebrated their 20th anniversary, and HBO Max commemorated the occasion with a reunion special. Harry Potter 20th Anniversary: Return to Hogwarts has been greeted with enthusiasm and controversy. But there's one thing both the viewers and stars are laughing about: a photo of Emma Roberts that accidentally made its way into the Harry Potter special in place of Emma Watson.
Emma Watson returned for HBO Max's 'Harry Potter' reunion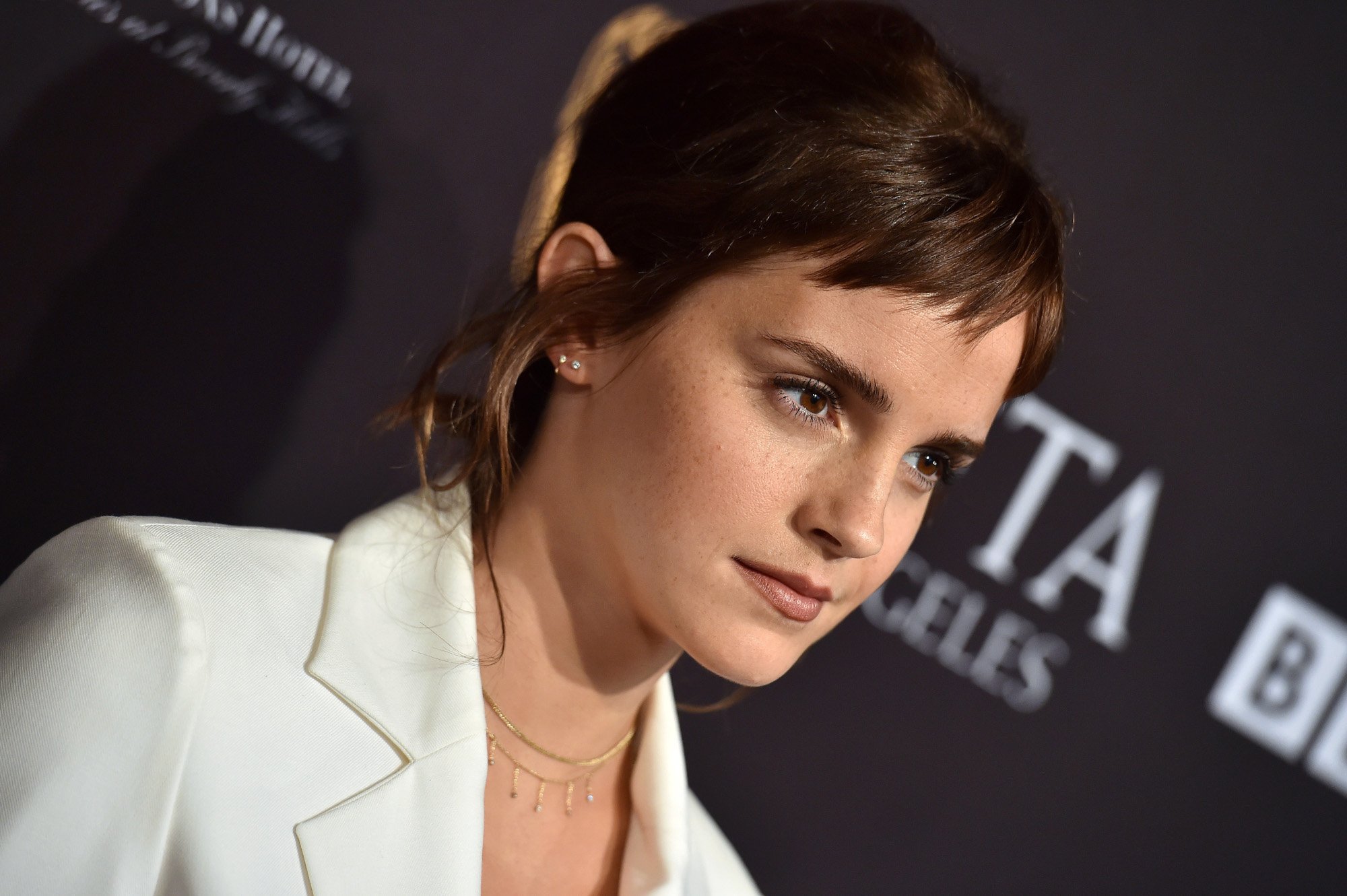 Emma Watson was among the many members of the Harry Potter cast who returned to Hogwarts for HBO Max's reunion special. She was joined by co-stars Daniel Radcliffe, Rupert Grint, and Tom Felton, along with a number of other supporting actors from the franchise.
Return to Hogwarts gave the group a chance to reflect on their time working on the films. It also showed the main trio growing up, chronicling everything from the making of Harry Potter and the Sorcerer's Stone to Harry Potter and the Deathly Hallows.
And while looking back on Watson's career, the special showcased a baby picture of her — except it wasn't Watson's photo that wound up on-screen.
Emma Roberts' baby photo wound up in the special over Emma Watson's
Although the baby photo that appears in the Harry Potter reunion special is labeled as Emma Watson, it's actually a picture of Emma Roberts that mistakenly made its way into the mix.
The photo in question shows Roberts sitting at a table with a pair of Mickey Mouse ears on. It's an endearing shot, but eagle-eyed viewers quickly noticed it wasn't Watson. The internet wasted no time pointing out the error, which the producers later addressed.
In a statement obtained by Entertainment Weekly, they vowed to fix the mistake and thanked fans for pointing it out:
"Well spotted Harry Potter fans! You brought an editing mistake of a mislabeled photograph to our attention. New version up shortly."
Fortunately, it shouldn't be that difficult to edit. And both Watson and Roberts seem amused by the whole mishap.
The 'Harry Potter' star had a hilarious reaction to the mix-up
Following the realization that Emma Roberts' baby photo had found its way into the Harry Potter reunion special, Emma Watson took to Instagram to respond. The actor had a hilarious and sweet reaction to the picture.
"I was NOT this cute," she wrote beneath the shot of Roberts. She also tagged the other Emma, throwing in the hashtag #emmasistersforever.
If nothing else, Watson's post proves she's approaching the situation with humor. However, we'll have to disagree that young Hermione wasn't just as cute. There's plenty of room for both Emmas to shine!
Harry Potter 20th Anniversary: Return to Hogwarts is currently streaming on HBO Max.