Emma Watson Reveals Who Is a Better Kisser: Rupert Grint or Daniel Radcliffe?
While starring in the Harry Potter series, Emma Watson shared a kissing scene with both of her longtime co-stars. In The Deathly Hallows two-parter films, she has an on-screen kiss with Daniel Radcliffe and Rupert Grint. And although she loves both actors, the kissing scenes were highly uncomfortable for Watson.
This is mainly due to the fact that the actors have known each other since childhood. As a result, Watson felt like she was kissing her brothers.
Yikes!
Still, regardless of how much the Potter star wanted to get those lip-locking scenes over with, who does she think is a better kisser? Radcliffe or Grint?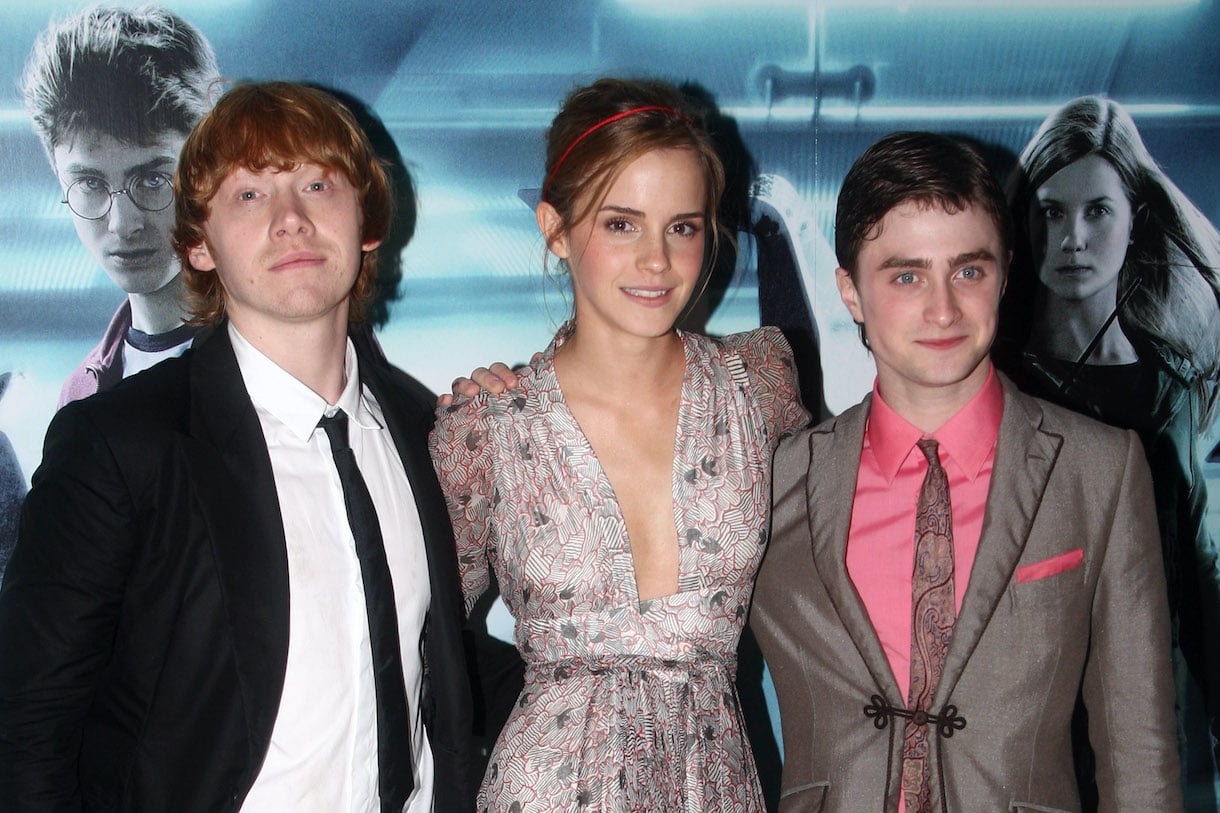 Has Emma Watson ever developed a crush on her 'Harry Potter' co-stars?
While appearing on The Jonathan Ross Show, the talk show host asked Watson if she ever had any romantic feelings for her co-stars.
"The whole 10-year period, I never so much as pecked either one of them (Rupert Grint or Daniel Radcliffe) on the cheek. It was pure friendship," said Watson.
But when Ross brought up Draco Malfoy, she couldn't help but blush.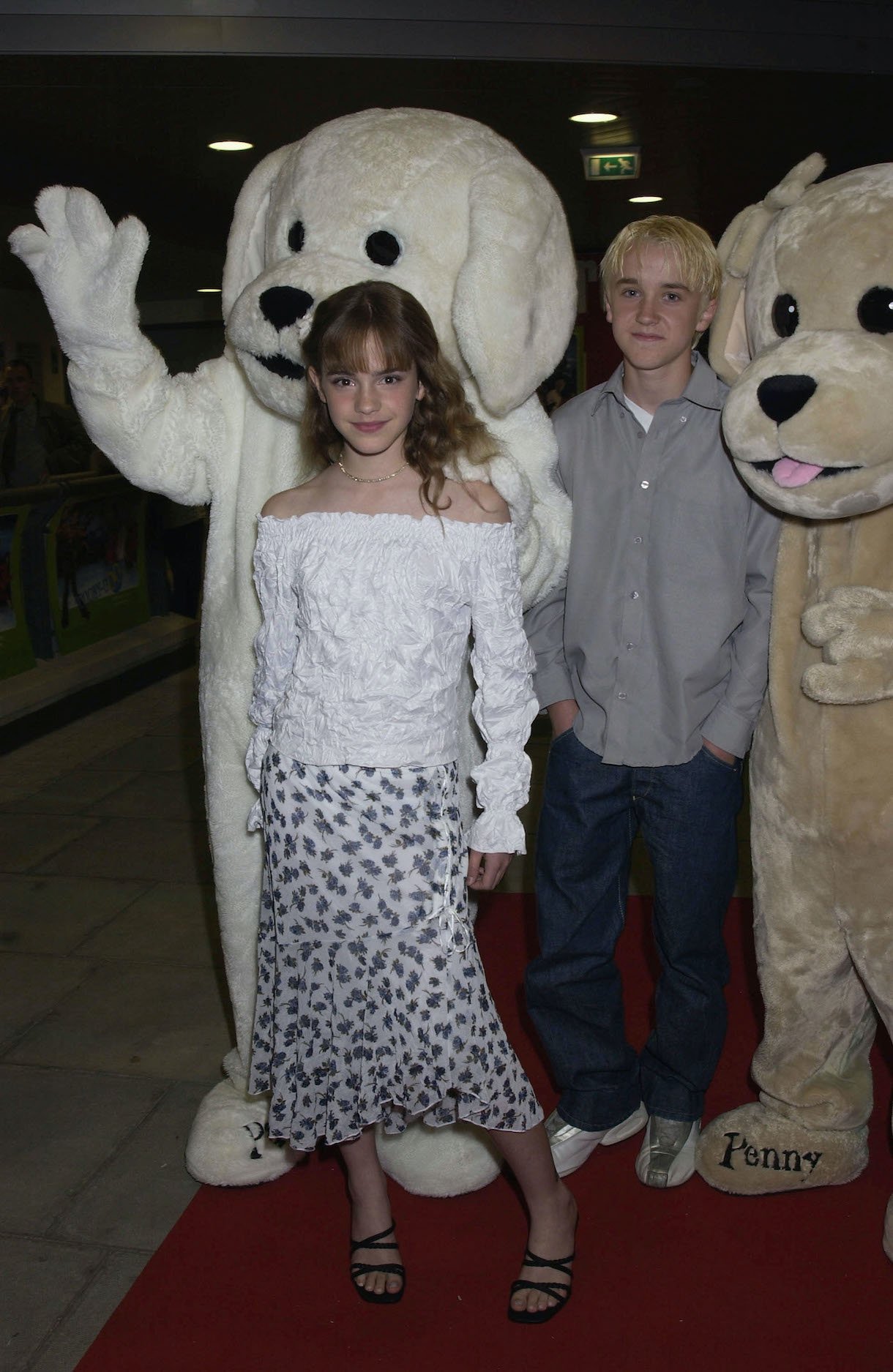 "Between the ages of 10 and 12, I had a really terrible crush on Tom Felton," she admitted. "We love a bad guy, and he was a few years older, and he had a skateboard, and that just did it. He used to do tricks on it. He was so cool."
"He totally knew [I had a crush]," she continued. "And the thing is, he'd turn and go, 'Oh, I see her in a younger sisterly way.' And it just broke my heart. Still does."
"Dramione" shippers, unite!
Emma Watson shares her thoughts about kissing Daniel Radcliffe and Rupert Grint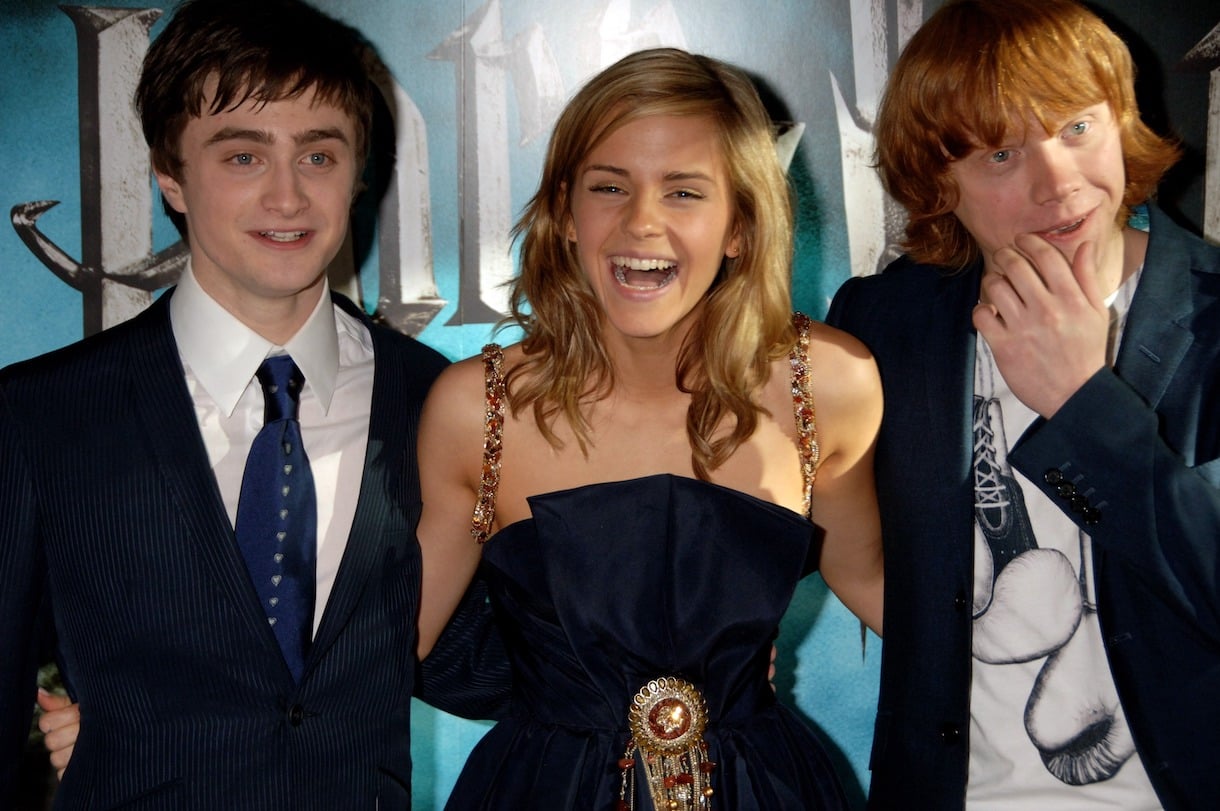 When it comes to Radcliffe, he said Watson was "like an animal" during their lip-locking scene.
"I've just been getting into so much trouble with Emma about this because apparently, I said in an interview that she was like an animal," Radcliffe told MTV News. "I thought it was going to be a kind of a slow, sensual thing, and Emma really went for it."
"It is full-on," Watson said of their kiss. "Actually, I forgot how full-on it was until I saw the movie. I was like, 'Blimey, where did that come from?'"
"It was kind of weird. It is a bit like kissing your sister," Radcliffe admitted. "I'm not complaining! It was good. It was vigorous."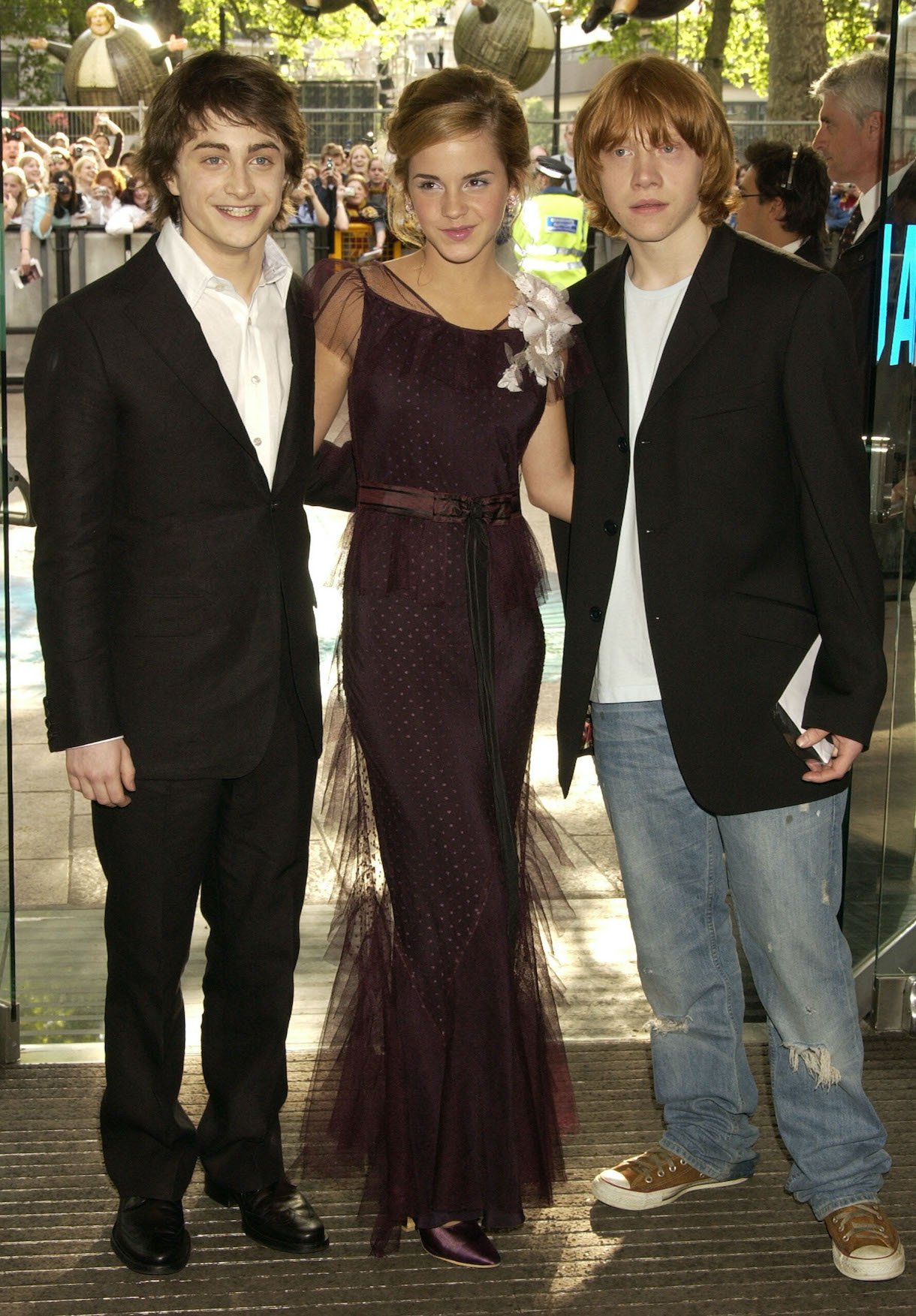 And apparently, Watson's kissing scene with Radcliffe was much better than her scene with Grint.
"Rupert was the weirdest. Dan wasn't so bad," Watson revealed. "Dan and I could sort of have a laugh about it, whereas Rupert's a bit more quiet, so I didn't really know what he was thinking, which made me a bit more nervous."
And apparently, the feeling was mutual for Grint.
Rupert Grint hated kissing Emma Watson in 'Harry Potter'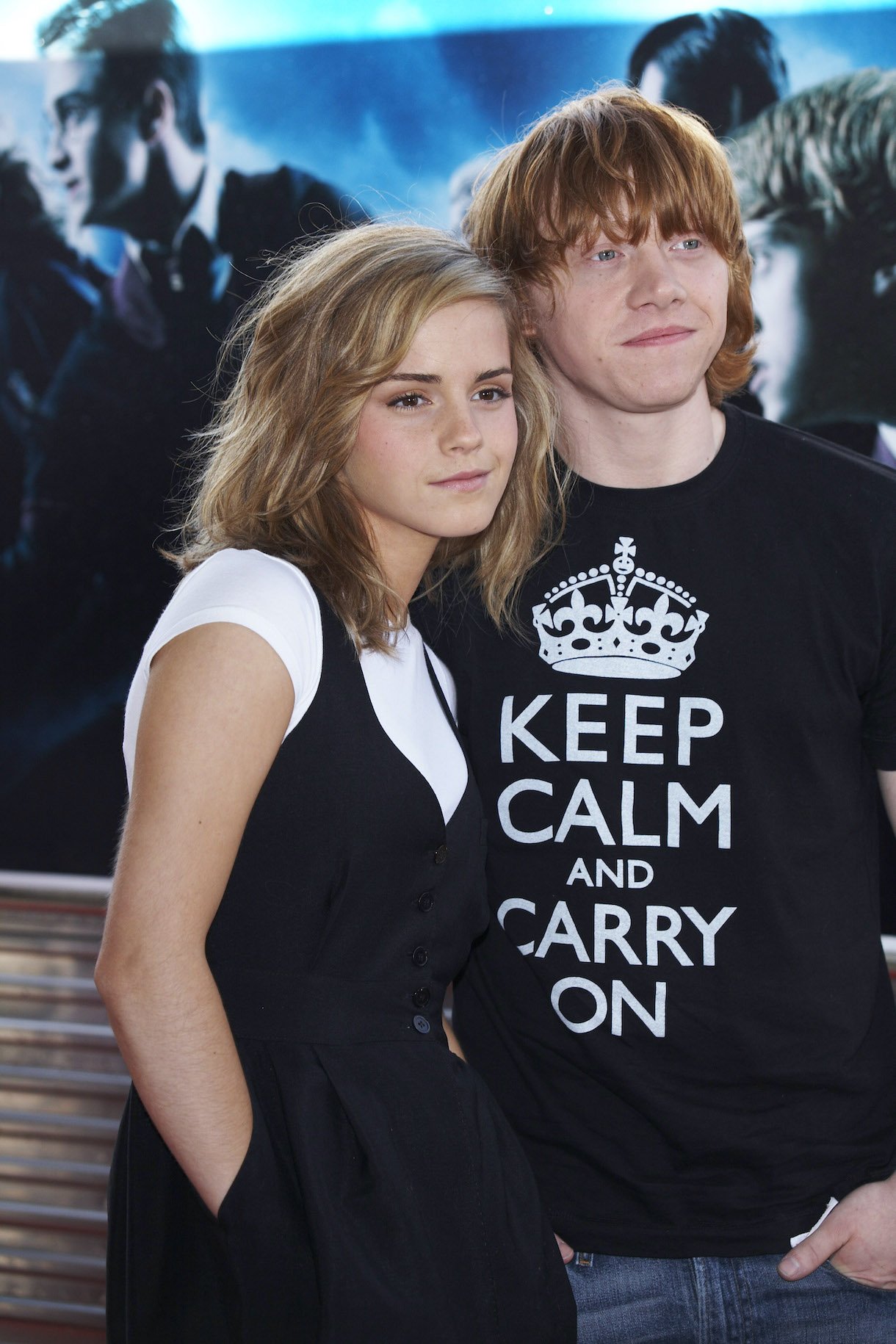 In Harry Potter and The Deathly Hallows, the slow-burn romance that finally comes to fruition for Ron and Hermione is incredibly rewarding for Harry Potter fans. When they finally kiss, it is so gratifying…but for the actors who play Ron and Hermione, they wanted nothing more than to get the scene over with.
"I never look back at that scene," he told People magazine. "I've known Emma since she was literally 9-years-old and we had this very brother-sister relationship. It just felt very surreal."
He continued, saying, "I have a memory of her face getting closer and closer like, 'Oh my god.' I can't really remember anything apart from that."