Why Emma Watson and Rupert Grint Debated Quitting 'Harry Potter'
The 'Harry Potter' films delighted a generation. But what would they have been without Emma Watson and Rupert Grint? Fans almost had to find out.
Fan-favorite actors Emma Watson and Rupert Grint both carved out distinct, exciting careers. But the Harry Potter films link them. Cast in the first movie,  Harry Potter and the Sorcerer's Stone, when they were young children, they grew up alongside their fans, appearing in all eight entries. 
Still, growing up in the spotlight wasn't always easy. In a reunion special released in January 2022, Grint and Watson reflected on the pressure of acting in Harry Potter. And it turns out they both almost quit the franchise at one point. 
Rupert Grint and Emma Watson rose to fame at very early ages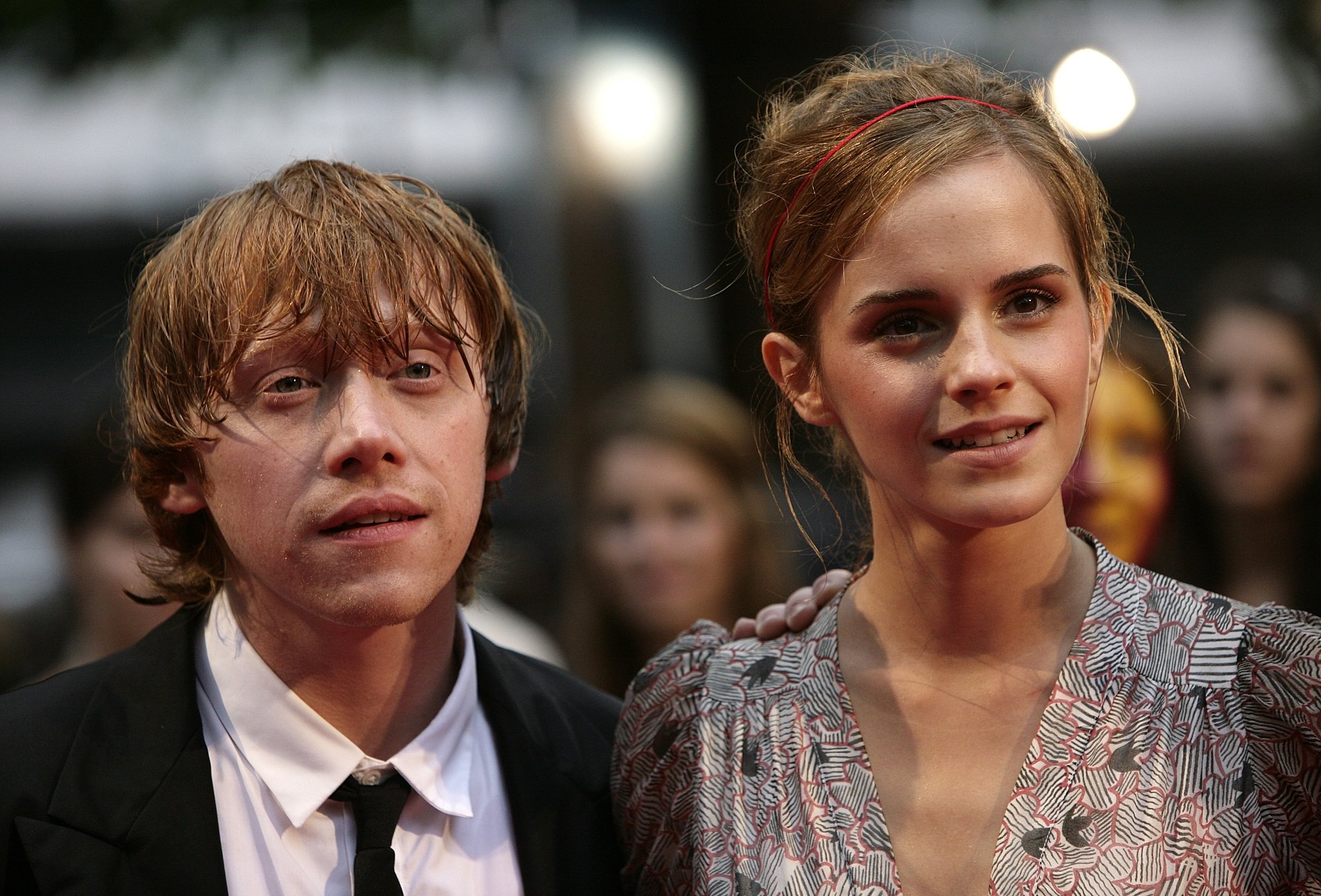 Harry Potter and the Sorcerer's Stone debuted in theaters in 2001. The first adaptation of J. K. Rowling's beloved book series, the movie became a huge success. It made stars out of its young cast members — including Emma Watson and Rupert Grint as Hermione Granger and Ron Weasley. Watson was only 10 years old when cast in the film, while Grint was 11. 
The studio released seven more films over the next decade. And the young cast members grew more and more famous. By the last movie, Harry Potter and the Deathly Hallows, released in 2011, the former child stars had become young adults. 
Why did Grint and Watson consider quitting the 'Harry Potter' franchise?
In the HBO Max reunion special, Grint and Watson opened up about the pressures of starring in the massive franchise. Both admitted to wanting to throw in the towel at one point. As reported by Insider, Grint recalled a specific time when Watson shared with him her concerns, telling his former co-star, "you were considering pulling out. I've never really spoken to you about that."
Watson agreed, noting she "was scared." She asked him if he ever had similar concerns, adding, "I don't know if you ever felt like it got to a tipping point where you were like, 'This is kind of forever now.'" 
Grint stated he frequently thought of stepping back, saying he often experienced moments when he would be "contemplating what life would be like if I called it a day." "The fame thing had finally hit home in a big way," Watson added.
Emma Watson and Rupert Grint have achieved success as performers 
In the end, despite their struggles, both Watson and Grint remained firm fixtures in the Harry Potter films. In the reunion special, Watson said that she received a great deal of support from her co-stars, family, and the fans, acknowledging that no one had to "convince" her to remain with the franchise. 
Following the franchise's end, Watson tried out different genres. She appeared in the adventure drama Noah, satirical crime film The Bling Ring, and the family-friendly live-action remake of Disney's Beauty and the Beast. 
As for Grint, his career post-Harry Potter hasn't reached the heights of Watson's. But it also runs the gambit, from stage productions to movies like Into the White. In 2019, he began appearing in a prominent role in the Apple TV+ series Servant. 
For many fans, both Grint and Watson are examples of child stars who grew into maturity without encountering any significant scandals, remaining true to themselves all the while.