Emmy Awards: 'RuPaul's Drag Race' Brings Home Multiple Wins, but Can the Show Beat 'The Amazing Race'?
RuPaul's Drag Race is a reality competition series from drag queen, actor, model, and TV personality RuPaul Andre Charles. So far, the multi-talented RuPaul has been recognized with multiple Emmys at the Creative Arts Emmy Awards. But with the ceremony continuing this weekend, the reality competition series could take home more wins and beat out Emmy royalty The Amazing Race.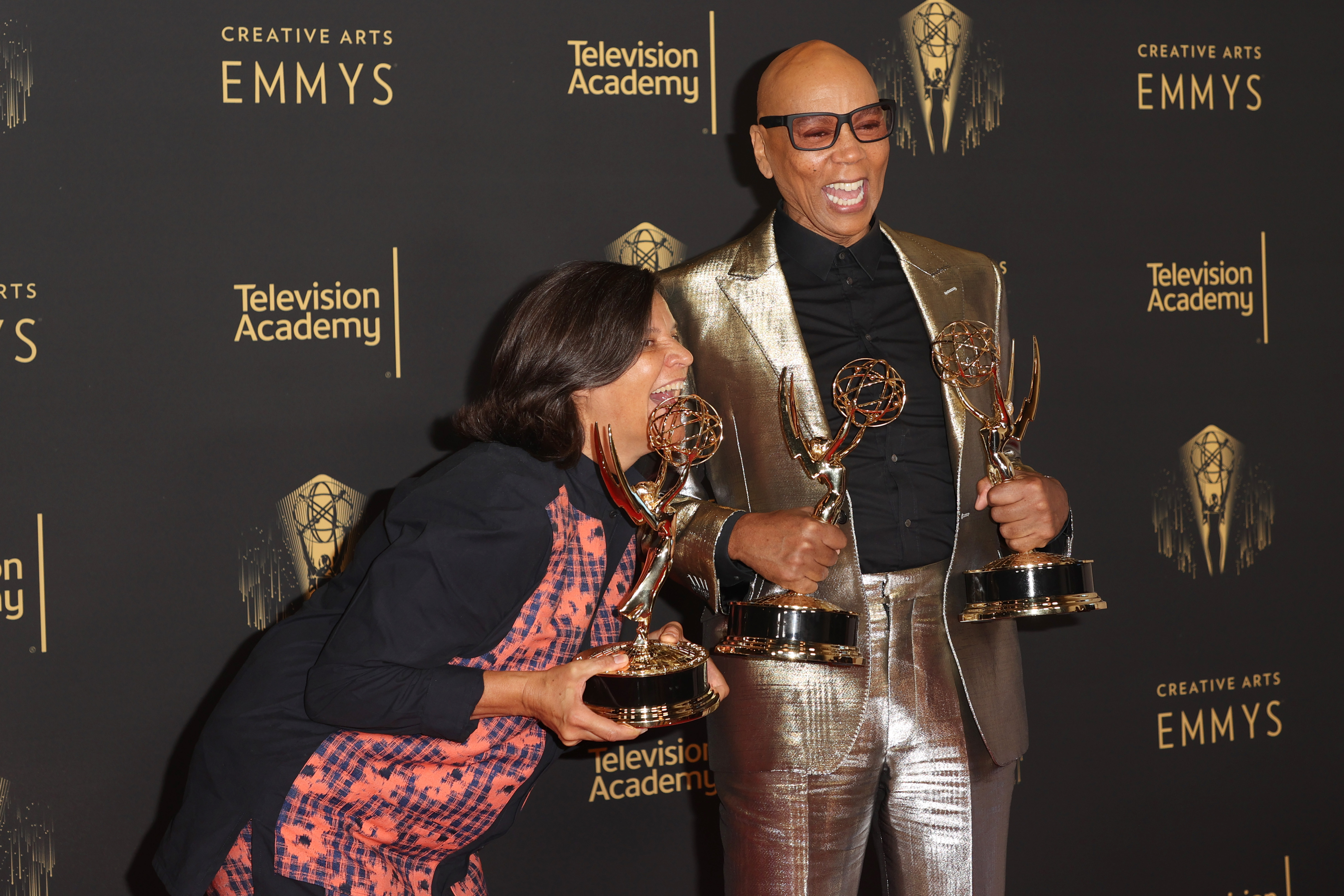 RuPaul recognized at the 2021 Emmys for Outstanding Host
The 73rd Annual Primetime Creative Arts Emmy Awards took place on Sept. 11 and 12, 2021. The combined ceremonies will air on Saturday, Sept. 18 on FXX before the Emmy Awards on Sunday, Sept. 19. 
RuPaul took home the win for Outstanding Host for a Reality or Competition Program. "I started in television 40 years ago on a public access station in Atlanta, Georgia," he said during his acceptance speech (via Deadline). "A little show called The American Music Show. They were so kind to me to have me do my hard yards there years ago, and I want to thank them for being so kind to me and all the people in this business who've been kind." 
To date, RuPaul places "sweetness and kindness" at the top of his "human virtues" list. "After that would be a big fat a**," he concluded. "Thank you so much for this award."
'RuPaul's Drag Race' brings home several wins at the 2021 Emmys
In addition to RuPaul's recognition, RuPaul's Drag Race Untucked won Outstanding Unstructured Reality Program,. Goloka Bolte and Ethan Petersen of RuPaul's Drag Race also won for Outstanding Casting for a Reality Program. 
RuPaul's Drag Race's Nick Murray was recognized for Outstanding Directing for the "Gettin' Lucky" episode. Plus, Jamie Martin, Paul Cross, Ryan Mallick, and Michael Roha won for Outstanding Picture Editing For A Structured Reality Or Competition Program.
If this winning stream continues, RuPaul could be the first person of color to win 11 Emmys. He is currently tied with cinematographer Donald A. Morgan for most Emmy wins by a person of color. 
'RuPaul's Drag Race' versus 'The Amazing Race' for Outstanding Competition Program
There's still time for Drag Race to take home the win for Outstanding Competition Program. The show is up against Nailed It!, The Voice, Top Chef, and 10-time Emmy winner The Amazing Race. If RuPaul's Drag Race wins, the competition series will tie with The Voice for second place on the all-time winner's list.
The Amazing Race hasn't won for Outstanding Competition Program since 2014, but this could be the year the series takes back the title. Tune in to the Emmy Awards on Sept. 19 to find out who will win the category.
'RuPaul's Drag Race' and 'RuPaul's Secret Celebrity Drag Race' to return 
"The record-breaking competition series RuPaul's Drag Race will introduce a new group of talented queens for an iconic 14th season," a press release from VH1 reads. 
"I am extremely grateful to all the amazing and talented Drag Race queens – past, present, and future – that continue to inspire us to find new ways to tell their stories," said RuPaul. "Through love, light, and laughter, they remind all of us that the most powerful thing you can do is to become the image of your own imagination."
The network also greenlit a second season of RuPaul's Secret Celebrity Drag Race. A new batch of unexpected celebrities will compete to become America's Next Celeb Drag Superstar and donate to the charity of their choice.
At the time of publication premiere dates for both shows have yet to be announced. Tune in to the Primetime Emmy Awards on Sept. 19 on CBS to find out if RuPaul's Drag Race brings home any more wins.