Emmy Frontrunner Michael K. Williams' Family Has a Plan If He Wins for 'Lovecraft Country'
Michael K. Williams is nominated for an Emmy this year, but the late actor won't be around to celebrate. Williams was found dead on Sept. 6 — less than two weeks before the 73rd Primetime Emmy Awards. If he wins Outstanding Supporting Actor in a Drama Series for his work in Lovecraft Country, his family plans for the award. Here's what we know.
Michael K. Williams had Emmy nominations before 'Lovecraft Country'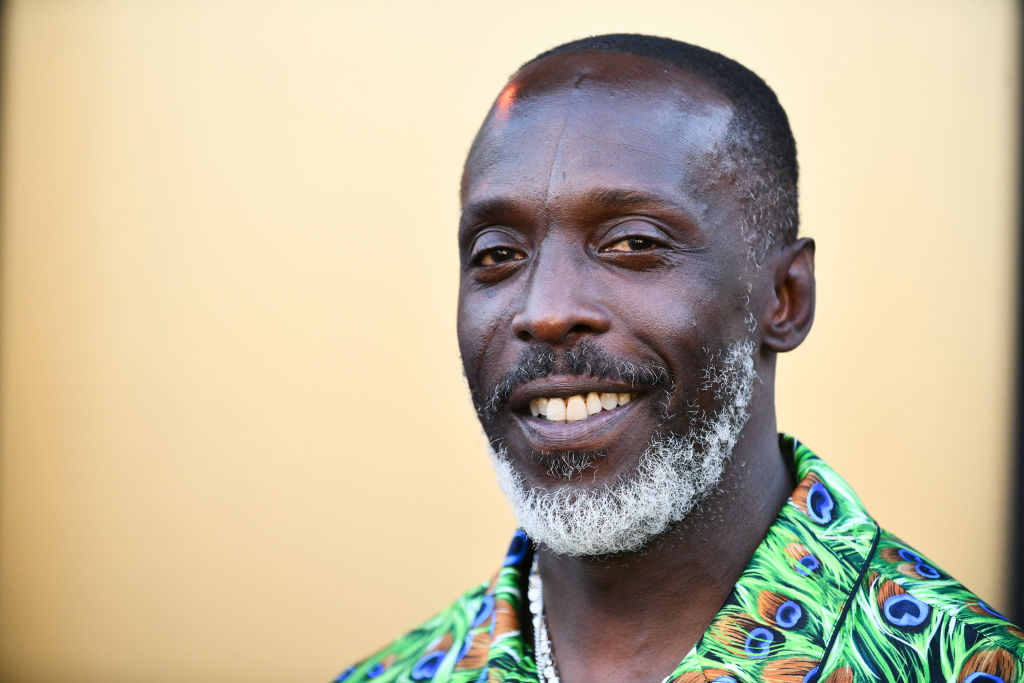 Highly regarded as an Emmys frontrunner to contend with, Williams' acclaimed work transcends Lovecraft Country. Long before the actor found his role as Montrose Freeman, Williams had success in shows like The Wire, When They See Us, Vice, The Night Of, and Bessie. The actor, still rising in Hollywood ranks, remained close to his place of origin.
"He had another apartment in Williamsburg," friend Alvin "Supa" Washington told the New York Post about how down-to-earth Williams remained even after superstardom. "But he stayed here a lot."
Neighbor Christina Reppert said she'll miss a star, "who was so generous and so friendly that it was a shock. My sister, who has a disability, was visiting, and he would reach out to help her."
The actor will be missed by many. If he were to win the Emmy, his family knows exactly how they'll handle it.
Family will accept an Emmy on Williams' behalf
According to The Hollywood Reporter, a win for Williams posthumous would be accepted by his nephew, Dominic Dupont. The actor has yet to win an Emmy but has five nominations to his name. One of which, Vice, showcased Dupont's 20+ years in prison for murder (before Andrew Cuomo commuted his sentence). The act led to a reform to address mass incarceration.
"Michael was instrumental in helping me get through the process of the prison experience," Dupont said via New York Post. He added that Williams "would work really hard to be a mentor to me and encourage me to stay focused on the important things" and was "helping me make a successful transition back into the community."
Will Williams win the Emmy? The competition this year is fierce. For Williams' category, he's against: Giancarlo Esposito, The Mandalorian (Disney+), O.T. Fagbenle, The Handmaid's Tale (Hulu), John Lithgow, Perry Mason (HBO), Tobias Menzies, The Crown (Netflix), Max Minghella, The Handmaid's Tale (Hulu), Chris Sullivan, This Is Us (NBC), and Bradley Whitford, The Handmaid's Tale (Hulu).
Friends and family say Williams doesn't need an Emmy for 'Lovecraft Country'
Whether Williams wins or not, his family doesn't think he needs it.
"Seeing him win the Emmy would be so beautiful," Washington said. "Winning it when he was alive would be sweet. This will be bittersweet, but, nevertheless, it will top off his legacy."
Old friend LaBril McFadden also weighed in, saying: "Of course I will be rooting for him, but at the end of the day, he doesn't need the award. His heart is his biggest trophy."
Williams' neighbors in East Flatbush, where he grew up, and Williamsburg, where he was found dead, will be watching and cheering for the star.
The 73rd Primetime Emmy Wards airs Sun., Sept. 19, at 8:00 p.m. ET on CBS.