Who Is Emmy Nominee Mj Rodriguez's Boyfriend Stephen and How Long Have They Been Together?
On July 13, 2021, actor Mj Rodriguez made history when she became the first transgender woman nominated for a Primetime Emmy Award in a lead acting category. Upon learning of her Emmys nod, the Pose star couldn't contain her excitement as she jumped around her kitchen with her family by her side. Among those there to experience her history-making moment was Rodriguez's boyfriend, who fans have seen pop up on her social media accounts every now and then.
So, who is the Emmy nominee's beau, and how long have they been together? Here's everything we know.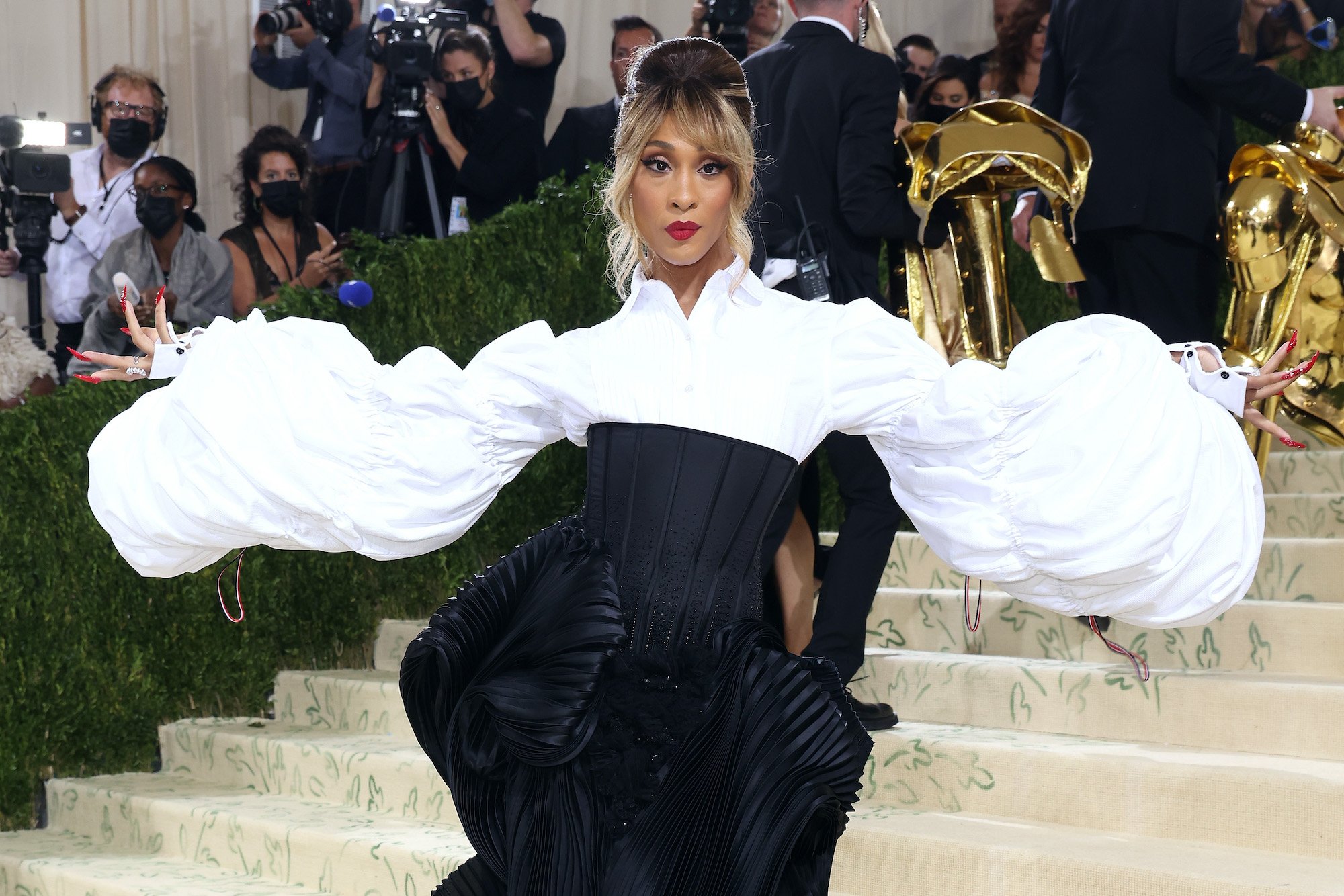 Mj Rodriguez first introduced her boyfriend to the world in February 2020
Since her rise to fame, Mj Rodriguez has proven that she is a force to be reckoned with. The actor became a household name thanks to her role as Blanca Evangelista, a house mother and nurse, in FX's ballroom culture-historical drama series Pose.
Over the last few years, Rodriguez (whose full name is Michaela Antonia Jaé Rodriguez) has garnered critical acclaim for her role as Blanca and has since been enjoying the high life.
RELATED: Emmys 2021: What Is 'Pose' Star MJ Rodriguez's Net Worth?
But despite her immense fame, Rodriguez still keeps her personal life private.
Though she hardly shares sneak peeks into her daily happenings, the actor has given a few glimpses into her love life.
In February 2020, Mj Rodriguez introduced her boyfriend, Stephen, to fans in a sweet Valentine's Day post she shared on Instagram.
According to Gay Times, Rodriguez posted a slideshow of some of her and Stephen's most adorable moments together along with a caption that read, "They'll try to hold you back. They will say [you're] wrong, but they will NEVER UNDERSTAND, the journey that [you're] on. Baby I wouldn't choose it any other way. I love you."
She continued, "I feel like I can be my truest self when I am around you. You have shown me what love truly looks like when it's balanced and easy. I'm so proud to call you my Valentine but most importantly my boyfriend. You are always rooting me on, you always make sure my physical, my spiritual and my mental state is [OK]. I'm so appreciative of you. #happyvalentinesday I LOVE YOU Stephen."
The actor keeps her romance with Stephen on the down-low
Since introducing her boyfriend Stephen to fans, Mj Rodriguez hasn't shared many details about him or their budding romance, so it's unclear how the two met and when exactly they fell in love.
Though she prefers to keep those particulars to herself, the actor has shared a few photos of her beau on social media over the years.
In addition to posting snapshots of them cuddled up together in bed and just being adorable together, Rodriguez also gushed about Stephen in Valentine's Day post she shared to Instagram earlier this year.
"This was the first day we met, and boy was it everything I planned it to be. You have set the highest standard for how any human should treat another human being. That is why I have Fallen so deeply in love with you," she captioned a photo of her and Stephen smiling for the camera. "Happy Valentine's Day. Also Happy Valentine's Day to everyone who is in a relationship or single. It's time to spread love everywhere."
Mj Rodriguez fell into Stephen's arms after learning she was an Emmy nominee
Although Stephen doesn't attend red carpet events or work-related obligations with Mj Rodriguez, he's still one of her biggest supporters.
In fact, when it was announced that Rodriguez was among the talented women nominated for the Outstanding Lead Actress In A Drama Series category for the 73rd Annual Primetime Emmy Awards, Stephen was right by her side, cheering her on.
While speaking with Vanity Fair following her Emmys nod, the Pose star revealed that as soon as her name was announced, she fell into her boyfriend's arms while tears of joy streamed down her face.
"My damn cheeks hurt I'm smiling so much," she said.
Rodriguez later opened up about how being the first trans performer nominated in a lead acting category felt, telling Entertainment Tonight that she was full of emotions after the announcer read off her name.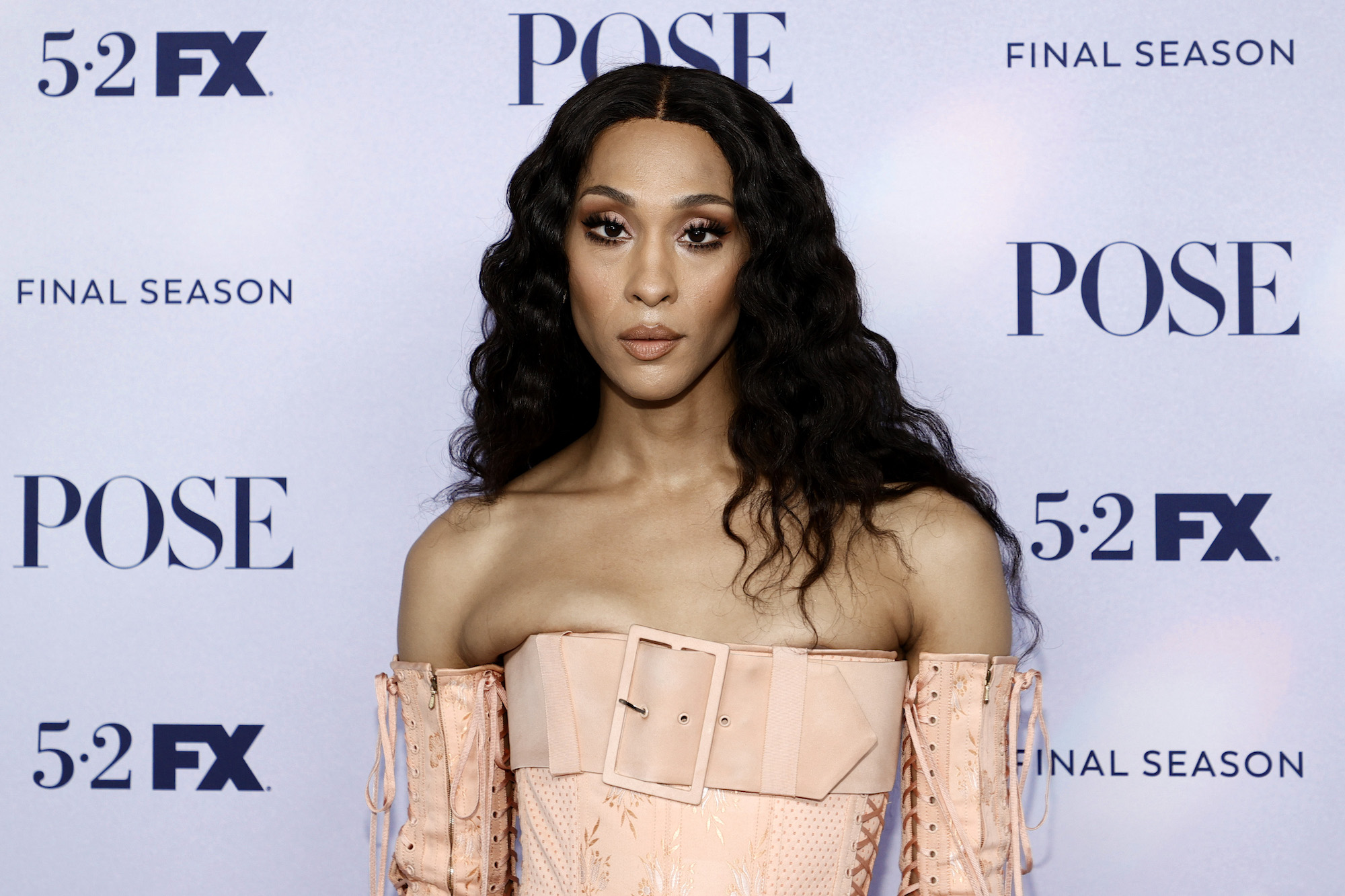 RELATED: Emmys 2021: Can Mj Rodriguez Take Home the Award for Lead Actress in a Drama Series?
"For me being, recognized by my peers and by my colleagues, it just means the world for me," Rodriguez said, explaining that as an Afro-Latina transgender girl from New Jersey, she spent years not feeling accepted and seen. "It just goes to show what the human condition can do, what you can do — as cheesy as that sounds — love f—— wins. And I feel all the hope in my spirit."
She concluded, "I'm a human at the end of the day. All I wanted was the world to see me, I wanted them to see that I had something to offer."